No, Jerry Brown hasn't declared California a 'separate nation'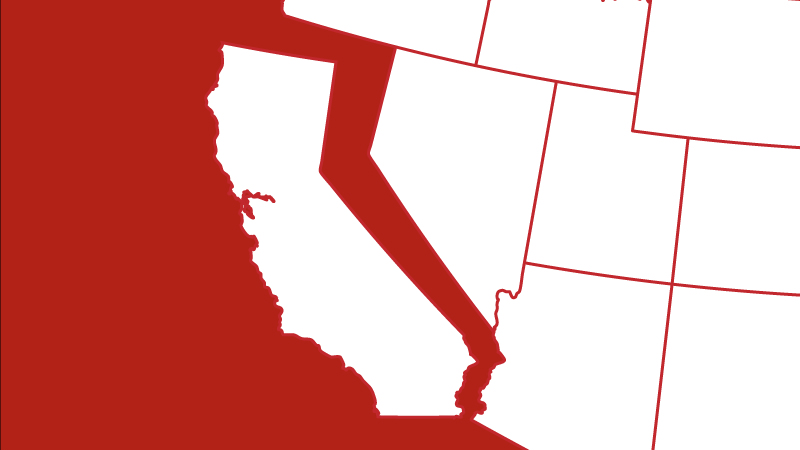 Following Donald Trump's upset victory on Election Day, a group in deep blue California gained attention for its calls to create a sovereign Golden State.
The Yes California independence campaign hopes to place a referendum on a future state ballot asking voters to decide whether to leave the United States. A Calexit, as the hypothetical separation has been called, would require two-thirds approval of both houses of Congress, and permission from 38 state legislatures.
Leaders of the group have made some questionable statements as they pursue this seemingly implausible feat.
They claim to draw inspiration from Gov. Jerry Brown, who they allege has already declared California "a separate nation."
"Two years ago, the longest serving leader of the California republic, Jerry Brown, boldly declared in China that California is a separate nation," Louis Marinelli, president of Yes California, told a conference in Moscow on Sept. 26, 2016.
Marinelli makes his claim at the :28 minute mark in the video above.
The sovereignty group's vice-president made a similar claim in a 2015 interview.
We wondered what evidence, if any, the group had about Brown declaring California "a separate nation."
We set out on a fact-check.
Our research
Brown visited China on a trade mission in 2013 with the goal of spurring Chinese investment in California.
We found no evidence he told the Chinese that California was a "separate nation" on that trip.
Reached by email, Marinelli pointed us to a March 2015 Desert Sun news article in which the governor was quoted as saying California is, indeed, "a separate nation."
The article says Brown made that comment, however, at an event in San Francisco marking the release of a report on California's collaboration with China to combat climate change, not on his trip to China.
Here are Brown's comments from the article:
"It is a little bold to talk about the China-California partnership as though we were a separate nation, but we are a separate nation. We're a state of mind. I include Silicon Valley, I include the environmental activism, the biotech industry, agriculture. This is a place of great investment in innovation."
A video from the event shows Brown added a bit more context than was captured in the article. Immediately after saying "we are a separate nation ..." the governor says "... in our own minds. Or maybe I should put it this way: We're a state of mind."
A California independence group has seized on comments made by Gov. Jerry Brown's at the 11:30 minute mark in this video.
A spokesman for the governor said in an email that the "Context of (Brown's) statement is clear: California's footprint—it's geography, economy and innovation—gives it as much influence / impact as a nation and that's the point."
The governor released a statement this week reacting to Trump's election, calling for national unity.
"With the deep divisions in our country, it is incumbent on all of us – especially the new leadership in Washington – to take steps that heal those divisions, not deepen them. In California, we will do our part to find common ground whenever possible."
Hypothetical comparisons
From the governor's follow-up comment "We're a state of mind," in the 2015 news article, it seems clear Brown was speaking symbolically about California being a distinct country.
For years, the Brown Administration has made hypothetical economic comparisons between California and major nations across the globe.
In June, for example, it released GDP figures showing California would be the sixth largest economy on the planet, if it were a nation. With nearly 40 million people, California has a larger population than many countries.
Brown has positioned California as an international leader on climate change, working with major countries on the topic at venues such as the Paris climate change conference last year. In doing so, however, he's never called for California to break away from the U.S.
Our ruling
Louis Marinelli, president of the sovereignty group Yes California, recently claimed that Gov. Jerry Brown "boldly declared in China that California is a separate nation."
There's no evidence Brown ever declared California's independence, in China or anywhere else.
Instead, Marinelli greatly distorted comments the governor made not in China, but at a San Francisco climate change event. Brown did say California is "a separate nation," but it was hardly a bold declaration. He immediately followed it up saying California "is a state of mind," indicating he was speaking symbolically.
Brown has elevated California to an international stage in his climate change fight, and has talked about the state being the sixth largest economy in the world, if it were a nation.
Marinelli ignored all context and greatly misconstrued Brown's comments.
We rate his claim Pants On Fire.
---
PANTS ON FIRE – The statement is not accurate and makes a ridiculous claim.
Click here for more on the six PolitiFact ratings and how we select facts to check.
https://www.sharethefacts.co/share/ee306206-4ddd-421d-b14d-13ac44f091ef