Stand up for the facts!
Our only agenda is to publish the truth so you can be an informed participant in democracy.
We need your help.
I would like to contribute
Pfizer executive "admits" vaccine was never tested for preventing transmission.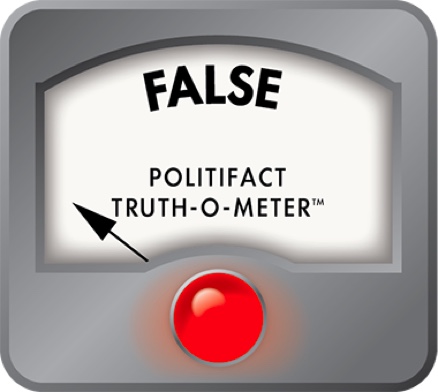 Alleged revelation about Pfizer vaccine trial is nothing new
If Your Time is short
Pfizer did not claim that a clinical trial for its COVID-19 vaccine was testing whether the vaccine prevented transmission of the coronavirus to other people. The aim of the drug trial was to study whether the vaccine was safe and if it prevented disease from SARS-CoV-2.

Details of Pfizer's clinical trial for its COVID-19 vaccine have been available online since November 2020.

When the U.S. Food and Drug Administration announced in December 2020 its emergency use authorization for the Pfizer vaccine, the agency said there was no data available on whether the shot prevented transmission from person to person.
A Dutch politician posed a question to a Pfizer representative during a European Parliament hearing on Oct. 10, eliciting an answer that some social media users framed as a new, shocking revelation.
"Pfizer director admits that COVID vaccine was never tested on preventing transmission," read the text on an Oct. 12 Instagram post. 
But the answer was no revelation at all, according to Pfizer and experts.
The post shared a video clip of an exchange between Rob Roos, a conservative member of the European Parliament from the Netherlands, and Janine Small, president of international developed markets at the pharmaceutical giant Pfizer. The exchange soon spread widely on social media and on conservative news sites, where it was framed as a bombshell admission by Pfizer.
"Was the Pfizer COVID vaccine tested on stopping the transmission of the virus before it entered the market?" Roos asked.
After two other Parliament members asked questions, Small responded to Roos' query. 
"Regarding the question around, did we know about stopping immunization before it entered the market … no," said Small, presumably meaning to say "transmission" and not "immunization." "We had to really move at the speed of science to really understand what is taking place in the market."
The Instagram post was flagged as part of Facebook's efforts to combat false news and misinformation on its News Feed. (Read more about our partnership with Meta, which owns Facebook and Instagram.)
"This is scandalous," Roos later said in a video he shared on Twitter, arguing that the admonition to "get vaccinated for others was always a lie." He also appeared on Fox News on Oct. 11, discussing the exchange with host Tucker Carlson.
But Pfizer, the U.S. Food and Drug Administration and news reports before the vaccine's approval were clear that while the vaccine was effective in preventing symptomatic and severe disease, there was no data about whether it stopped transmission to others.
Some may have been surprised at Small's answer, given public officials' comments about vaccines and transmission. Both Dr. Rochelle Walensky, director of the Centers for Disease Control and Prevention, and Dr. Anthony Fauci, director of the National Institute of Allergy and Infectious Diseases, have said that vaccination can help mitigate the spread of COVID-19.
The CDC in May 2021 changed its guidance on masking, with Fauci saying on CBS' "Face the Nation" that vaccinated people's chances of transmitting the virus to others was low. The agency reversed course on that guidance two months later, when it became clear that wasn't the case with the delta variant.   
But the notion that Pfizer "admitted" it didn't test its vaccine for its ability to stop transmission is incorrect.
Andrew Widger, a spokesperson for Pfizer, said in a statement that details of its phase 3 clinical trial have been online since 2020, and that the trial was never intended to study transmission.
The phase 3 clinical trial was "designed and powered" to evaluate the COVID-19 vaccine's efficacy in preventing disease caused by SARS-CoV2, including severe disease, Widger said. "Stopping transmission was not a study endpoint," he said, which means it wasn't an outcome being studied. 
The FDA, meanwhile, said in its Dec. 11, 2020, announcement of emergency use authorization for Pfizer's vaccine that there wasn't yet "evidence that the vaccine prevents transmission of SARS-CoV-2 from person to person." A Pfizer press release that same day and another announcing its approval in the European Union on Dec. 21, 2020, made no mention of the vaccine's effect on transmission.
Dr. Monica Gandhi, a professor of medicine at the University of California San Francisco, said the outcomes being measured in the original vaccine trials for Pfizer and Moderna were always about their effectiveness against "symptomatic COVID-19." 
"So, the prevention of transmission (and asymptomatic COVID) were not primary endpoints of these trials and were never a claim of the pharmaceutical companies in developing these vaccines," Gandhi said, adding, "Indeed, this revelation is not new."
Tara Smith, a Kent State University epidemiology professor, agreed, saying the Pfizer executive's statement was "not a 'gotcha.'" In a December 2020 article for the online website SELF, Smith wrote that the vaccine's ability to stop transmission was an unanswered question, noting that it's common in initial vaccine trials for that topic to be addressed in later studies.
"We were hopeful in spring/early summer 2021 that vaccines would be effective against transmission. Delta did change that a bit, making it clear that while vaccines did, and still do, help to reduce one's risk of infection, they alone are not enough to stop transmission," Smith said in an email to PolitiFact. "That's why many of us were and remain frustrated at CDC's messaging around masks, suggesting the vaccinated could stop masking."
Before the delta and omicron variants came along, studies suggested that the vaccines were somewhat effective in slowing transmission of the coronavirus.
"In the era before omicron, and to some extent the delta variant, the vaccines clearly were transmission-halting to a high degree," said Dr. Amesh Adalja, a senior scholar at Johns Hopkins Center for Health Security. 
Once variants began evading vaccine immunity and breakthrough infections became more common, he added, vaccines were less likely to stop transmission.
When Walensky "said that vaccines decrease transmission and therefore, getting vaccinated protected others, she was providing accurate information to the American public based on data at the time," said Gandhi.
It's clear that the vaccines are not a firewall against transmission to others, despite misleading claims on two occasions by President Joe Biden that we fact-checked in 2021.
Currently, Gandhi said, a recent study during the Omicron surge showed that vaccines or prior infection each decreased transmission to others by about 20%.
"The pharmaceutical companies and the CDC both were accurate in terms of their messaging and reporting on the vaccines over time in terms of their ability to reduce transmission and — currently — their incredible ability to reduce severe disease due to the generation of cellular immunity," Gandhi said.
Our ruling
An Instagram post claimed that a Pfizer executive suddenly "admitted" that its COVID-19 vaccine had not been tested for preventing transmission before it went to market.
But this is not a revelation. Pfizer's clinical trial was always intended to study whether the vaccine prevented recipients from getting symptomatic COVID-19 and whether it prevented severe disease. Pfizer did not claim to have data about transmission of the virus to others.
We rate this claim False.
Clarification: This story was updated Oct. 17 to make clear the Pfizer vaccine trial studied whether the vaccine prevented symptomatic and severe COVID-19, not infection. The rating is unchanged.
Instagram post, Oct. 12, 2022
Rob Roos, tweet, Oct. 11, 2022
European Parliament, "Special Committee on COVID-19 pandemic," Oct. 10, 2022
Pfizer, "A phase 1/2/3, placebo-controlled, randomized, observer-blind, dose-finding study to evaluate the safety, tolerability immunogenicity, and efficacy of SARS-COV 2 RNA vaccine candidates against COVID-19 in health individuals," Nov. 2020
Emailed statement from Andrew Widger, a spokesperson for Pfizer, Oct. 12, 2022
Email interview with Dr. Monica Gandhi, a professor of medicine at the University of California San Francisco, Oct. 12, 2022
Email interview with Dr. Amesh Adalja, senior scholar at Johns Hopkins Center for Health Security, Oct. 12, 2022
Email interview with Tara Smith, Kent State University epidemiology professor, Oct. 12, 2022
Tara Smith, article in Self, "9 Major Questions About mRNA Coronavirus Vaccines, Answered," Dec. 21, 2020
Blaze Media, "Pfizer executive admits COVID-19 vaccine was never tested to prevent transmission: 'This is scandalous'," Oct. 11, 2022
The bmj, "What do we know about covid vaccines and preventing transmission?," Feb. 4, 2022
U.S. Food and Drug Administration, "FDA Takes Key Action in Fight Against COVID-19 By Issuing Emergency Use Authorization for First COVID-19 Vaccine," Dec. 11, 2020
Pfizer press release, "Pfizer and BioNTech Celebrate Historic First Authorization in the U.S. of Vaccine to Prevent COVID-19," Dec. 11, 2020
Pfizer press release, "Pfizer and BioNTech Receive Authorization in the European Union for COVID-19 Vaccine," Dec. 21, 2020
The New York Times, "Israel reopens to fully vaccinated 'Green Pass' holders — nearly half of the population." March 7, 2021
Centers for Disease Control and Prevention, "Statement from CDC Director Rochelle P. Walensky, MD, MPH on Today's MMWR," July 30, 2021
USA Today, "Key Questions about COVID-19 Vaccine Passports and the U.S.," April 1, 2021
Kaiser Family Foundation, "Key Questions about COVID-19 Vaccine Passports and the U.S." April 15, 2021
The Conversation, "A COVID-19 vaccine that prevents both the disease and viral transmission is the aim. Until then, here's what we need to do," Dec. 17, 2020
The New York Times, "As Infections Rise, C.D.C. Urges Some Vaccinated Americans to Wear Masks Again," July 27, 2021
The New York Times, "C.D.C. Director Warns of a 'Pandemic of the Unvaccinated'," July 16, 2021
CBS News, "Transcript: Dr. Anthony Fauci on Face the Nation,"May 16, 2021
American Journal of Epidemiology, "Impact of BNT162b2 Vaccination and Isolation on SARS-CoV-2 Transmission in Israeli Households: An Observational Study," submitted Sept. 2, 2021, published March 1, 2022
The New England Journal of Medicine, "Effect of Vaccination on Household Transmission of SARS-CoV-2 in England," Aug. 19, 2021
Study, "Infectiousness of SARS-CoV-2 breakthrough infections and reinfections during the Omicron wave," Aug. 9, 2022
PolitiFact, "Biden says that vaccinated people can't spread COVID-19. That's not what CDC says." Dec. 22, 2021
PolitiFact, "Joe Biden overstates how well vaccines prevent person-to-person virus spread," Oct. 14, 2021
Browse the Truth-O-Meter
More by Jeff Cercone
Support independent fact-checking.
Become a member!
In a world of wild talk and fake news, help us stand up for the facts.