The Truth-O-Meter's got your number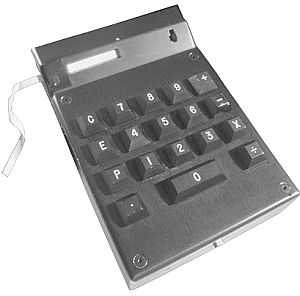 Politicians, the Truth-O-Meter's got your number. Or rather, numbers.

Georgia's leaders use all kinds of statistics to shore up their stances. Some mean exactly what politicians claim. Others? Not so much.

Last week, we analyzed numbers on Snowpocalypse 2011, the safety of the nation's food supply, immigration and health care.

For extra measure, we added up President Barack Obama's batting average.

Join us on Twitter and Facebook to comment and read our latest updates.


Fulton County Commission Chairman John Eaves: "This kind of snowstorm happens every 10 or 15 years."

As metro Atlantans freed themselves from the unyielding grip of ice and snow that was Snowpocalypse 2011, miserable road conditions put elected officials on the defensive.

Eaves told The Atlanta Journal-Constitution it wouldn't make sense to invest in snowplows or more spreader trucks because such storms happen "every 10 or 15 years."

But haven't we had big snowstorms more recently?

We've had storms with more snow accumulation in recent years, but the comparison is not that simple. What made this storm different is that snow, followed by sleet and freezing rain, followed by arctic temperatures, turned much of metro Atlanta into a skating rink for the week.

We looked back in history and found comparable ice and snow events in March 1960; January 1973; January 1982's "Snowjam"; March 1993's "Super Storm"; and January 2000, the week before Atlanta hosted the Super Bowl.

We rarely get the snow-ice-arctic conditions that metro Atlanta lived through the week of Jan. 9. We rate Eaves' statement as True.

U.S. Rep. Phil Gingrey, R-Marietta: Under current U.S. immigration policy, "literally one person with a green card" can, in the extreme, bring in more than 270 of his relatives.

U.S. Rep. Phil Gingrey wants Georgians to know that even a trickle of immigration can lead to a deluge. He made the above statement via a video conference transmission for a state legislative committee meeting.

Is it true?

Gingrey got his figure from NumbersUSA, a group that advocates for lower immigration levels.

He said that "literally one person" could bring in those numbers. But NumbersUSA's figure is based on a family of five.

Gingrey's scenario is likely impossible under immigration quotas that are part of current policy. It can take years -- even decades -- to enter the country. Processing immigration documents can take months, if not years.

Since recent data show that the average immigrant brings in 2.1 others in his lifetime, an "extreme" scenario would be one where two or three dozen others followed the first immigrant within 15 years.

Instead, he said "279."

False.

U.S. Rep. Jack Kingston, R-Savannah: The nation's food supply is "99.99 percent safe."

Congress passed major legislation in December aimed at making food safer, but that doesn't mean it will pay for it.

The Food Safety Modernization Act tightens safety rules at an estimated price of $1.4 billion over the next five years.

That's too pricey because the food supply is "99.99 percent safe," Kingston told The Washington Post.

Really?

Kingston's calculation did not reflect the safety of the food supply. It described something very different: the risk that your next meal will make you sick.

But you have to eat far more than your next meal to survive. And with each meal, your risk increases. Your risk is actually much greater -- predictions say one in six people will get sick in 2011 from food-borne illness.

While Kingston's math is correct, his results don't say what he claimed they did. Studies that do measure the safety of certain foods contradict him.

Barely True.

The Obama halftime report: Obameter shows 133 promises Kept and 33 Broken.

Here's an update:

* Sign a "universal" health care bill -- Promise Kept

His 2010 federal health care overhaul fulfilled this promise.

* Repeal the Bush tax cuts for higher incomes -- Promise Broken

Bush's tax cuts were extended for two more years.

* Begin removing combat brigades from Iraq -- Promise Kept

Their numbers sank from about 142,000 troops to about 47,000.

* Provide a path to citizenship for undocumented immigrants -- Stalled

The DREAM Act, which provided a path for immigrants brought to the U.S. as children, fizzled during the lame-duck session of Congress in November and December.

* Bring Republicans and Democrats together to pass an agenda -- In the Works

During the lame-duck session, a bipartisan coalition extended the Bush tax cuts, repealed Don't Ask Don't Tell and ratified a new nuclear arms treaty with Russia.

* Secure nuclear weapons materials in four years -- In the Works

Obama got leaders of 47 countries in April to commit to securing vulnerable nuclear material within four years. Some have done more.

Gov. Nathan Deal: The impact of the 2010 federal health care legislation will be "huge" on Georgia.

Georgia Gov. Nathan Deal, like many conservatives, is sickened by the federal health care legislation that passed last year.

He made the above statement in a December interview with The Atlanta Journal-Constitution and recently told the Georgia Healthcare Association that the overhaul will cost the state government an additional $250 million a year in Medicaid costs, beginning in 2014.

The highest annual projection of the impact of the health care legislation, $500 million, would be approximately a 2.8 percent increase to the state budget. Deal's projected increase is a 1.4 percent budget increase. Other estimates put the cost at about $200 million.

The percentages may seem small (the lower estimates are stronger), but considering the state's grim financial state, they are significant.

We think it's somewhat early for Deal to say exactly how big the impact will be, but every indication is that it will be significant, especially for a state that's struggling financially.

Mostly True.