Gwinnett spokeswoman on target with claim about school bus deaths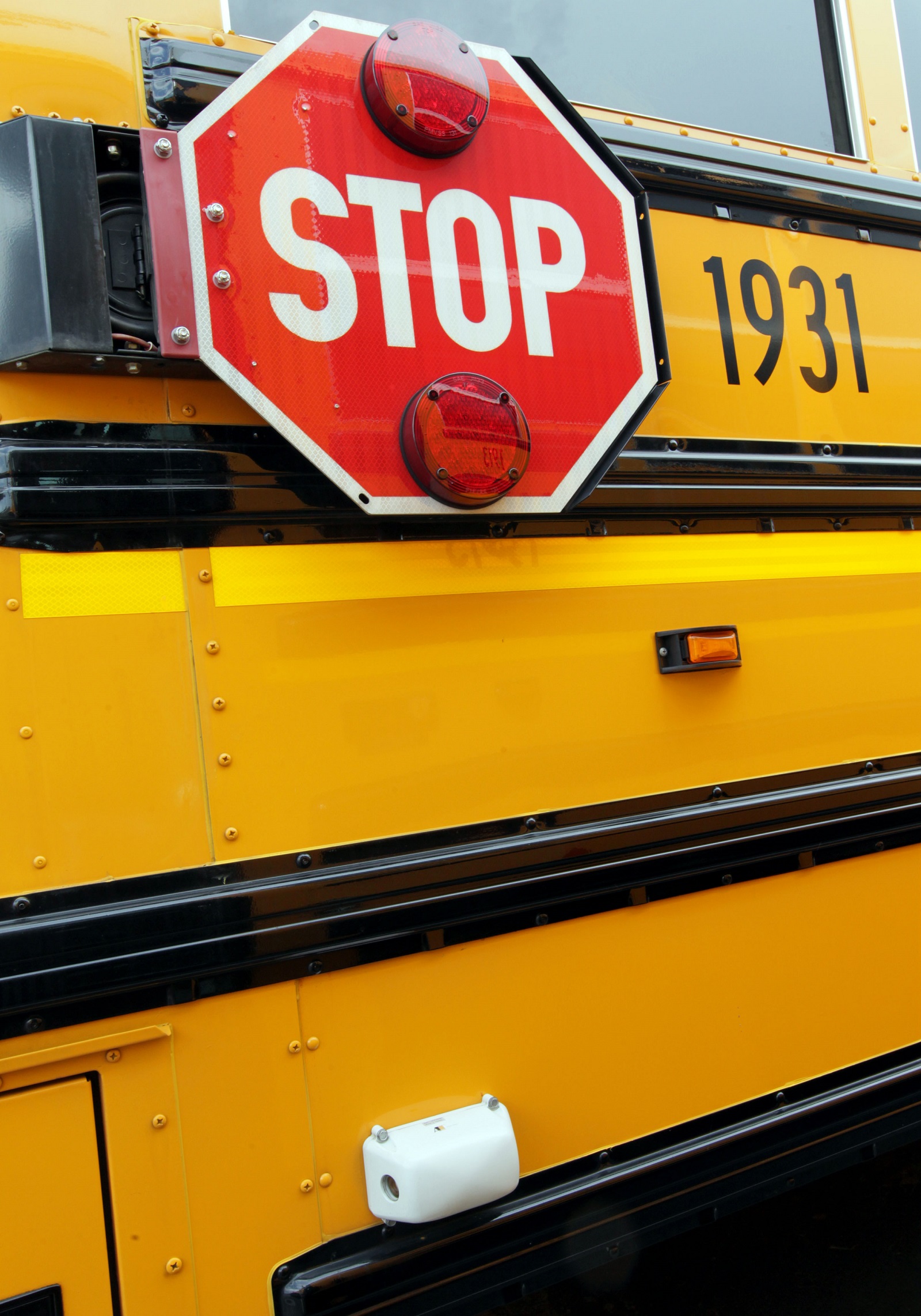 About two dozen Georgia school systems have added cameras to their school buses since 2011.
The cameras have one purpose: catching motorists who break a state law that requires them to stop for school buses that are picking up and dropping off students.
Gwinnett County, the state's largest school district, will be issuing warnings soon — and tickets after the Christmas break — to violators caught by its cameras.
"Prior to the law being passed that allowed for the use of cameras to enforce the law that addresses those who illegally pass a school bus, Georgia led the nation in student fatalities resulting from motorists illegally passing stopped school buses," Sloan Roach, the executive director of communications and media relations for Gwinnett County Public Schools, told reporters Nov. 6.
That's a grim statistic. PolitiFact Georgia decided to take a closer look.
Georgia law allows police officers who witness motorists passing a stopped bus to issue a $1,000 moving violation misdemeanor.
But after 5-year-old Karla Campos was killed when a driver sped past her stopped school bus in Cobb County in 2009, parents lobbied lawmakers to allow video cameras to catch violators.
Their case was bolstered by a report that Campos was one of five Georgia children to die that year in bus-related accidents. That accounted for 38 percent of the 13 child fatalities occurring in 50 states and the District of Columbia, according to the 2009-2010 National School Bus Loading & Unloading Survey by the Kansas State Department of Education.
They included a 7-year-old struck and killed crossing the street with another child to catch his bus. The elderly driver said he couldn't see the boys because of fog. The 7-year-old's companion survived.
Georgia changed state law in 2011 to allow the installation of video cameras on school buses to catch violators.
By the following school year, Cobb and Fayette County schools had already begun arming some of their district buses with cameras.
At the time, Cobb estimated that about 1,000 violations occurred per day, or nearly one violation for each bus the district has on the road.
By the end of the school year, the Cobb program caught 871 violators using cameras on 102 of the district's buses. But because the law still required police to issue citations, those motorists only received warnings.
State lawmakers have since updated the 2011 law to allow the districts or outside vendors to issue violations. Fines are $300 for the first offense and up to $1,000 for the third offense in five years.
There is evidence that the increased enforcement has cut violations. In April 2013, Cobb filed 1,300 citations. This April, there were 767 citations in the state's second-largest school district.
A statewide poll of bus drivers, who reported the number of motorists who blew past a stopped bus, also saw a decline from 8,102 in the 2010-2011 school year to 7,619 last year, according to an annual survey conducted by the National Association of State Directors of Pupil Transportation Services.
Carlton Allen, Georgia's representative to that group, said the new law has helped. So, too, did a blitz by the Governor's Office of Highway Safety two years ago to focus on the problem.
But Georgia still had 13 student deaths during bus loadings and unloadings in the past five years, said Allen, who is director of of pupil transportation services at the Georgia Department of Education.
"To me, part of that is the loss of a school bus safety unit in the state patrol and a reduction in our staff," Allen said of his office, down to three trainers from seven plus a clerical worker.
That leaves it to the local systems to seek other ways to reduce violations, which in Gwinnett numbered 2,000 in a single day.
American Traffic Solutions, which has taken over the program in Cobb, now sends video of violators to the county police to confirm a violation before they issue a citation.
In the metro area, Decatur, Clayton and Marietta schools also use the video cameras. Atlanta and Fulton have signaled they plan to install the devices in the coming year.
Georgia at one time did lead the nation in the number of students killed by motorists passing stopped school buses.
That was in the 2009-2010 school year, before the state adopted a law allowing video cameras to help tackle the problem.
The state has since updated the law to make it easier to ticket offenders. A growing number of school districts have begun using the video cameras as deterrents.
Georgia has not had a year as bad as the record-setter of 2009-2010, with five child deaths. But it also has not been fatality-free as more than 40 states are each year.
Even with the cameras, some motorists remain a problem.
Roach correctly stated that a study showed Georgia led the nation for bus-related fatalities at the time lawmakers passed a bill allowing the use of the cameras.
We rated her statement as True.