Nunn mostly right about Perdue's opposition to farm bill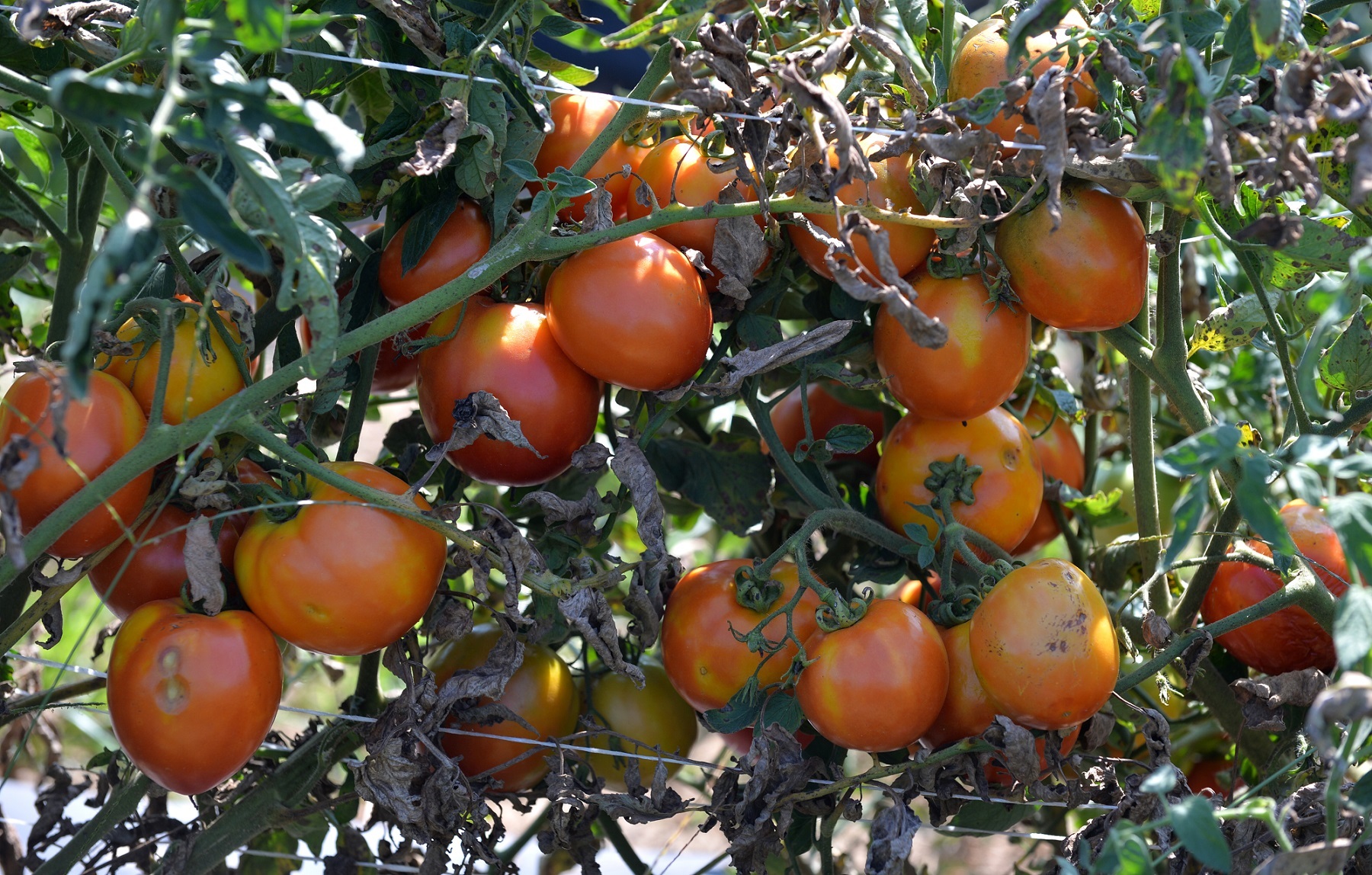 One of rare compromises out of Congress this year has become a talking point in Georgia's hotly contested U.S. Senate race.
At issue is the 2014 Farm Bill, a bipartisan effort that ended direct payments to farmers, beefed up crop insurance and cut funding for food stamps.
Michelle Nunn, the Democratic candidate running for Georgia's open U.S. Senate seat, invoked her support of the bill in her first debate this week with Republican candidate David Perdue.
"Saxby Chambliss, Johnny Isakson, have said that the farm bill was the most important piece of legislation to Georgians, and yet you stood against it," Nunn said.
Given agriculture pumps $71 billion into the state's economy every year, making it the state's largest industry, implying lack of support for farmers is serious business.
But is it true? PolitFact Georgia decided to check.
Nunn's claim is designed to bolster her bipartisan bona fides - and showcase where she agrees with conservatives such as Georgia's two current senators, Saxby Chambliss and Johnny Isakson, and powerful groups, such as the Georgia and American farm bureaus.
Both Perdue and Nunn have said they want to serve on the Senate agriculture committee.
Her claim is based on statements that Perdue made in February, when he was running in the crowded GOP primary. Of the seven Republicans running, only U.S. Rep. Jack Kingston, R-Savannah, said he supported the farm bill.
At the time of that debate, Nunn had already voiced her support for the measure, which took more than two years to pass, as well as her intent to seek a seat on the Senate's agriculture committee, said her spokesman Nathan Click.
"While David Perdue opposed the Farm Bill -- the No. 1 legislative priority for Georgia farmers -- Michelle Nunn has said since the beginning of this campaign that fighting for Georgia farmers is one of her top priorities," Click said.
Lawmakers across the political spectrum supported the farm bill largely because of the importance of agriculture in various states.
Isakson and Chambliss both supported the final bill, with Chambliss taking the floor of the Senate to urge others to vote with him.
"There is no single piece of legislation that impacts as many people in my state as this one," said Chambliss, a former agriculture lawyer.
Opposition came mostly from the far-left and far-right of each party. Democrats who voted against the bill complained about $8.6 billion cut over a decade to food stamps, officially known as the Supplemental Nutrition Assistance Program or SNAP. Republican opponents claimed those cuts did not go far enough.
Perdue sides with the GOP opponents to the measure, said spokesman Derrick Dickey. He believes that Congress missed an opportunity for a broader overhaul of the food stamp program.
"We have seen exponential growth in food stamps throughout the years," Dickey said. "David supports a discussion focused on getting those people back to work, separate from protections from farmers."
That sort of debate would require a bifurcated bill, to fund agriculture and nutrition. An effort to do just that failed in Congress before lawmakers rallied behind the compromise.
With that history, it is clear that Nunn is correct to say Perdue did not support the 2014 farm bill.
But it is an overreach to imply that opposition to the bill translates into opposition to farmers or agriculture.
We rate her claim Mostly True.