Deal overstates Georgia as tops in black elected officials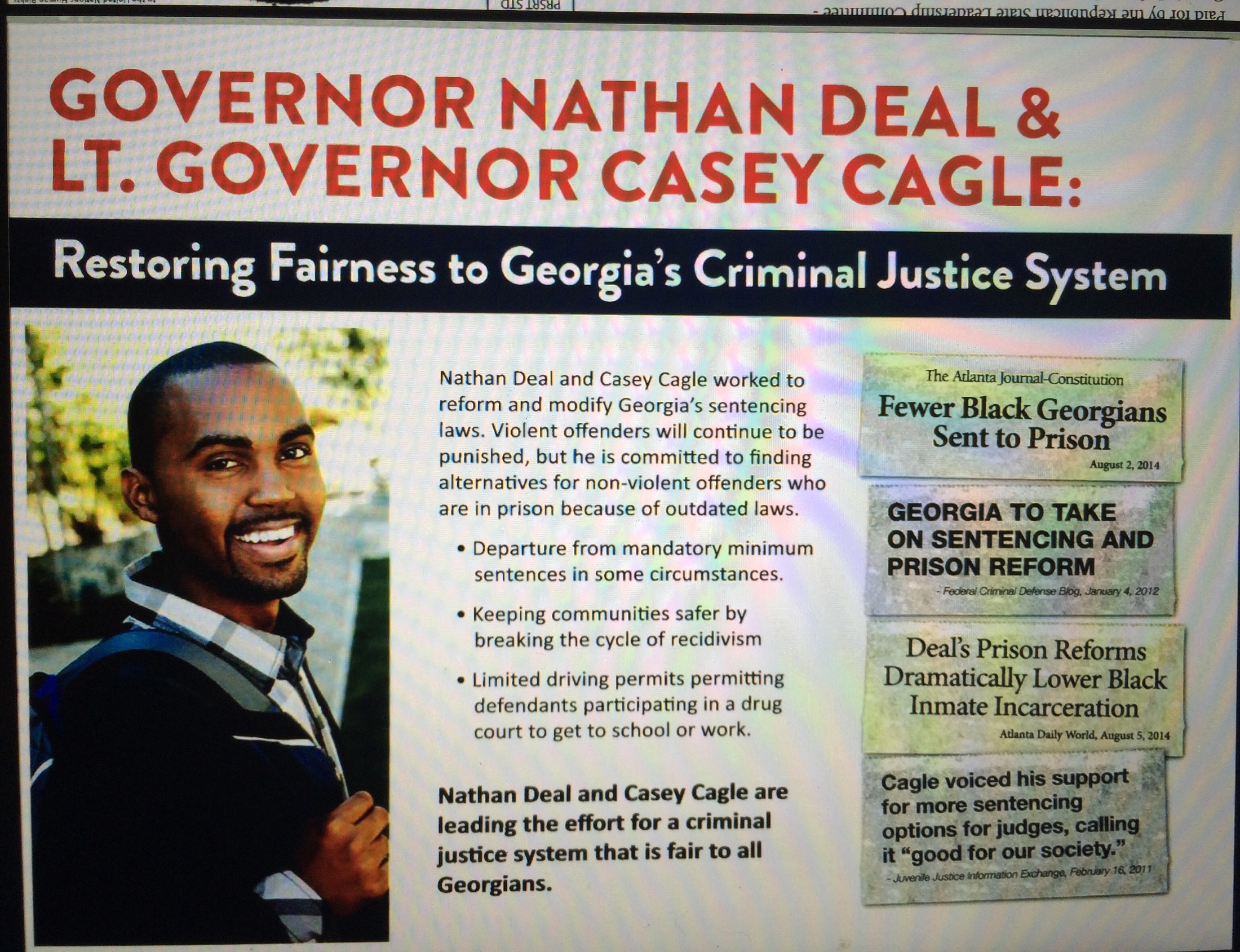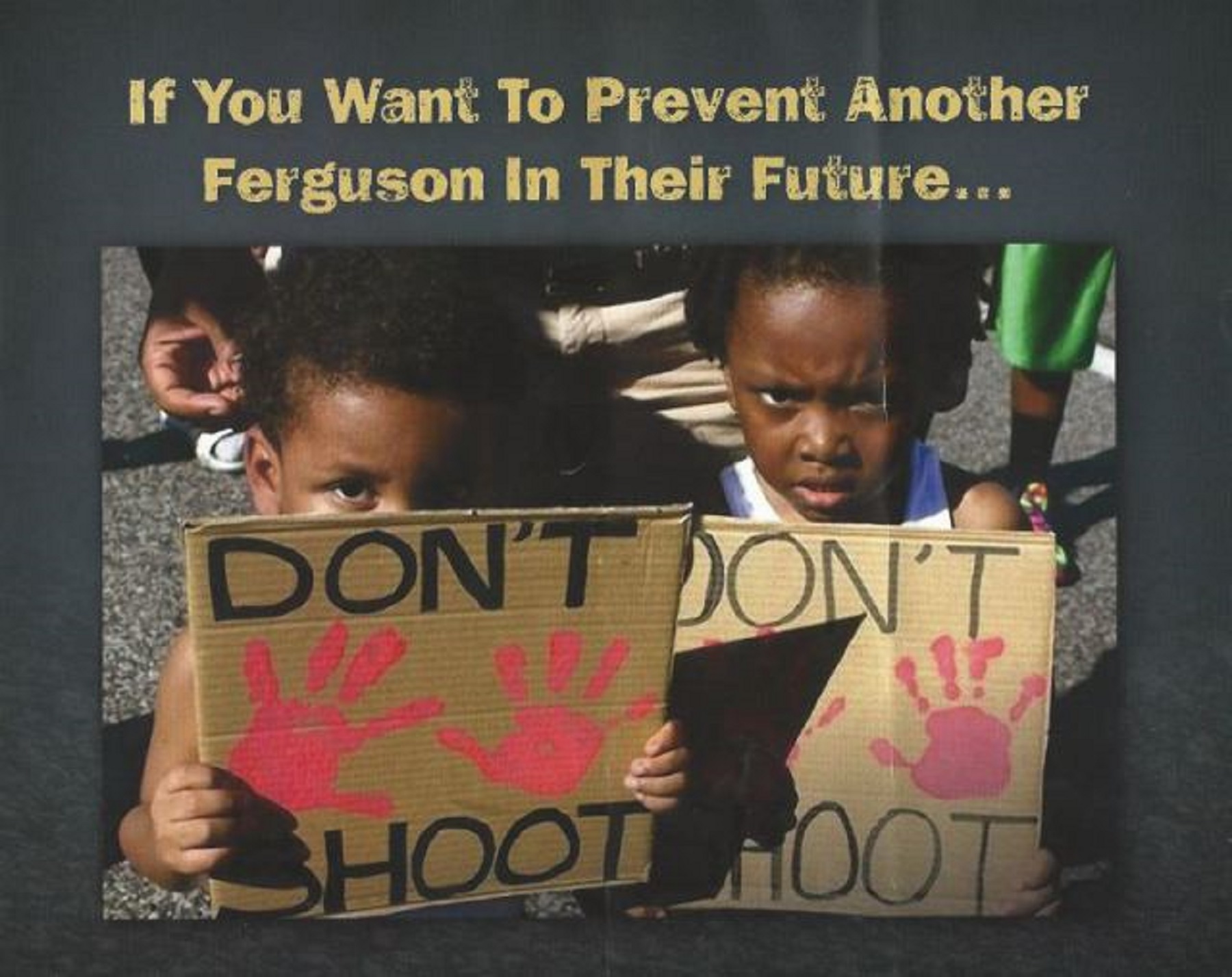 Both incumbent Republican Nathan Deal and Democrat Jason Carter have tried to woo black voters in their tense race to be Georgia's next governor.
Those voters now make up almost one-third of the state's active voters – and their turnout could decide the close race in next week's election.
Democrats are trying to boost turnout in the voting block that traditionally supports them in part with a mailer that urges African-Americans to vote "if you want to prevent another Ferguson."
Deal called the flier "despicable" and a failed attempt to compare Georgia to the Missouri town roiled by protests following the shooting death of black teenager Michael Brown by a white police officer.
"Georgia has elected more African-American leaders -- mayors, county commissioners, et cetera -- than any other state in the country," Deal said in an Atlanta Journal-Constitution story. "We have a long history of good race relations, and I cannot understand why the Democrat Party of Georgia would try to destroy it."
Does the Peach State lead the nation in the number of black elected officials? That's a claim that cried out for testing on the Truth-O-Meter.
We began, as we always do, by asking the Deal campaign for its source. Spokeswoman Jen Talaber wrote in an email that "Georgia has historically been a leader in African American officeholders," citing a 1987 publication that ranked it among the top five states for that distinction.
She also pointed to a 2013 story in which the head of the Georgia Association of Black Elected Officials counted 1,000-plus members, "outnumbering the top three states listed in the aforementioned survey."
But GABEO's website says that the group is open to members of all races, as well as candidates and previous officeholders. Membership does not reflect a current tally of black elected officials.
And PolitiFact, in trying to back up the governor's statement, found similar metrics that put Georgia high but not at the top.
The Joint Center for Political and Economic Studies, a liberal Washington think tank that focuses on issues of race, prepared annual reports on the number of black officials in every possible office between 1970 and 2002.
Those reports consistently showed more blacks served in elected offices in Southern states than anywhere else in the nation.
But in specific states, the numbers varied.
In 2000, when Democrats still dominated state and local politics, Georgia had 582 black elected officeholders on every level, said Dianne Pinderhughes, a professor of Africana studies and political science at the University of Notre Dame.
By 2002, the last year available, that number had grown to 611.
But both years Georgia lagged behind neighboring Alabama, with 731 black officials in 2000 and 756 in 2002.
And consistently, nearby Mississippi led the nation, with 897 in 2000 and 892 black elected officials in 2002.
"Georgia certainly isn't No. 1 and never has been," said David A. Bositis, the senior political analyst at the center who wrote the yearly reports.
The same is true when examining more recent figures that tally only state and local data, not all elected positions.
Georgia had 452 black leaders in all state and local offices, according to the Gender and Multi-Cultural Leadership Project, which examines demographics in politics. The figures are based on data from 2006 for all offices except governor and lieutenant governor, which are from 2007.
Based on those figures, Louisiana had 467 black elected officials at the time, and Alabama had 498.
Mississippi was again the national leader, with 530 black state and local elected officials.
Bositis, who now works as an independent researcher on the issues of race in politics, said more recent data are not available largely because research funding dried up.
But he cautioned that the figures alone are not necessarily something states should boast about.
The reports show that Mississippi largely leads because it has the highest black population in the country and therefore has several small jurisdictions with all-black elected leadership, he said.
By comparison, Colorado is just 4 percent black but has had two black lieutenant governors and a black speaker of the House in its history.
"I don't think there are any states in the South that can boast about race relations," Bositis said.
Yet that is exactly what both parties are doing in the tight battle for governor.
Membership in a black political group does not translate into data to support Deal's claim about the number of black elected officials in Georgia.
Both Deal and PolitiFact Georgia found research, though, that consistently contradicts his claim.
Georgia consistently ranks among states with the most such elected leaders, but it has not been at the top. The only thing that keeps this from being outright wrong is the lack of more recent data.
We rate his statement Mostly False.