New hotel fee adds costs - but not always to guests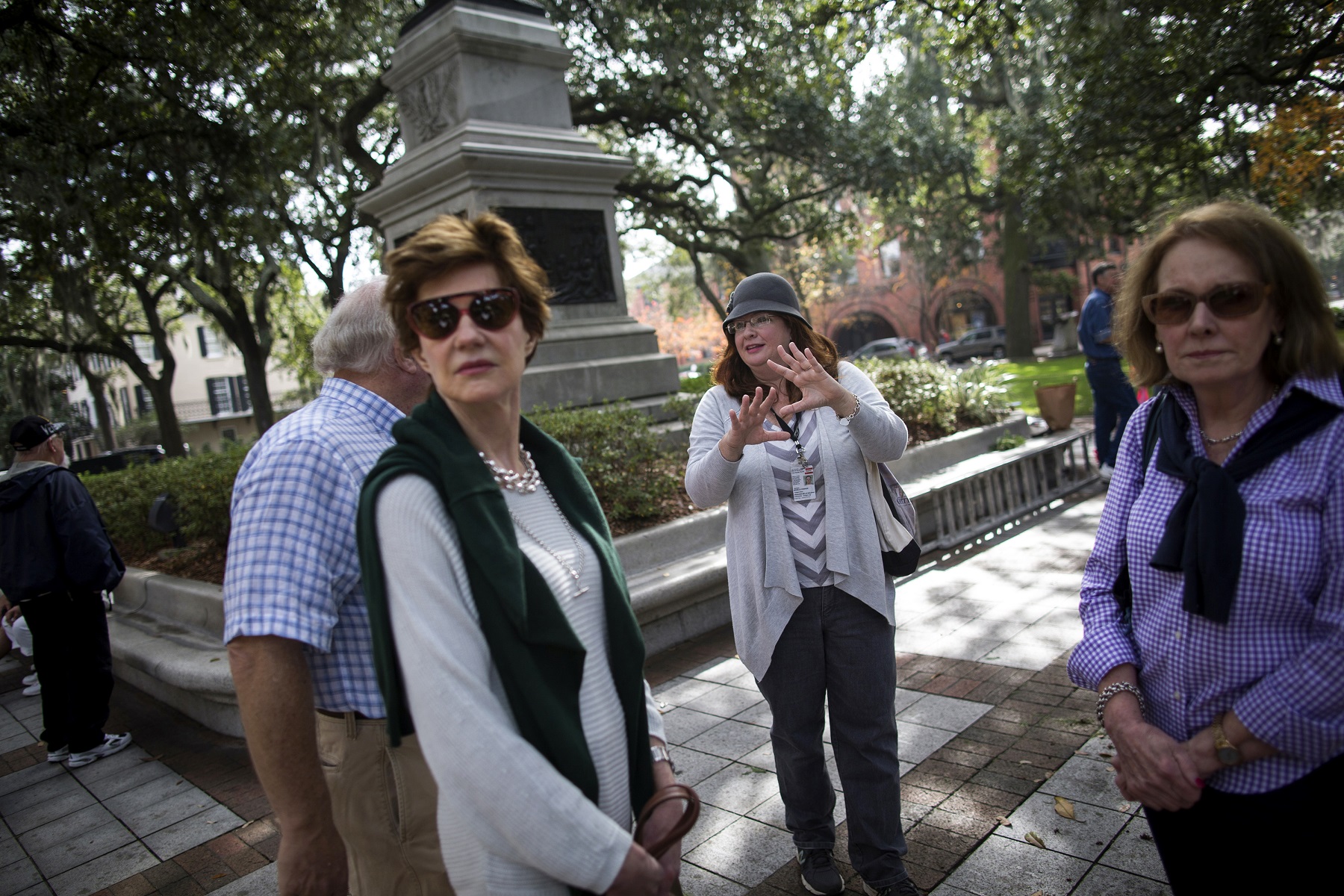 It was clear that everyone would pay a bit more when the Georgia Legislature rammed through a $900 million transportation funding bill that voters and businesses alike said the state needed.
State gasoline taxes will increase by almost 35 percent. Electric vehicle drivers, who haven't been paying for gas, and truckers both will see new annual fees.
And if Gov, Nathan Deal signs the measure as expected, it also will add a $5-a-night fee on hotel and motel stays starting July 1.
The hospitality industry opposed that last-minute provision. Michael T. Owens, President and CEO of the Tourism Leadership Council in Savannah, told GPB that the charge would have a "serious effect" in that tourist hotspot and statewide.
"We absolutely expect to see cancellations of major, major groups," he said.
PolitiFact Georgia can't fact-check predictions.
But there is a part of Owens' comments that calls out for a ride on the Truth-O-Meter: claims that the fee would hurt convention business by adding tens of thousands of dollars in costs for large groups.
Georgia does not have a statewide hotel tax.
Instead state law allows local governments to levy up to a 3 percent excise tax or up to an 8 percent sales tax. Some of the collections have no limits while others must pay for tourism promotion or specific projects or attractions.
Atlanta sets its hotel rate at the maximum 8 percent. Savannah charges 6 percent.
The new charge is a flat $5 fee, tacked on for every night of a hotel stay.
Owens was out of town when PolitiFact called, but Tourism Leadership Council Vice President Molly Swagler said the group is concerned about an increase to the bottom line of a multi-day stay.
"We would typically have a 500-room convention and that adds up to another $2,500 on their bill," Swagler said. "In a larger market like Atlanta, you'll see 15,000 room nights, so it could be a $75,000 increase out of a $5 fee."
Lawmakers did not discuss any of those figures in committee or public, since the fee was added only after a dramatically revised compromise bill.
That means the fee was not part of the fiscal note, or official estimate of the effect a bill will have on tax revenues or public spending.
Teresa MacCartney, the state's chief financial officer, released the state Senate's original fiscal note but said the updated report, with estimates from the bed tax, will not be available until later this week.
Senators did request an analysis from the Center for Business and Economic Research at the University of West Georgia, that will be part of that updated note.
William J. Smith, the university's economics chair who did the work on the fee, said his research involved collecting information about the average number of hotel rooms and occupancy rate in Georgia, plus the state's share of tourism visits relative to the rest of the country.
That gave an estimate of room nights per year that, multiplied by $5, showed the fee will generate about $160 million a year for transportation projects.
In the most basic economics of supply and demand, that tab appears to back up tourism officials' worry. After all, when prices go up, don't people buy less?
Sometimes. But there are more complex economic realities to that $5 fee.
First, even tourism officials agree that the visitors who are set on seeing the historic squares and other Spanish-moss draped sites will still come.
Paying $5 more every night could eat into those visitors' budgets for their stay – costing restaurants and shops business.
But there is nothing that says visitors must pay the new fee.
Put bluntly, the hotel could eat the cost, if it meant remaining competitive with the likes of, say, Charleston, said Bruce Seaman, an economics professor at Georgia State University who specializes in the impact of projects and attractions.
Seaman used 2013 data from the Savannah Area Chamber to see if the city's hotels would be better off absorbing the cost or increasing the cost to guests.
His math included sympathy to the idea that some guests would be sensitive to price changes and stay away.
In his scenario, the price change could chase away about 7.5 percent of room nights – costing Savannah-areal hotels about $22.5 million a year.
And if the hotels eat the $5 per night themselves? With 3.6 million room nights at a 67 percent occupancy rate, the price tag would be $18.7 million.
"The bottom line is, to whatever extent they pass along any of this cost to their customers, they will pay more in a year," Seaman said. "Except, no one is requiring hotels to increase the price paid by customers and in this case, it looks like it would cost them less to eat it than pass it forward."
In other words, the overall point from Owens is legitimate. The $5 per-night fee is an increase that will affect business.
That is, there are downsides to levying any new tax or fee. But part of that risk can be mitigated by the business eating some of the cost – additional context that shows there is not always a price increase with a new fee.
More money is headed to state coffers if the transportation plan becomes reality. But the state is not requiring hotels, which change their rates constantly as a reflection of demand, to raise rates.
Considering that caveat, we rate Owens' statement Mostly True.