Graves right on the number, off on Keystone jobs context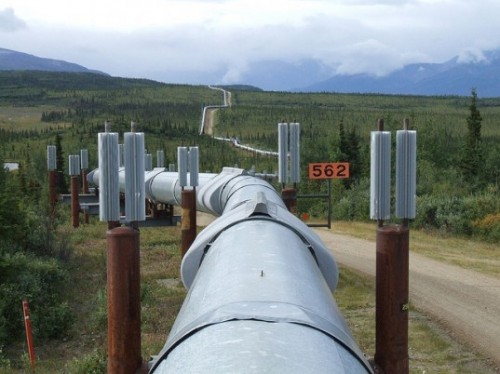 President Barack Obama's veto of the Keystone XL pipeline killed "42,000 jobs."
U.S. Rep. Tom Graves, R-Georgia in a press release on Tuesday, February 24th, 2015
President Barack Obama carried through with his threat to veto a bill approving construction of the Keystone XL pipeline almost as soon as it hit his desk last week, and project supporters were equally quick to pounce.
Among those criticizing the veto was U.S. Rep Tom Graves of Ranger, who accused Obama of "putting partisan politics in front of all the families who would benefit from the good paying jobs" resulting from the pipeline project.
"The president's veto of 42,000 jobs is appalling," Graves said in a press release issued Tuesday, Feb. 24, the same day as the veto.
Keystone XL supporters have long said thousands of new jobs would be created by the controversial project that has been in the works since 2008 and that could allow 800,000 barrels of oil per day to move from the tar sand fields of Alberta, Canada to refineries on the Gulf Coast.
PolitiFact has checked several pipeline-related jobs claims, rating at least three, including one from President Obama, as "False" on the Truth-O-Meter. We decided to check Graves' statement as well .
In January 2014, the State Department issued a report estimating that the pipeline project would support 42,000 jobs, most lasting no more than a year or two, while the pipeline was under construction. It also forecast that no more than 50 permanent jobs would be required to maintain the completed pipeline.
In November 2014, we fact-checked a statement by Russ Girling, CEO of TransCanada, the company that wants to build the pipeline. Girling told a Sunday morning television talk show audience that the 42,000 jobs would be "ongoing and enduring," a statement that earned him a False rating.
A few months earlier, U.S. House Speaker John Boehner received a False rating for saying that the then-six-year delay in the project's approval had cost Americans 100,000 jobs. He was citing a study that experts said was "flawed" and the company in charge of the project, TransCanada, said was "no longer relevant."
The jobs comment that snagged the president came in 2013. Obama told The New York Times that the "most realistic estimates" showed that the pipeline project would create "maybe 2,000 jobs" during construction. That statement was rated False, in part, because the White House did not provide any supporting evidence. In addition, the administration's own State Department predicted the construction process would create nearly twice as many jobs as the president said.
For our fact-check of Graves' statement, we reached out to his spokesman, Garrett Hawkins.
We asked if it was fair to suggest that the pipeline bill is an issue of jobs for Americans if the outcome is, based on the State Department's report, mostly short-term jobs and at best 50 permanent jobs. We also asked if Graves had evidence to suggest otherwise.
We received a quick response back from Hawkins, saying; "It is indisputable that President Obama's own State Department said the Keystone XL pipeline will support more than 42,000 jobs."
He said Graves is "pro-jobs, whether it's one year of employment or a permanent position."
"For the Americans who have suffered under President Obama's economy and are desperate for work, a short-term job would likely be an answer to prayer and a springboard to another opportunity down the road," Hawkins said. "It's both strange and sad to see the far left belittle these jobs."
We should point out that in the past it's been reported that about 10,000 of those jobs could last only four to eight months. We also should point out that Graves wasn't the only member of Congress this week to issue a statement on the veto referencing the 42,000 jobs.
We saw a statement from U.S. Rep. Ileana Ros-Lehtinen, a Republican from Florida's 27th congressional district, saying the pipeline had multiple good points: bringing the U.S. closer to total energy independence; advancing the country's national security interests; creating around 42,000 jobs and adding more than $2 billion to the national economy.
U.S. Rep. Elise M. Stefanik, a Republican from New York, issued a statement saying she was 'incredibly disappointed' in the presidential veto of a project that, she said, "would create as many as 42,000 jobs and help lower energy prices for hard-working" families in her district.
So where does this leave us? Graves is correct when he says that Americans who are unemployed would jump at the chance at any job -- even one one that would last a year or two at best. Who is to say that job couldn't be the springboard to another.
But when the average person hears that a project has an $8 billion impact and will add 42,000 jobs -- they're likely thinking that more than 50 of those jobs will be long-term. Yet that's the State Department estimate -- no more than 50 of these 42,000 jobs will be needed once the pipeline is built. That's a lot of context that readers are missing in Graves' statement.
Both Democrats and Republicans have spun the numbers on this issue to their advantage. And Graves continues to do that with his statement.
Graves statement is accurate and misleading at the same time. He gets very close to a Mostly True on this one, but we thought enough context was missing to take it down a notch.
We rate it Half True.