Barney Frank's claim against Bob Dold, Paul Ryan doesn't add up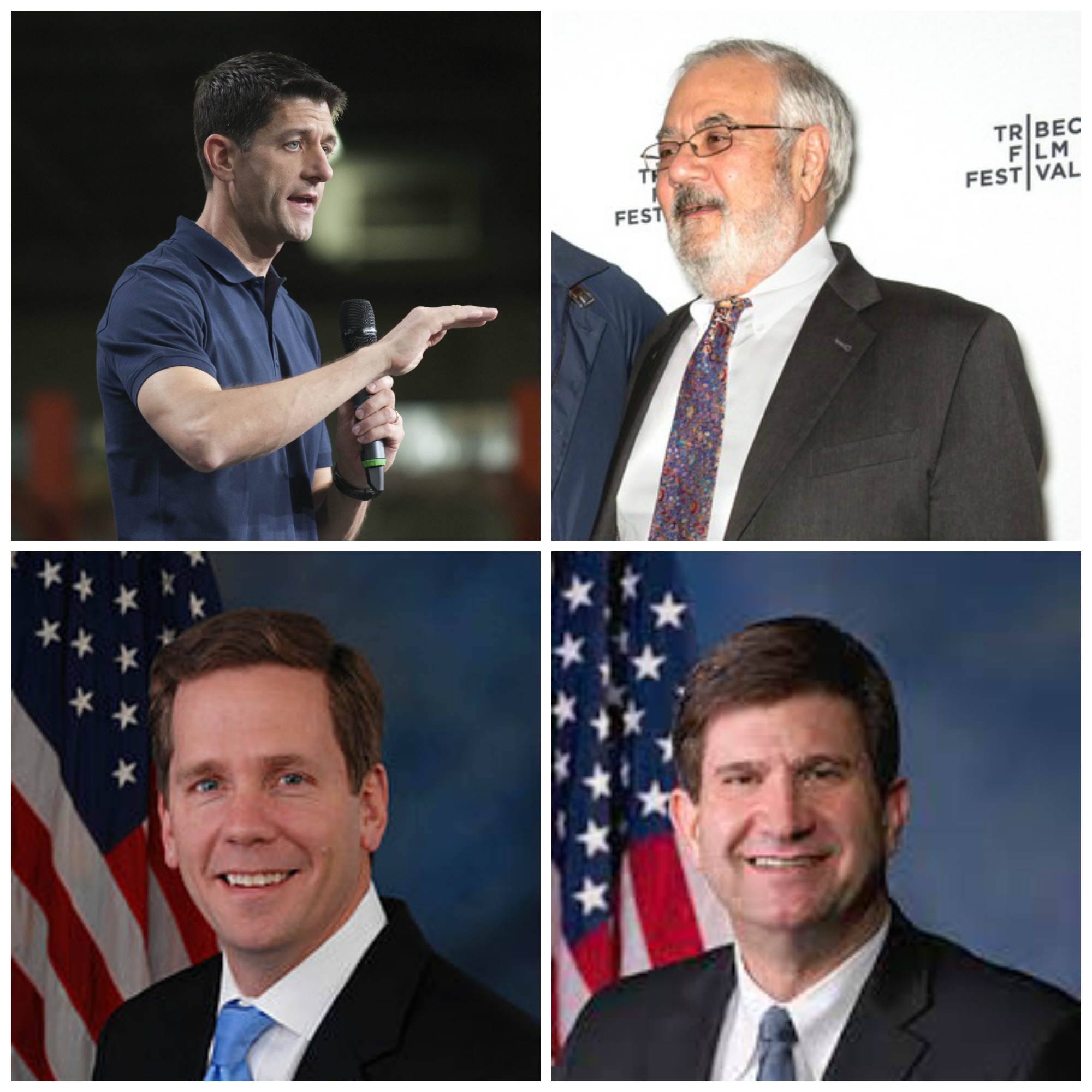 The race between Republican U.S. Rep. Bob Dold and Democratic challenger Brad Schneider in Illinois' 10th Congressional District is one of the most expensive House races in the country. It's a race both parties consider winnable and money from national sources is pouring in for support.
Schneider was elected to the seat in 2012, but as an incumbent in 2014, lost to Dold by 5,000 votes. That race was the poster child for extremely high spending by national parties on a local race. Schneider's friends won't let voters forget it.
Former U.S. Rep. Barney Frank of Massachusetts sent out a fundraising email in September supporting Schneider and criticizing top Republicans for donating to Dold's campaign. In fact, in his email, Frank calls out one Republican leader by name.
"Paul Ryan's already spent millions to try and permanently derail Brad's progressive, energized, campaign."
That made us wonder: Has Ryan really spent millions of dollars to try to ensure Dold would be re-elected? We took a deep look at Super PACs and national committees to get to the bottom of this claim.
Why is the 10th District so important?
In a year where Democrats could take back the United States Congress, competitive races are getting attention.
Both parties are sending more to incumbent congressional candidates in tight races. In February, the National Republican Congressional Committee (NRCC) selected 12 candidates, including Dold, to receive extra money through a funding model called The Patriot Program. The Patriot Program describes itself as an organization that "plays a vital role in keeping our Republican team on offense and helps build a lasting and productive Republican Majority for the American people."
Schneider, too, is receiving money from national PACs like the Democrats Win Seats PAC set up by former Democratic National Committee Chairwoman Debbie Wasserman Schultz.
Contributions to Dold's campaign
Schneider campaign spokesman Steven Kirsch sent us a list of contributions the NRCC and the Congressional Leadership Fund (CLF) donated to the effort to oppose Schneider's campaign during the 2012, 2014 and 2016 elections. Kirsch also included the money Republicans spent to support Dold in 2014 and the current election. We used the Federal Election Commission website and OpenSecrets.com to verify those figures showing the NRCC and CLF have spent roughly $7.6 million in those campaigns. Of that amount, $1.8 million came while Ryan was speaker of the House.
Kirsch explained that because Ryan is the speaker of the House, he is the nominal head of these organizations. Ryan wasn't elected speaker of the House until October 2015. That means Ryan would not have been in charge of the CLF and NRCC spending in the 2012 and 2014 elections. Kirsch explains:
"While he was not speaker during the cycles where this money was spent, we feel that it is appropriate to use him as a representative of the group as a whole," he said.
Did Ryan spend that money?
Ryan serves as an ex-officio member of the NRCC's executive committee and we found the PACs Team Ryan and Ryan for Congress gave a combined $31.4 million to the NRCC since Oct. 30, 2015, a day after he was elected speaker of the House.
But that is only about a third of the total amount the NRCC raised this campaign cycle and there is no indication Ryan dictates how the NRCC spends its money. In fact, the CLF and the NRCC websites do not explain the decisions behind organizational spending strategy. Neither organization returned multiple emails and calls to PolitiFact Illinois.
And while Ryan has attended fundraisers for Dold in Illinois and his committees have donated to the NRCC, we could not find any instances where Ryan directly contributed to Dold's campaign or spent his own money to oppose Schneider.
For analysis on this issue, we turned to Paul S. Herrnson, a political science professor at the University of Connecticut and author of several books including The Financiers of Congressional Elections: Investors, Ideologues, and Intimates.
Herrnson said looking too far into Frank's statement might be considered "splitting hairs," but Frank's characterization of Dold's funding model is misleading.
"It's not exactly fair," he said. "It's not exactly his money. It's not a direct contribution from Ryan and it's not a contribution from Ryan's personal campaign or congressional campaign committee."
Herrnson said Frank's motive is to paint a negative picture of Dold, saying he relies heavily on outsider money.
"They want people to come away with the idea that this campaign is being directed by a political insider of the opposite party," Herrnson said. "It sort of makes the source of the money an issue."
But he said neither Democrats nor Republicans are immune. They both point fingers and both accept outsider money.
"It happens on both sides of the aisle," he said.
Our ruling
In a September fundraising email supporting candidate Brad Schneider, former U.S. Congressman Barney Frank said, "Paul Ryan's already spent millions to try and permanently derail Brad's progressive, energized, campaign."
Ryan's committees, Team Ryan and Ryan for Congress, have donated $31.4 million to the NRCC since he became speaker of the House. As speaker, Ryan does represent the NRCC, which has given $1.8 million to support Dold and oppose Schneider this election cycle.
That's not "millions," but it's not far off.
Also, the wording of Frank's statement implies has received a direct contribution from Ryan when the money came from political committees Ryan represents.
The statement is partially accurate but leaves out important details or takes things out of context.
We rate this claim Half True.