Illinois GOP press secretary makes $8 million Twitter leap over Democrat's paycheck lawsuit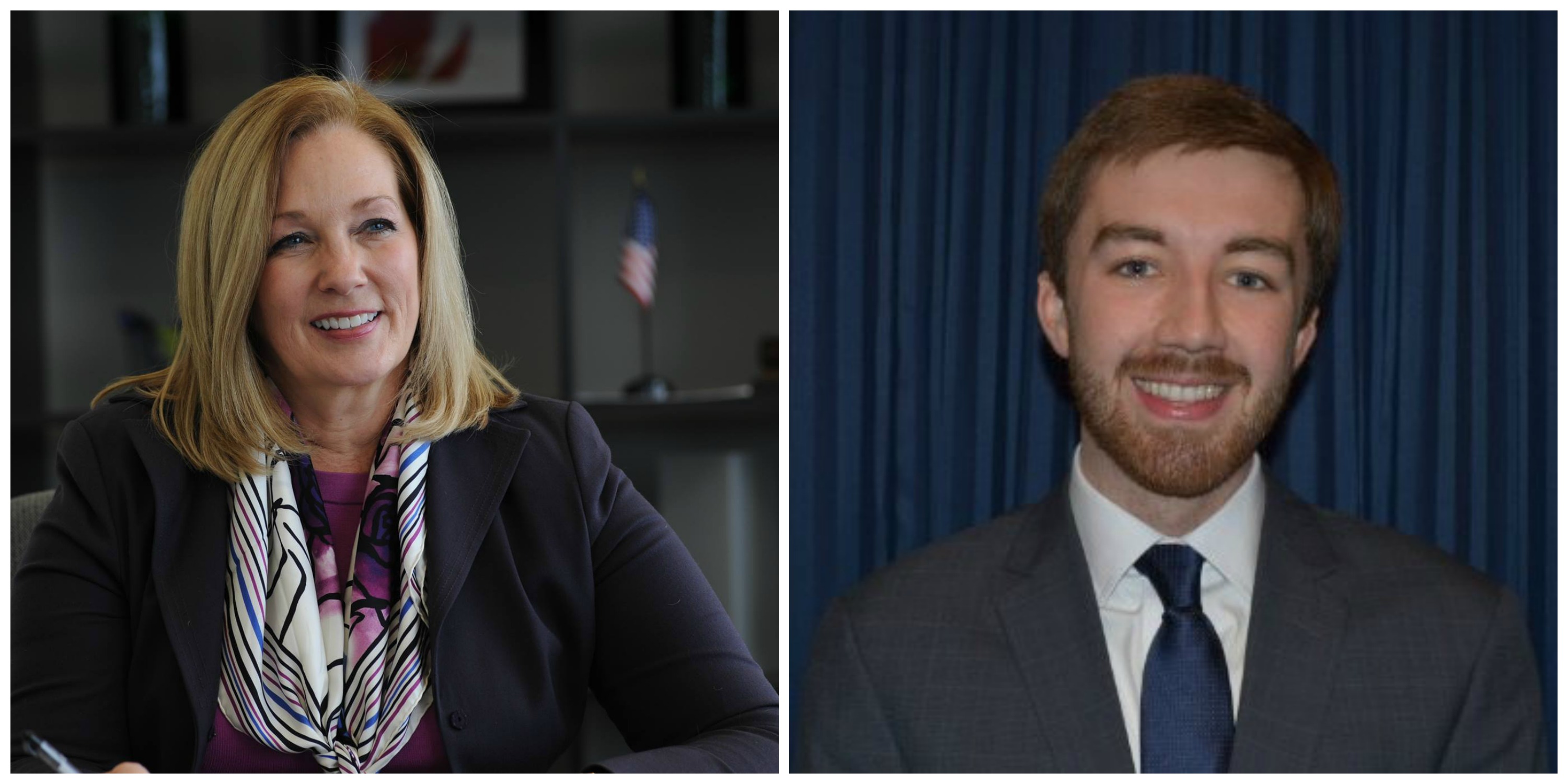 In early December, a group of House Democrats filed a lawsuit in response to former Illinois Comptroller Leslie Geissler Munger's decision to delay lawmakers' pay.
Munger had announced in April lawmaker pay would not be processed above any other state payments as she decided which bills to pay in the midst of an ongoing budget crisis.
The lawsuit, filed by state Rep. Kate Cloonen, D-Kankakee, and five other Democrats, claimed Munger's actions are unconstitutional and violate the separation of executive and legislative powers.
Aaron DeGroot, the Illinois Republican Party's downstate press secretary, was among many who criticized the Democrats' lawsuit as being driven by personal greed. To make his point, DeGroot tweeted about Cloonen and the Democrats' lawsuit, adding to an earlier tweet from the Illinois Republican Party account.
"For Kate Cloonen, $8.5 million in state contracts for her construction company isn't enough. She needs that extra $68k/year," DeGroot wrote.
DeGroot's tweet implies Cloonen made $8.5 million from the state in construction work and now she wants to be paid $68,000 for her legislative work, too. We decided to determine whether the dollar amounts are accurate, whether the practice of doing state business while also lawmaking was legal and ethical, whether comparing the numbers is relevant and what they tell us about Cloonen's income.
We'll tackle these questions by looking at Illinois procurement law, talking to Cloonen and speaking to a political science expert about the ethics.
Lawmaker pay vs. business profits
Cloonen's salary for a year of legislative work is $67,836, according to the comptroller's office. According to her LinkedIn page, she has owned the Bonfield-based rebar installation company, JK Steel Erectors, Inc., for 25 years. Her involvement with JK Steel Erectors was scrutinized during her race against Republican Lindsay Parkhurst for the 79th House District.
Since Cloonen took office in 2013, JK Steel Erectors has taken on several projects from the state, according to a document DeGroot received through a Freedom of Information Act request filed with the Illinois Department of Transportation. We reviewed this document and IDOT Director of Communications Guy Tridgell verified its accuracy.
The document said JK Steel Erectors received $8.53 million on work done for the state since Jan. 18, 2013. In a phone interview, Cloonen said she also reviewed the IDOT document and said there were several instances where the compensation listed was incorrect, but she declined to provide details.
"I'm not sure where he got the $8 million number from," Cloonen said. "No one knows what I netted but me because it's a private business and I'm a private owner."
Cloonen raises a valid point. While her firm was paid $8.53 million, how much her firm profited from that gross total and how much she personally netted are entirely different from her individual gross salary as a lawmaker.
The legality of holding office while owning a business
There also is nothing prohibiting Cloonen or any other Illinois lawmakers from holding another private job outside the legislature, according to the Illinois Constitution (Article IV, Section 2). Illinois General Assembly jobs are considered part-time, too.
There are instances showing Cloonen made efforts to avoid any conflicts of interest during her time as a representative. For example, Cloonen normally votes present (instead of voting "yes" or "no") on any bills containing capital programs because of her role with JK Steel Erectors.
When asked about his tweet, DeGroot said he never called Cloonen's actions illegal. DeGroot said that during the election Parkhurst accused Cloonen of profiting off the taxpayers by using what they describe as a "loophole" in the Illinois Procurement Code which only prohibits officeholders from making other income from the state who make more than 60 percent of the governor's $177,000 salary.
In 2013, the Illinois Procurement Policy Board reviewed an instance where JK Steel Erectors was selected by Kankakee Valley Construction Co. to work on a bridge removal and replacement in Iroquois County. The board cited section 50-13 of the procurement code to clear her of any conflict. JK Steel Erectors was able to proceed with the subcontract work.
Aside from her salary situation clearing her from a problem, Cloonen also pointed out JK Steel Erectors is a subcontractor. That means her business never does any direct bidding on state projects. Her company is only hired by a contractor once it wins a bid. Tridgell at IDOT verified that in an email exchange, saying, "The selection of registered subcontractors on projects is up to the discretion of the prime contractor."
Attack the system, not the person
Kent Redfield, a professor emeritus of political science at the University of Illinois-Springfield, said DeGroot shouldn't attack Cloonen for keeping a business while holding office. After all, Redfield said, Cloonen was never found to have engaged in any wrongdoing.
"I don't think you can fault her," Redfield said. "She has certainly complied with the law. Does [her position] create a conflict of interest? Yes. Is there any indication she acted unethically? No."
Redfield said if DeGroot is intent on figuring out a way to eliminate conflicts of interest in the General Assembly, he should be focusing on changing the system.
"If Cloonen's situation is being characterized as a loophole, then it is incumbent of Republicans to introduce legislation to change that," he said. "As long as people comply with the law and are transparent with their relationships, it's not fair to attack them."
The only way to truly avoid conflicts of interest, Redfield said, is to make lawmakers step away from any outside employment the minute they come into office.
"Then you know the legislator is making decisions that don't benefit them financially," he said.
Our ruling
On Dec. 2, Illinois Republican Party's Downstate Press Secretary Aaron DeGroot tweeted:
"For Kate Cloonen, $8.5 million in state contracts for her construction company isn't enough. She needs that extra $68k/year"
According to a document verified by IDOT, Cloonen's company received $8.5 million in state construction funding for projects during her time as a legislator. Cloonen said that number is not an accurate reflection of what she personally netted from the state construction work, but she declined to share that amount.
DeGroot's tweet, though, lacks context and tries to draw a comparison between an individual salary and a company's gross payment, not net profit, for work completed.
Cloonen's construction company only acted as a subcontractor and never directly bid on any state projects. Cloonen never was found to have a conflict of interest, and she recused herself from most votes regarding capital projects.
And while political science professor emeritus Kent Redfield said Cloonen may have a conflict of interest being both a lawmaker and a business owner, he also said she operated within the law and did not act unethically.
Though DeGroot's comment about Cloonen was accurate, it omits significant information, including the fact that Cloonen was a subcontractor not hired directly by the state and regularly recuses herself from voting on capital problems.
For those reasons, we rate DeGroot's claim Half True.
https://www.sharethefacts.co/share/b5975ded-3a6a-45b7-86e3-c435001893d4