Republicans, Democrats hope to break with 40 years of election history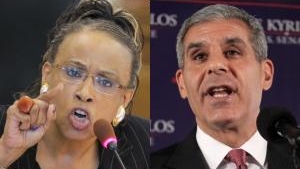 Two state senators vying for national office have nearly 40 years of election history working against them.

Joe Kyrillos and Nia Gill both want a spot on Capitol Hill. Kyrillos, a Republican, is aiming for the U.S. Senate, while Gill, a Democrat, is working toward a seat in the House of Representatives.

But New Jersey hasn't sent a Republican to the Senate or a Democratic woman to the House in nearly four decades.

Gov. Chris Christie, a Kyrillos supporter, and Gill provided those history lessons in two recent appearances. PolitiFact New Jersey put their statements to the Truth-O-Meter.
Read the Christie item here and the Gill item here.
To comment on this story, go to NJ.com.