Myers raised taxes but Dick's moved for the airport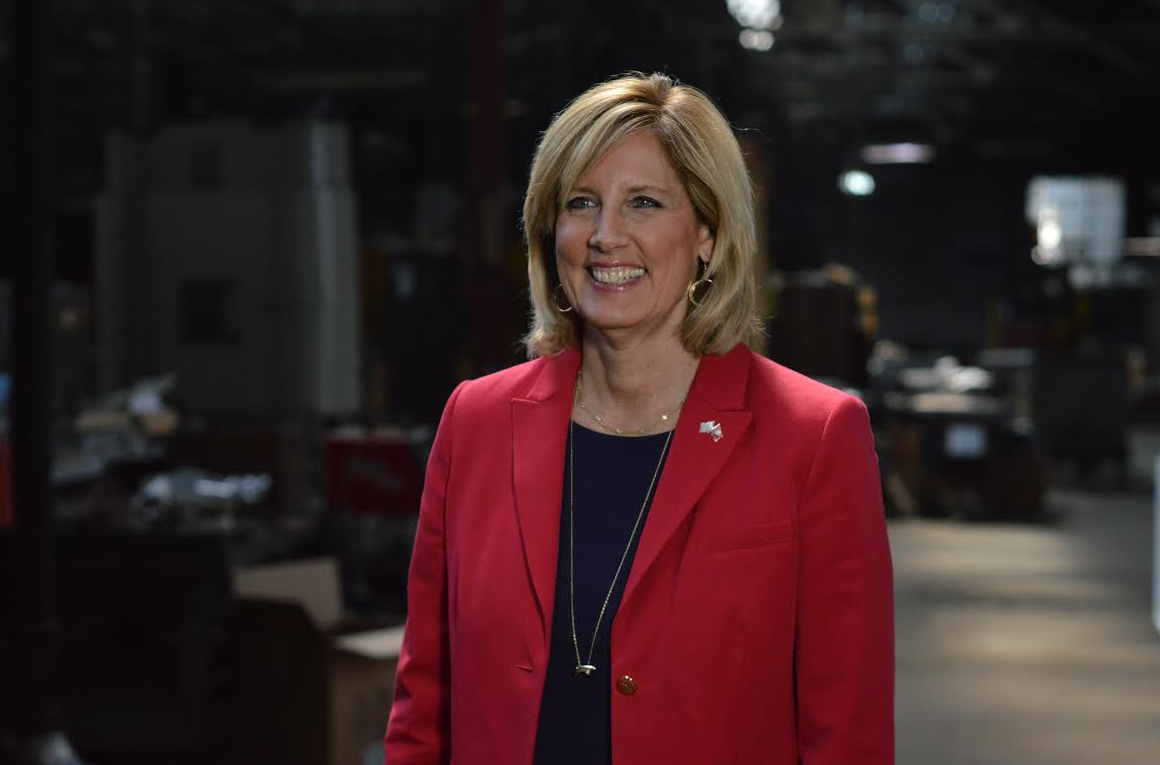 Dick's Sporting Goods announced in July that it will spend $100 million to build a distribution facility in Broome County. Still, Republican congressional candidate Claudia Tenney uses the company's history in the area to attack her Democratic opponent, Kim Myers, whose father founded the retailer. The company grew for more than four decades in the area before relocating its headquarters to the Pittsburgh area in 1994.
"After all, Myers is an Albany-style liberal politician who voted repeatedly to raise taxes on the people of Broome County, but made millions off of tax savings when her family business relocated its headquarters and jobs to Pennsylvania for a more favorable tax climate."
This is Tenney's second run for the 22nd Congressional District seat. Current U.S. Rep. Richard Hanna will leave office at the end of this term. It is Myers' first campaign for Congress.
Did Myers vote to raise taxes in Broome County, but make millions off of tax savings when her family's company relocated?
Who's Kim Myers?
Kim Myers is the daughter of Richard "Dick" Stack, who founded Dick's Sporting Goods in Binghamton in 1948. He was 18 years old at the time.
Myers worked in the family business after college, but she left in 1987 - seven years before Dick's left Binghamton - to start a children's clothing store. That small business no longer exists.
She served 18 years on the Vestal Central School District board, eight years as president. In 2014, she won election to the Broome County Legislature.
Voting on taxes
She has voted on one county budget since her election to the legislature. In November 2015, Myers voted for a budget with a 1.88 percent tax levy increase. That was lower than the 2.21 percent increase Broome County Executive Debbie Preston proposed.
She also voted to raise property taxes when she served on the Vestal School Board. That only affected residents in the school district, not Broome County overall.
In New York State, it's not unusual for school districts to increase taxes. The Vestal Central School District's board one year approved an increase of less than 1 percent. Another year it approved a 3.9 percent increase. The tax levy decreased by 1 percent for the 2009 - 2010 school year.
Moving to Pennsylvania
Seven years before Dick's Sporting Goods moved its headquarters to Pennsylvania, Myers had left her direct role in the company to start her own business.
Tenney claims that Dick's saved enough money on taxes from the move for Myers to make millions. Tenney's campaign could not provide us with any evidence to support that claim. Dick's Sporting Goods did not reply to our questions about its move from Binghamton to the Pittsburgh area.
Broome County Historian Gerald Smith found a print article in Binghamton's newspaper, The Press & Sun Bulletin from 1994. No mention was made of tax savings in the article. Instead, the article cited the new location's proximity to Pittsburgh International Airport. An article in the Pittsburgh Post-Gazette also cited the airport.
A copy of the International Directory of Company Histories says Dick's chose Pittsburgh "because of its access to airports and its national sports teams and as an area of extensive growth for the company, with a local population of outdoor enthusiasts." Tax incentives were not mentioned.
The state would not give us a list of financial incentives given to the company. In our search, the first mention of incentives comes four years later, when Dick's had considered moving out of the Pittsburgh area. Dick's was given a $1 million loan from Allegheny County, a $350,000 grant from the state and local school tax abatements for five years on a sliding scale.
Our analysis of historical data from the New York State Department of Taxation and Finance and the Pennsylvania Department of Revenue reveals the corporate tax rate in the early 1990s was higher in Pennsylvania than New York. The personal income tax rate in Pennsylvania was less than half of New York State's rate, but at that point Myers was not directly involved in Dick's Sporting Goods.
Family company stock
Myers did not own shares in Dick's Sporting Goods until the company went public in 2002, almost a decade after it relocated to Pennsylvania.
A financial disclosure form Myers filed on May 29 with the House of Representatives shows she received between $100,000 and $1 million in dividends in 2016 from her share in the company, the same as in 2015. The form allows candidates to report their assets and income in ranges, not exact amounts.
Our ruling
Claudia Tenney said in July that Kim Myers voted "to raise taxes on the people of Broome County, but made millions off of tax savings when her family business relocated its headquarters and jobs to Pennsylvania."
In her only budget vote since joining the Broome County Legislature, she supported a spending plan that raised the tax levy by under 2 percent. She also voted to increase property taxes while president of the Vestal School Board.
Dick's Sporting Goods relocated its headquarters to Pennsylvania 20 years before Myers' election to the Broome County Legislature. We could not find any information to support Tenney's claim that the company saved millions in taxes by moving to Pennsylvania.
We rate this claim as Half True.
https://www.sharethefacts.co/share/b6815b53-19e1-4b4c-88dd-5bd51c4d7346