Kolb takes aim at 'Buffalo Billion' job promises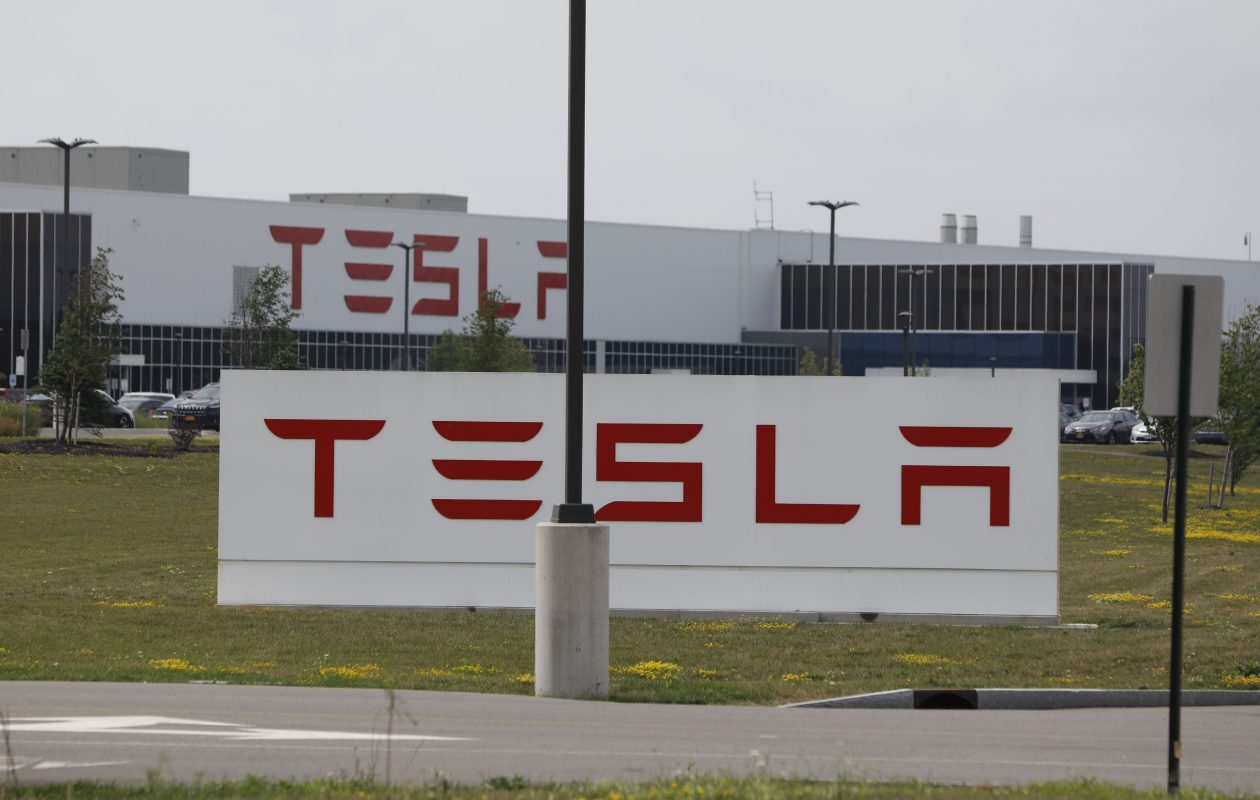 One of Gov. Andrew Cuomo's high-profile economic development initiatives, the Buffalo Billion, has come under criticism from political rivals and investigation by federal authorities. Cuomo has declared the years-long effort a success and claimed it has boosted the local economy.
When Cuomo announced another pricey economic development endeavor, this time for a silicon carbide fabrication facility near Utica, Assembly Minority Leader Brian Kolb tweeted his incredulousness.
"With the Buffalo Billion disaster still breaking every job promise, we get another new 'economic development project' from the governor – half a BILLION taxpayer dollars given away touted as job creation. 614 jobs promised … that's $814,000/job?!" the Republican from Canandaigua wrote.
Has the Buffalo Billion broken every job promise, as Kolb claims?
We looked at projects that were announced with some job promise attached. Not all Buffalo Billion projects had a promise of a specific amount of jobs. We reached out to Empire State Development, the state's economic development agency, for details on these projects and looked at other sources for information.
The SolarCity project
Perhaps the most recognizable project is the Tesla solar panel factory at the waterfront site known as RiverBend in South Buffalo, into which the state has invested $750 million. An agreement between the state and SolarCity in 2014 called for the creation of more than 1,450 direct manufacturing jobs at the new facility and more than 2,000 other jobs throughout the state to provide solar services within five years, as well as the creation of 1,440 indirect jobs to support the factory. The expectation was that the solar panel factory would create 5,000 jobs, and under Tesla ownership, that is still the goal. But parts of the agrement have changed. A series of amendments have revised job creation requirements. For example, a requirement to bring in 1,440 jobs through local suppliers was taken out of the agreement. The current agreement calls for 1,460 jobs by April 2020, including 500 manufacturing jobs at the factory, and 5,000 jobs in the state by 2028. Some of those jobs have been created by Panasonic, also located at RiverBend.
According to Empire State Development, there are 730 full-time employees and 43 contingent contractors working at RiverBend, which satisfies the current agreement at this time. If the company does not make its hiring requirements next year, Cuomo said he will fine the company $41.2 million. Job creation goal: Amended and met so far.
The other projects
• IBM Buffalo Innovation Center: This project was the beneficiary of a $55 million state investment. In 2014 the state announced that the IBM project would create 500 jobs and set a deadline for those jobs at Jan. 1, 2020. The state now reports that "over 181 IT jobs have been created" and that the center is working with the state to reach its goal of creating 500 jobs by 2021. Job creation goal: Incomplete, deadline moved.
• Albany Molecular Research Inc.: This pharma research and development project was originally announced in December 2012, with a promise of 250 jobs and a state investment of $50 million. Two years later, he goal was still 250 jobs, but the state subsequently said that AMRI was to create 250 jobs with the help of other partners. The job goal now is 55 jobs, and the company reports having 58 employees in Buffalo, which meets its contractual requirement, according to Empire State Development. Any spin-off jobs that would help the project reach its goal of 250 total jobs are not tracked, the state agency said. Job creation goal: Partially met.
• Buffalo Manufacturing Works: The state is investing $80 million in this facility for advanced manufacturing, and promised that it would create or retain 3,500 indirect jobs over 10 years. The state claims indirect jobs are being created, but it is not tracking them. One concrete job promise as part of this project: Edison Welding Institute, or EWI, was expected to create 30 to 35 jobs within five years, the state announced in March 2014. The center now employs 31 people. Another 30 jobs is expected following a recent expansion. Job creation goal: Partially met.
• Buffalo Institute for Genomics and Data Analytics: Cuomo announced a $48 million investment from the Buffalo Billion in 2014. In July 2014, Empire State Development initially set a goal for the institute to create 490 jobs by Jan. 1, 2019. However, when the employment schedule was finalized in June 2015, the deadline was set at Feb. 1, 2024, according to ESD. An amendment this year pushed the deadline for the 490 jobs back to Feb. 1, 2025. The state agency now reports that the institute has helped create 51 new jobs and is on track to meet next year's cumulative goal of 70 new jobs. The institute has "key industry partners" that are expected to create over 200 jobs in Buffalo, and are "on track" to meet their commitment to create 490 jobs, according to the state. Job creation goal: Deadline moved, in progress.
• Hotel Niagara: The state spent $4.4 million to acquire this Niagara Falls hotel for redevelopment. Billed as an "upper-upscale" 160-room hotel, it was expected to create 67 full-time permanent jobs and open in spring 2019. Construction is scheduled to start this fall, according to Empire State Development. Job creation goal: Project delayed.
• Wonder Falls: Redevelopment of the former Rainbow Centre Mall site in Niagara Falls into a resort, creating 300 direct jobs, according to the governor's office. The state announced in 2014 that Uniland would be the site developer. The state has not yet given Uniland any funding for the project. Empire State Development said Uniland is continuing its due diligence on this "very complicated" project. Job creation goal: Project delayed.
• Athenex: The state invested $225 million in projects in Buffalo and Dunkirk, with a plan to create 1,400 direct and indirect jobs, 500 in Buffalo and 900 in Dunkirk, Cuomo announced on Feb. 11, 2016. In Dunkirk, the goal for direct jobs created is 450 within five years of completion of a new facility, at least 300 of which will be created within the first two-and-a-half years, according to a 2017 company filing with the Securities and Exchange Commission. The facility is under construction. In Buffalo, the job commitment is 250 jobs by October 2020, according to Empire State Development. The state agency reports that there are 176 employees in Western New York, and that the company is "on track" to create 500 jobs between Buffalo and Dunkirk by 2022. The state is not tracking indirect jobs. Direct job creation goal: In progress.
• Daemen College/Empire Visual Effects: Cuomo announced this initiative in July 2013, to invest $4.5 million to create a visual effects industry and 150 new jobs within five years. Empire Visual Effects is no longer part of the project, though Daemen College is still educating students to work in the field, according to the state. After receiving $637,000 of $2.5 million in funding, Empire Visual Effects failed to reach its job goals and was sued by the state. The state secured a judgement against the company in April. Daemen received $2 million for equipment and software. Job creation goal: Not met.
Empire State Development's upstate director of communications, Kristin Devoe, says Kolb is wrong and that "projects funded by the 'Buffalo Billion' are meeting their contractual milestones."
Kolb's spokesman, Michael Fraser, sent us a memo with links to news coverage of Buffalo Billion projects from local and national media. Many of the articles talked about the big promises that were made at the outset, and the subsequent failure or delay in meeting job targets. The memo noted that the state comptroller's office is auditing the Buffalo Billion projects.
Our ruling
Kolb tweeted that the Buffalo Billion has broken every job promise.
Kolb set a high bar by saying it had broken "every" promise. That isn't true. Some companies are meeting their contractual requirements. Others are at stages where it isn't clear whether they will make or miss the promised numbers.
But a project-by-project analysis shows many promises have been missed, and others have been changed since the deals were announced. Collectively, the analysis shows fewer jobs being created than originally promised.
We rate Kolb's claim Half True.