Democratic congressional candidate right about poor military facilities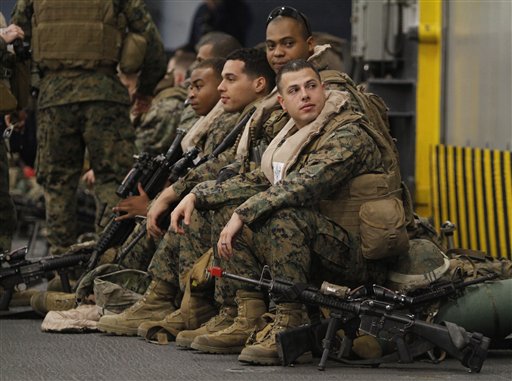 North Carolina's 3rd Congressional District, in the eastern part of the state, is home to several military bases, including Camp Lejeune, New River and Cherry Point.
So it's no surprise that, with a special election for the U.S. House heating up, the candidates in the primary are talking a lot about the military.
"We also need to adequately provide for our military families via increased infrastructure projects," said Democrat Allen Thomas in a pre-election candidate questionnaire with the Jacksonville Daily News. "Currently, 23 percent of our military's infrastructure is graded as 'poor' while 9 percent is 'failing.'"
We wondered if Thomas had his numbers straight, so we decided to put his claim to the Truth-O-Meter. It turns out he's correct.
Thomas did not respond to requests for comment, but he likely got his statistics from a budget request that Lucian Niemeyer, assistant secretary of defense for energy, installations and environment, provided to the House Committee on Armed Services on April 18, 2018.
Noting that the Department of Defense needs a steady flow of investment to keep its bases in good condition, Niemeyer requested more money for the 2019 fiscal year to compensate for low funding in past years.
"As a result of limited investments in previous budgets for facilities sustainment and recapitalization, 23 percent of the Department's facility inventory is in 'poor' condition … and another 9 percent is in 'failing' condition," Niemeyer said in prepared testimony.
Infrastructure is a broad term. In this context, it seems to refer primarily to the buildings on military bases.
Pentagon spokeswoman Heather Babb confirmed the numbers in the budget request are accurate.
For what it's worth, the DOD budget President Donald Trump ultimately proposed for 2019 was more than $686 billion, with about $10.8 billion devoted to maintenance and repair for facilities.
Our ruling
Thomas said, "Currently, 23 percent of our military's infrastructure is graded as 'poor' while 9 percent is 'failing'."
These numbers are in line with what the Department of Defense reported to Congress last year.
We rate this statement True.
This story was produced by the North Carolina Fact-Checking Project, a partnership of McClatchy Carolinas, the Duke University Reporters' Lab and PolitiFact. The NC Local News Lab Fund and the International Center for Journalists provide support for the project, which shares fact-checks with newsrooms statewide. To offer ideas for fact checks, email [email protected]