Treasurer candidate Ernest Almonte says he was speaking out on pension reform 17 years ago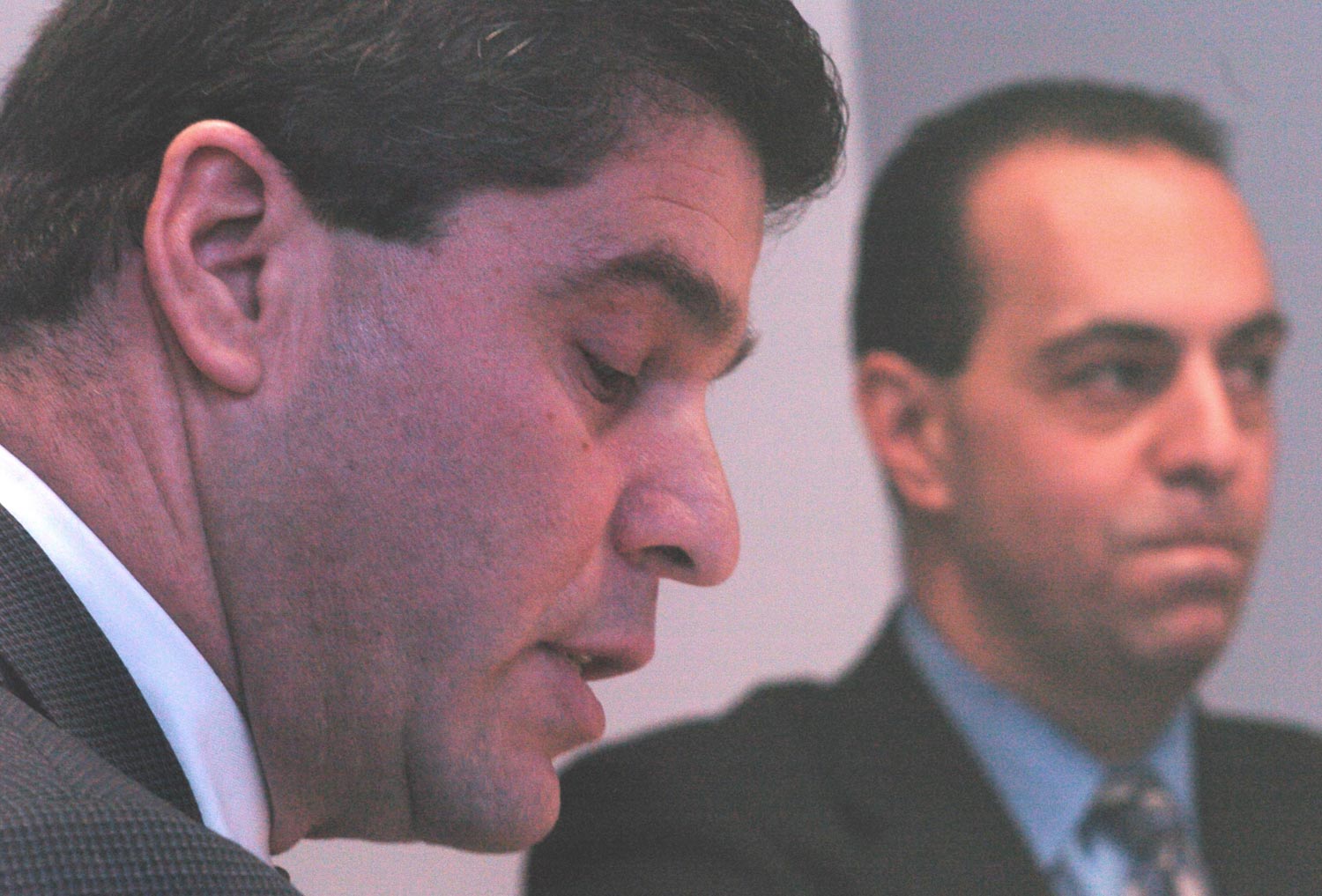 Next to jobs and the economy, public employee pensions have been among the biggest issues in many 2014 political campaigns.
Ernest Almonte, an independent running for general treasurer, was asked during an interview that aired Oct. 5, 2014 on the second half of WLNE's "On the Record" whether the 2011 overhaul of Rhode Island's state pension system went far enough.
"First of all," Almonte said, "I was speaking out on pension reform almost 17 years ago, warning elected officials that if you didn't take care of this problem, it would take draconian measures" to fix it.
As a "matter of fact," he said, "it got to the point of saying that, 'If you're not going to fix this, you should start, (instead of) sending your children and grandchildren birthday cards and Christmas cards, you should just send them invoices and just tell them the truth: You're passing on your debt to them,' So something had to be done."
We wondered whether Almonte, who served as Rhode Island's Auditor General from 1994 to 2010, was prescient enough to be warning about problems with Rhode Island's public pension systems 17 years ago, and what kinds of reforms he was saying were needed.
Almonte's campaign sent us several documents from the auditor general's office. Only a few go back to late 1990s and the relevant ones dealt with pension payment problems in individual communities, not state employees.
One was a 1998 letter to Coventry's treasurer saying that some of the town's pension plans "have insufficient assets to meet projected benefits." That was 16 years ago.
Another was a 1998 copy of a report by the Johnston Financial Review Commission, which Almonte chaired, warning that the town owed $3.2 million in required pension contributions for its employees. For example, Johnston hadn't paid into the firemen's pension fund for more than three years, putting it more than $1.3 million behind in its payments.
We note that Almonte's comments in both of these reports are in dry auditor language. Some readers might not take that as the type of scary warning that Almonte says he made.
But we also found a May 8, 1988 front-page Providence Journal story reporting how Almonte explained to more than 200 Johnston residents that their town was in deep financial trouble.
"To drive home the severity of the situation," the story said, "Almonte gave examples that sometimes made the audience wince: A bottom-of-the-barrel credit rating. A time between April 1996 and March 1997 when the town's bank account was overdrawn for 146 days. Falling behind $3.19 million in required pension contributions for workers.
"And that's not all, Almonte said. Still to be reckoned with is an unfunded pension liability that hasn't been quantified, and could add up to untold millions," the story reported.
Almonte's campaign also referred us to a March 1999 report, available on the Auditor General's website, for the 1997 fiscal year. It notes that "five school districts, five municipalities and three police and fire units were delinquent" to the tune of about $1.7 million in their pension payments.
The state withheld school aid and traffic fine payments to six municipalities until they paid up. That was 15 years ago.
If Almonte wasn't warning about a looming crisis in the state pension system in those days, that's because there wasn't one.
His 2000 audit of the state Employees' Retirement System, covering the fiscal year that ended in 1999, reported that the funded ratios -- the amount of money each plan had compared to the amount of money it was expected to need to cover its pension costs -- had been growing steadily for years.
The ratio for state employees, for example, went from 73 percent in 1993 to 81 percent in 1998.
In addition, all the plans had been getting the recommended amount of funding since at least 1996 and, in many cases, even longer.
That would change. By 2006, the funded ratio for that plan had dropped to 55 percent. By 2009, it had only gone up to 59 percent and the debate about pension costs was poised to explode.
We found no documentation from that era suggesting Almonte was advocating the type of sweeping changes to the separate pension plans for state employees and teachers that were pushed by General Treasurer Gina Raimondo and approved by the General Assembly and Governor Lincoln Chafee.
In an interview, Almonte argued that he was talking about the state's pension problem at the time because late payments he was referring to were payments by cities and towns to the state-run Municipal Employees' Retirement System, also known as MERS, which is under the jurisdiction of the state treasurer.
"Reform is not just what you to do an employee or an employee's benefits," he said. "I was advocating a reform of management" to get the communities to make their payments on time, especially when the money being withheld by workers to help pay for pension benefits is being retained by the city or town. "When payments are made late, you miss out on earnings, and that's the start of the problem because the problem compounds itself."
Our ruling
Ernest Almonte said, "I was speaking out on pension reform almost 17 years ago." The comment was in the context of a question on the state's pension system.
It's clear from documentation Almonte provided and information we found that Almonte was warning about problems years ago. But the documentation he could provide only dealt with problems in municipal plans, although some of those were in the MERS system run by the state.
Because his statement is accurate but needs clarification or additional information, we rule it Mostly True.
(If you have a claim you'd like PolitiFact Rhode Island to check, email us at [email protected] And follow us on Twitter: @politifactri.)