R.I. GOP official Steven Frias says research finds no economic benefit from having sports franchise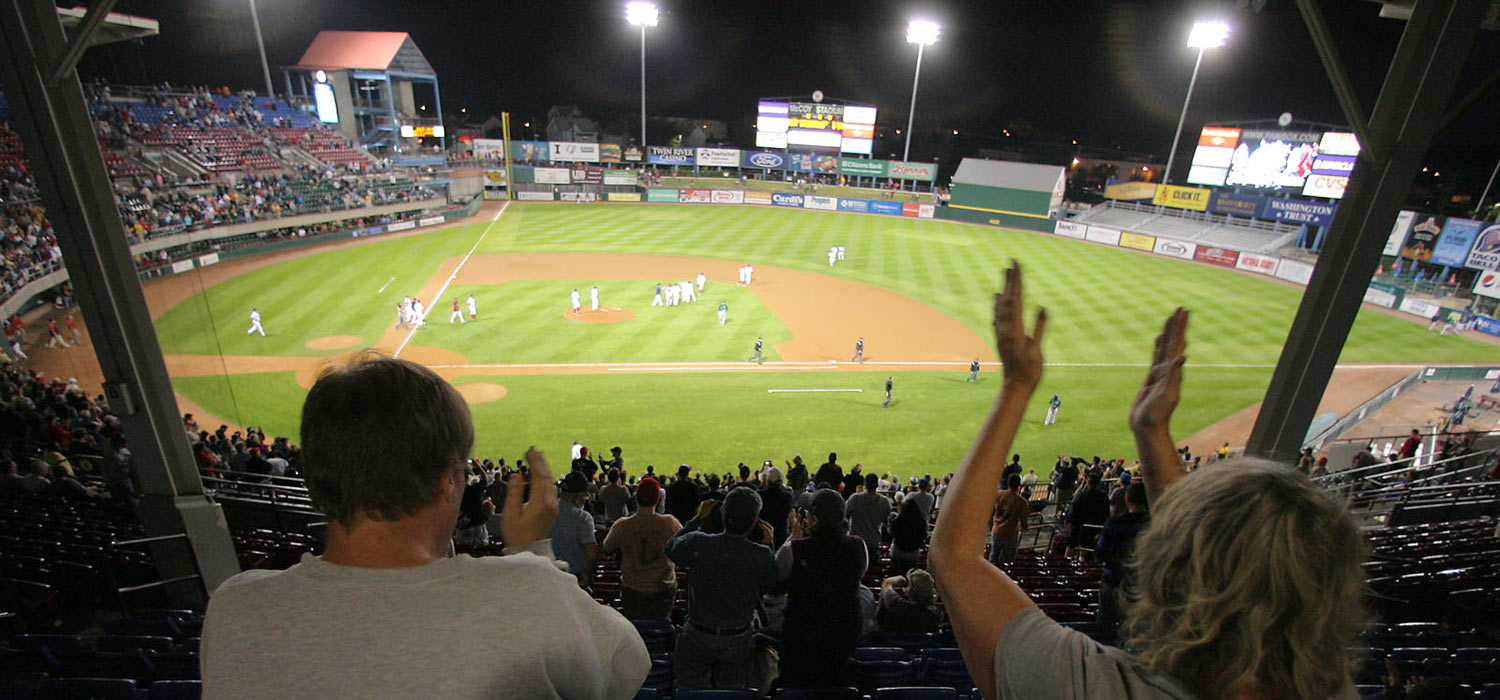 Debate has begun over a proposal by the new owners of the Pawtucket Red Sox to move the team to Providence, where they want to build a new riverfront stadium.
The project is still in the planning phase, but the owners have said they intend to ask for some financial support from the state and the city, including possibly getting the state-owned land for the stadium for free. But would a new stadium be worth the price tag?
Rhode Island's Republican National Committeeman Steve Frias says no. In a Feb. 24, 2015 commentary in The Providence Journal, he said giving away the valuable land, which was freed up by the relocation of Route 195, would be a mistake.
"Research performed by economists has shown no consistent, positive impact on jobs, income or tax revenues arising from stadiums or sports franchises," Frias argued.
We thought that claim was worth checking out.
When we contacted him, he immediately referred us to a 2008 summary of research in the field by economists Dennis Coates of the University of Maryland, Baltimore County, and Brad Humphreys of West Virginia University.
The authors reviewed more than 40 academic studies, spanning nearly two decades, that examined public subsidies for professional sports teams. Their findings were clear.
"There now exists almost 20 years of research on the economic impact of professional sports franchises and facilities on the local economy," they wrote, reporting that studies published in peer-reviewed economic journals show there is "almost no evidence that professional sports franchises and facilities have a measurable economic impact on the economy."
And that's for major-league teams. In this case, we're talking about a minor league team, said Humphreys when we contacted him by phone.
For example, he and Coates found no difference in economic impact between the years when teams were playing their regular schedules and five time periods when they didn't, due to strikes.
And in a subsequent analysis, they found that having postseason games did not affect real per-person income in a city. Money may shift from one part of the economy to another, but there's no net benefit.
The evidence is overwhelming, Coates and Humphreys wrote. "Economists reach the nearly unanimous conclusion that 'tangible' economic benefits generated by professional sports facilities and franchises are very small; clearly far smaller than stadium advocates suggest and smaller than the size of the subsidies."
They also noted that in 2005, when a random group of economists was asked if they agreed or disagreed with the statement, "Local and state governments in the U.S. should eliminate subsidies to professional sports franchises," 28 percent agreed and 58 percent strongly agreed. That's a whopping 86 percent. Only 5 percent disagreed.
There are special-interest reports that claim an economic benefit and contend that every dollar invested in a sports franchise generates a specific amount of money, Humphreys said, but those are never published in reputable journals because "you can make them say whatever you want them to say" by tinkering with the assumptions that influence how the numbers are crunched.
We posed the question to other experts, including Rick Eckstein, professor of sociology at Villanova University and author of "Public Dollars, Private Stadiums: The Battle over Building Sports Stadiums."
"There are absolutely no publicly subsidized stadiums and arenas that generate enough direct or indirect tax increases to balance the initial (and ongoing) public outlay," he said in an email.
"In fact, some research suggests that sports stadiums actually decrease economic activity and tax revenue in areas where they are built," said Eckstein. "However, strategically placed stadiums and arenas can sometimes ride existing redevelopment trends, but they are never the cause of these trends."
Coates and Humphreys said there are several reasons to explain a lack of economic benefit. In many cases -- and this would be particularly true in Rhode Island -- the state would simply be transferring the economic activity from one city to another.
And even if more people went to see the Sox in a new stadium, when people spend to go to a ballgame, "local entertainment spending on sports increases and local entertainment spending on other activities like movies, bowling, etc. decreases."
There are other costs people need to weigh, they wrote. "For every individual who derives enjoyment from the presence of the sports franchises in the community, there are likely to be other individuals who are uninterested in sports or even resent being taxed to subsidize an activity they have no use for."
And the money used to subsidize a move might be better spent "for other public projects with higher social rates of return than a stadium" such as construction and maintenance projects, or even reducing taxes.
Supporters of public support for professional sports teams often point to intangible benefits, such as boosting civic pride. But that argument is beyond the scope of this item.
So here's the box score.
Steven Frias said, "Research performed by economists has shown no consistent, positive impact on jobs, income or tax revenues arising from stadiums or sports franchises."
It appears that he belted this one out of the park.
We rate his claim True.
(If you have a claim you'd like PolitiFact Rhode Island to check, email us at [email protected] And follow us on Twitter: @politifactri.)