DePetro is dead wrong about unions and the 195 land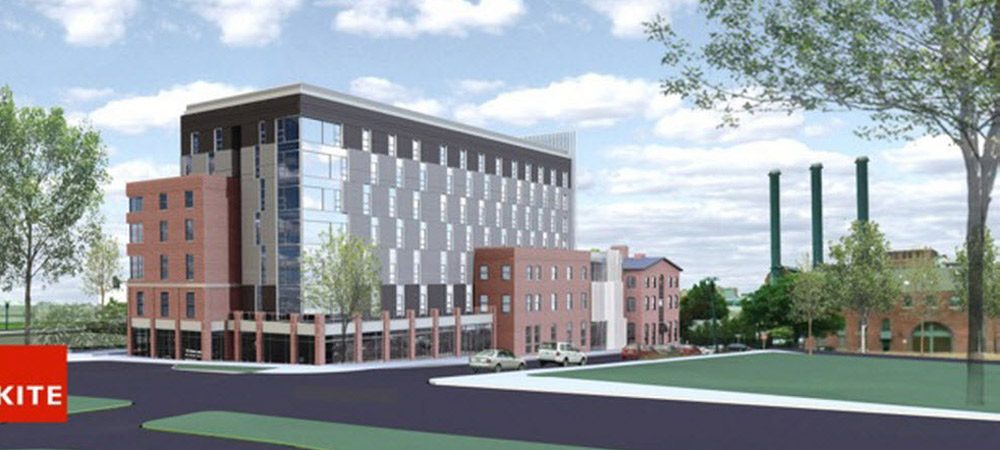 The demise of the Pawsox's Providence stadium proposal is a glaring case of union-friendly government policy stifling development, according to John DePetro.
The "Red Sox baseball people" — who wanted to build a stadium on 195 land — were "no match for the 'Allens Avenue' gang" and they "underestimated the greed of the locals," the WPRO talk show host wrote in his Sept. 20 blog posted on DePetro.com.
"Remember that developers are forced to use the `195 land union' contractors, so tap an extra $10 million into any construction project."
Are developers actually required to employ union workers for construction on property created by the relocation of Route 195? And does it cost an "extra $10 million" for "any construction project"?
Yes, DePetro said when we reached him, "100 percent true."
He told us that a "PLA," a project labor agreement for the development of the 195 land, requires the use of union labor for construction.
Just check with the I-195 Redevelopment District Commission, said DePetro, who also said that he would try to provide a copy of the PLA. "I know that it's in existence."
Dyana Koelsch, spokeswoman for the commission, told us the commission is not aware of any requirement that obligates developers to use union labor.
At DePetro's suggestion, we contacted Robert J. Boisselle, president of the Rhode Island chapter of Associated Builders & Contractors, a nationwide association.
The association represents 22,000 "open shop" construction companies that function without union labor. And like DePetro, Boisselle's organization believes that union contractors unnecessarily add to the cost of a construction project, by 12 percent to 18 percent. Boisselle also cited a 2011 research paper produced by the law firm Venable LLP, which looked at projects across the country, including the Big Dig in Boston.
But is union labor really required on the former Route 195 property?
DePetro is sure of it. Boisselle isn't sure: "I have not seen a document or a piece of paper that has said any projects down on the 195 land will have a PLA, but I have heard that from many sources."
Our next stop was Greg Mancini, executive director of BuildRI, which promotes unionized construction labor.
Mancini, who is a lawyer, told us there is "no special legal requirement at the federal, state or local level that mandates" the use of union labor on the former Route 195 land.
"There's absolutely nothing," he said, adding that it would be illegal for either the state or the commission to impose a requirement on developers' privately owned construction sites.
Further, when asked to respond to Boisselle's comments on union labor costs, Mancini said he would not make a broad statement about the comparative cost of union labor. He said many developers have told his organization that unionized workers completed the job safely, on time and on budget.
We also talked to Michael Sabitoni, president of the Rhode Island Building and Construction Trades Council, about DePetro's statement. "He couldn't be more misinformed," Sabitoni said.
Finally, we doubled back to DePetro, to let him know that the commission says there is nothing that forces developers to hire union labor on the former Route 195 land.
DePetro dismissed the information from Koelsch, the commission spokeswoman, pointing to the way the hotel workers' union has mustered opposition to a new hotel in the Fogarty Building, downtown.
"Why? No labor agreement with hotel workers, so no hotel. In theory, one should be able to build a hotel in Providence, but in reality they cannot," he wrote.
"I deal in real Rhode Island," he said in an email. "You are buying the Chamber of Commerce BS."
Our ruling
On his blog, DePetro wrote: "Remember that developers are forced to use the '195 land union' contractors, so tap an extra $10 million into any construction project."
DePetro was in Pants on Fire territory.
But the state has entered into PLAs in the past. Construction unions are influential and the state can decide to only hire union-labor contractors for work on state land.
The I-I95 commission, however, has no such requirement. Because of that, the business about $10 million in extra costs for "any construction project," is irrelevant, in addition to being unsubstantiated in the original version of the blog.
So "100 percent true"? Not even close.
We rate this ruling False.