Minority population growth in Texas revisited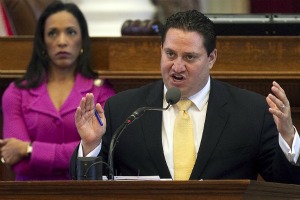 In a Jan. 27, 2012, news article raising the prospect of a bipartisan deal, the Houston Chronicle quotes state Rep. Trey Martinez Fischer, D-San Antonio, airing confidence the parties are "working in good faith and have enough time to craft a compromise that will assure that the April primaries go on as scheduled."

The article includes a familiar claim about state population growth from 2000 to 2010.

Any settlement, Martinez Fischer is quoted saying, will reflect the state's population growth of 3.7 million Hispanics and other minorities. "The legislative maps drawn by Republican lawmakers largely ignored that growth," the article says. "Minorities accounted for 89 percent of the state's population growth during the past 10 years."

89 percent? That's correct, we concluded in a May 2011 check of a similar claim by state Rep. Garnet Coleman, D-Houston.

According to the 2010 Census, Texas grew 20.6 percent in the decade. It was the fifth fastest-growing state behind Nevada, Arizona, Utah and Idaho. By raw numbers alone, Texas' population increased by about 4.3 million people. California, which retained the largest population, increased by 3.4 million.

And how much of Texas' population growth was due to non-Anglos?

According to census data, in 2000, about 9.9 million minorities — people who reported their ethnicity and race as something other than non-Hispanic white — accounted for 47.6 percent of the state's population. From 2000 to 2010, the minority population swelled by 3.8 million, accounting for 54.7 percent of the population — and also making minorities responsible for about 89 percent of the state's growth through the decade.