Paul Krugman, Texas and Truth-O-Meter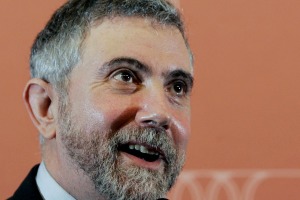 Nobel Prize-winning economist Paul Krugman, who pundits as a New York Times columnist, alighted in Austin this week to keynote a Texas Observer awards ceremony. (He liked his breakfast, too.)
Krugman's touch-down reminded us he's got a mixed, tending to True, record on the Truth-O-Meter (items compiled to the right).
Krugman, who wrote columns about Texas when Gov. Rick Perry was considered a presidential prospect, can be provocative. Texas is not a hell hole, he once wrote, though he's skeptical the state is home to economic miracles.
Skepticism is always good, right?