Doggett v. Cornyn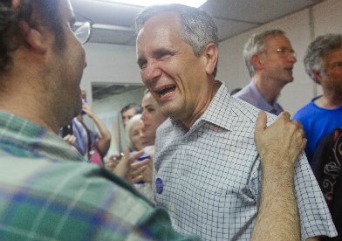 John Cornyn of Texas--big bad John to close followers--recently wrote that it might take a partial shutdown of the government for Congress to establish fiscal balance.

That speculation by the state's senior Republican senator drew grapeshot from U.S. Rep. Lloyd Doggett, D-Austin, who said in a Facebook post that fiscal sanity "can hardly be realized by jeopardizing the full faith and credit of the United States."

Doggett's punch line: "The last time Republicans held hostage a resolution to ensure that our country's bills were paid cost us more than $1 billion in added interest and slowed the economic recovery."

Republicans such as Cornyn slammed the country so?

The government took on more than $1.3 billion in added interest in the months of 2011 before Congress agreed to raise the federal debt ceiling, the General Accountability Office estimates.

However, it's not clear that delay slowed the economic recovery.

And while Republican desires for spending cuts greatly explain the delayed action, GOP leaders also wanted the ceiling raised while some House Democrats voted against the measure raising the ceiling.

This fresh fact check and a sampling of our past reviews of Cornyn and Doggett claims appears to the right.

What else?