Legislated spending of up to $4 billion not expected to halve Texas rainy day fund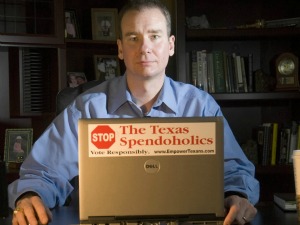 As Texas lawmakers edged toward agreement on future spending, a conservative advocate warned that the GOP-majority Legislature was halving state reserves.

In a May 22, 2013, Twitter post, Michael Sullivan, president of Empower Texans, which advocates less government, wrote: "#txlege will be drawing current Economic Stabilization Fund down by half: $4 billion from current $8 billion."

Sullivan was referring to the kitty informally known as the state's rainy day fund.
But his analysis compared current and future legislated spending solely against the fund's 2013 balance when the state expects the fund to accumulate more revenue through August 2015. Our Truth-O-Meter rating came out Mostly False.
See relevant number-crunching plus some thoughts from fiscal experts in our full article to the right.