Encouraged by readers, we're checking just the facts in Texas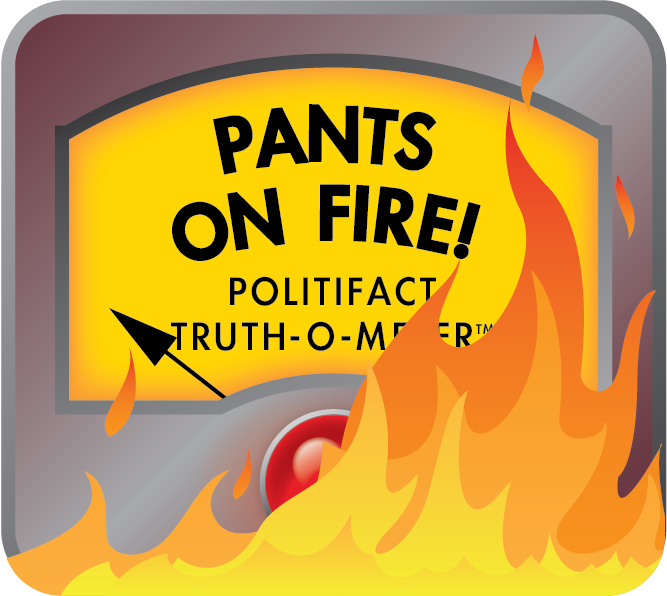 This story appeared in the Insight section of the March 17, 2013, Austin American-Statesman. As ever, contact us by email, like us on Facebook, follow us on Twitter. Most importantly, we want to know if you've heard something meriting a fact check. Much appreciated.
PolitiFact Texas entered its fourth year in January by tackling a familiar, not-quite-correct claim.
State Sen. Wendy Davis, D-Fort Worth, had tweeted that Texas ranked last in mental health spending. If not for Idaho, we found, Texas would have ranked last in 2010 in per-person spending. On the Truth-O-Meter, her statement came out Mostly True.
At the debut of PolitiFact in 2010, we issued the same rating on a similar claim about mental health spending that came from a different political candidate, based on how such spending stacked up in 2006.
In that same period, PolitiFact Texas has racked up more than 700 fact checks on statements made by public figures. The results show, not surprisingly, that officeholders and office-seekers persist in inaccuracy — if mildly, sometimes.
And realities can change enough to merit revisiting nearly identical claims made at different times. Texas, for example, did fall to dead last in mental health spending in some of the years between the two statements on that issue.
Our conclusion: This PolitiFact endeavor, which started as a groundbreaking partnership between the American-Statesman and the St. Petersburg Times (since renamed the Tampa Bay Times), remains as vital as ever.
Even so, some of the public figures and groups subjected to our 700-plus fact checks might prefer we'd go away.
Gov. Rick Perry, who has had more than 120 statements PolitiFact-checked, blocked one of our reporters from following him on Twitter. This was after his gubernatorial campaign reacted to the first in a series of our articles probing his claims about Texas job gains, rating False his boast that Texas had accounted for 70 percent of all jobs gained nationally in a recent year. It turned out the calculation behind Perry's claim overlooked the majority of states because, although they had added some jobs, they had experienced net job losses.
The Truth-O-Meter is "broken," Perry's campaign said. Separately, the Travis County Republican Party issued a statement a year ago describing PolitiFact as a "truth team" for Democrats.
But Democrats, too, have received negative ratings. State Rep. Mark Strama, D-Austin, got a Mostly False last year for asserting that Rush Limbaugh would rather see the country fail than President Barack Obama succeed. State Rep. Joe Deshotel, D-Beaumont, drew a False for denying there's any evidence linking the poor to higher rates of drug abuse.
At least one judge apparently places some credence in our work. John Dietz, the Travis County state district judge who ruled in favor of school districts in a recent lawsuit challenging the state school funding system, later said he had read our fact check of Perry's claim, rated False, that funding increases had considerably outpaced enrollment growth in recent years before showing a state-generated chart reflecting inflation-adjusted school spending as he issued his ruling.
An aide to another oft-checked Texan, then-U.S. Rep. Ron Paul, bridled in 2012 when we pointed out that Paul incorrectly told Iowa supporters that a national poll had shown voters clamoring for a return to the gold standard. PolitiFact found only a regional poll.
"Relax, dude," began the reply from Jesse Benton, Paul's campaign manager.
Later, state Rep. Lois Kolkhorst, R-Brenham, expressed annoyance with our judgment that she be held responsible for echoing what we found to be an incomplete, albeit much-quoted news account. Kolkhorst, saying she majored in journalism in college, told us she would tell House freshmen not to say anything for fear of being PolitiFacted.
Because of inquiries like ours, Kolkhorst added, "it is now our job to research whatever the media puts out. You're criminalizing journalism."
The Pulitzer Prize-winning PolitiFact project — founded nationally in 2007 by the Times and replicated since our start in nine other states — isn't about pleasing political figures, or anybody else. Steve Murdock, the former Texas state demographer, once kiddingly answered our phone call by saying: "Is your job to make every crackpot in Texas happy?"
Obviously not. It is to hold public figures accountable for what they say and to help the public decide what to believe.
Former Austin City Council member and 2012 mayoral candidate Brigid Shea conceded that she hadn't dug into a subject as deeply as our reporter might have wished. "Honestly," Shea said, "I don't have the time to do all this original research."
We do take time for research. In almost all instances, we start by seeking the basis of the specific claim that drew our attention. Then we hunt independent verification and, often, engage in additional exchanges with the person or group that made the claim. It's often educational at both ends.
Moreover, political fact-checking thrives because it serves readers.
In fact it's our sharp-eyed readers who, in dozens of instances, have pointed us in the direction of a questionable claim.
Thanks to our readers, for instance, we know the state's mandated tests do not absorb 45 days out of each school year; that while Congress holds sway over immigration laws, Obama had the authority to halt the deportation of certain illegal immigrants; that the Texas Department of Agriculture continues to inspect eggs in grocery stores.
Daniel Rodriguez of Seguin even urged us to check his own claim — that no city roughly Austin's size or smaller was broken into as many congressional districts. It was Mostly True. Only Fort Worth, with five House districts, came close to experiencing the slice-up of the Texas capital, spread among six districts as of mid-2012.
Proponents might say that gave Austin six voices in the U.S. House, rather than the previous four. It also made two elected officials that much more likely to face the Truth-O-Meter.