UPDATED: Government shutdown shuttered House's "official" laundry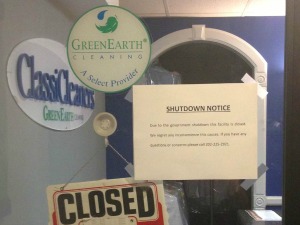 U.S. Rep. Roger Williams hopes for budget cuts and opposed any bump up in the federal debt ceiling. But that doesn't mean he didn't feel the partial shutdown of the federal government.
The first-term Austin Republican told the Austin American-Statesman's Jonathan Tilove that he was running low on shirts because the congressional laundry was closed due to the federal shutdown that began Oct. 1. Another House member, Lloyd Doggett, D-Austin, claimed he didn't know there was such a laundry.
We checked Williams' laundry-shuttered claim, which came out True. Wring out the results to the right.
Update: The cleaners at issue was reopened the morning of Oct. 17. We checked. No members of Congress had fetched shirts as of about 8:30 a.m. Central time.