Ted Cruz, Dan Patrick, Ryan Sitton say 1,000 people a day move to Texas -- but hundreds leave too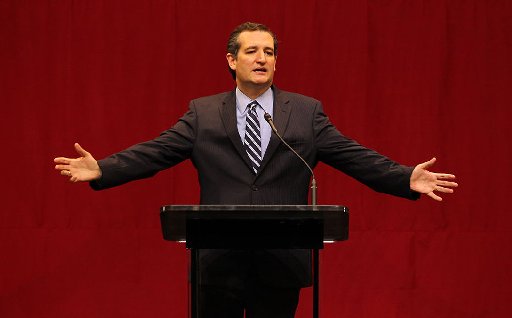 As Republicans celebrated across-the-board wins of statewide races, several speakers crowed that Texas keeps growing.
Addressing the happy crowd at an Austin gathering, Railroad Commissioner-elect Ryan Sitton and U.S. Sen. Ted Cruz each said Tuesday night that 1,000 people a day are coming to the state. Meantime, Lt. Gov.-elect Dan Patrick aired the figure at a Houston party.
The Texas Truth-O-Meter has found credence to the 1,000-a-day tally, but it also conveys an incomplete impression:
In January 2010, we rated Mostly True Gov. Rick Perry's claim that over 1,000 people came to the state each day. According to the U.S. Census Bureau, an average 635 people came to Texas each day between 2008 and 2009, while Internal Revenue Service data showed 1,353 people switched their residence to Texas from 2007 to 2008.
We dug into a similar claim in January 2014, finding government data showed more than 1,000 people had moved to Texas daily between 2012 and 2013.
Later, a June 2014 check involving the same figure stressed the figure wasn't an accurate measure of population growth because it didn't take into account migration out of Texas. At the time, the Texas state demographer, Lloyd Potter, said that if the number of people leaving the state was subtracted from the number entering, net daily immigration between 2012 and 2013 was approximately 487.
After Cruz, Sitton and Patrick ventured the 1,000-a-day figure, we inquired into any new population estimates since our last dip into this. By email, U.S. Census Bureau spokesman Robert Bernstein said updated estimates won't be available until later.