Dan Patrick touts fact check of study tied to Texas bathroom bill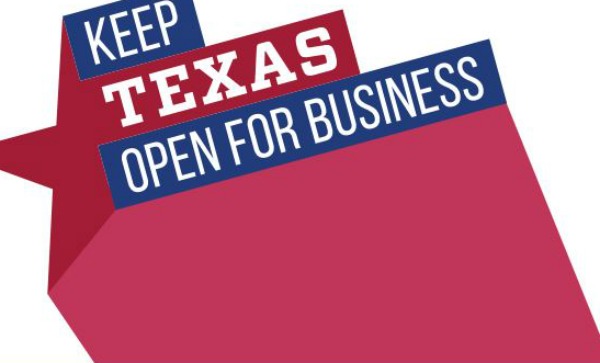 Get all our fact checks first by following us on Twitter.
Texas Lt. Gov. Dan Patrick this week called reporters together to tout our finding Mostly False a widely-cited study suggesting up to $8.5 billion in economic losses statewide if lawmakers adopt discriminatory legislation such as the so-called bathroom measure championed by Patrick and openly supported by most Texas Senate Republicans.
Patrick, whose accuracy we've rated a couple dozen times over the years, opened his presser saying: "Over the weekend, you may have noticed, there was a report out" critical of the study commissioned by the Texas Association of Business. He didn't say at his event off the Texas Senate floor that PolitiFact Texas put out the fact check.
Here's our rundown of how news organizations covered Patrick's comments about the fact check. Let us know if we missed one?
--Reporter Peggy Fikac of the San Antonio Express-News wrote: "Patrick expressed hope that the PolitiFact Texas rating could help boost support for the" Texas "bill, which would require that restrooms, dressing rooms and locker rooms in government buildings, schools and universities be designated for use by people according to their 'biological sex.'" Her story noted too that our assessment of TAB's study "expressly didn't rule out negative economic effects from the" Texas "proposal." Also noted: A dozen Texas House Republicans sent a letter Monday mentioning the fact check and asking the association to retract the study. (See the letter here and an account of the letter from the Houston Chronicle's Bobby Cervantes here).
--Chuck Lindell of the Austin American-Statesman quoted Patrick maintaining the fact check had defanged the prospect of a Texas law causing economic harm. "There is no evidence whatsoever that passage of Senate Bill 6 will have any economic impact on Texas," Patrick said. "They've lost their argument. It's gone." Lindell contrastingly quoted Chris Wallace, TAB's president, saying: "There's going to be an economic impact, it's just a matter of how much. No matter what that number is, it's not worth it to the state."
--Alexa Ura in the Texas Tribune wrote that our fact check, posted Friday, found flaws in the study of predicted and actual effects of acts in three other states but did not rule out any impact in Texas. Still, Ura wrote, "Patrick insisted that PolitiFact's analysis undermined the 'bogus' report." Ura quoted Patrick saying: "Fearmongering is what that report was about. There is no evidence whatsoever that the passage of Senate Bill 6 will have any economic impact in Texas." Ura also noted Patrick reminding reporters that Sunday's Super Bowl in Houston had occurred in the city even after Houston voters rejected a nondiscrimination ordinance at the polls that would have extended protections to LGBT residents.
--Cervantes wrote in a Chronicle news story that Patrick was elated to publicize our fact check of the TAB study. That story also noted, though, that SB 6 has yet to be scheduled for a Senate committee hearing, a next step for legislation to advance. Notably too, Cervantes wrote, Patrick and the TAB each indicated continued communication about other legislative issues.
--For Texas Monthly, R.G. Ratcliffe took note of Patrick telling reporters at what turned out to be the two-question press conference: "I hope all the media sources who printed that bogus TAB report will at least do a story now that TAB report has been shown not to be valid." Ratcliffe further quoted Patrick saying: "I hope all of you who took that report on face value as issued by the Texas Association of Business…I hope you will report that it has been totally discredited."
TM's news blog post also noted the association's fresh press release stating that while the fact check took issue with figures in the study, it also quoted experts saying a Texas law would likely affect the state's economy.
The business association's release, issued about an hour before Patrick and state Sen. Lois Kolkhorst spoke to reporters about their hopes for SB 6, suggested the NCAA this weekend let it be know that if North Carolina lawmakers don't repeal its law restricting bathroom access for transgender people, "the state could lose $250 million in NCAA events." A PolitiFact North Carolina fact check previously found that state's law restricting transgender bathroom choices to date costing the state about $200 million in revenue
The loss of future NCAA events looks like a dire prospect for the Tarheel State, though not yet a certainty: TM's blog post includes a web link to a Reuters news story quoting Scott Dupree, executive director of the Greater Raleigh Sports Alliance, saying North Carolina could lose NCAA championship events for six years due to the bathroom law. But the story makes clear that Dupree's judgment ties to more than 100 NCAA events sought by North Carolina communities which all have yet to be awarded to any state by the major college sports governing body. The NCAA told Reuters it expects to announce its site selections for upcoming seasons in April.
Dupree wrote: "Our window to act is closing rapidly." North Carolina's Republican-controlled legislature advanced HB 2 into law in March. A December repeal bid failed during a one-day special legislative session.
Get all our fact checks first by following us on Twitter and Facebook. Write us here.