Jason Isaac makes Mostly False claim that abortion is the leading killer of black Americans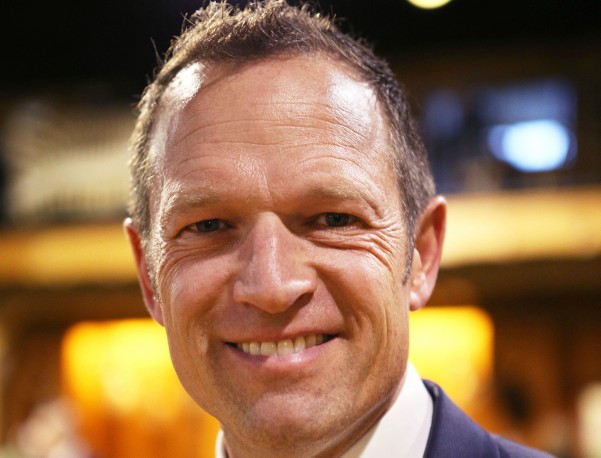 A candidate seeking the Republican nomination to succeed Lamar Smith of San Antonio in the U.S. House says more black Americans die from abortion than any other cause.
We wondered about that.
State Rep. Jason Isaac of Dripping Springs, asked what policies he'd pursue to address safety and inequalities facing women and people of color, opened his reply: "I will work to end abortion, which is the leading cause of death for black Americans and kills as many as 1,000 black children every day." That question and Isaac's full reply appear in a voters guide published before the March 2018 party primaries by the League of Women Voters of Texas and League of Women Voters Austin Area.
Katie Tahuahua of Isaac's campaign, asked the basis of Isaac's claim about black deaths, responded by email that according to the Centers for Disease Control and Prevention, heart disease caused the deaths of the most U.S. black residents in 2015 (75,249). She noted that the year before, according to CDC figures representing data from 47 states, over 200,000 "black babies were aborted." Upshot: "This is far more than the leading reported cause of death for black Americans," Tahuahua wrote.
We'll unpack those figures. But it's worth noting for starters that Isaac's characterization of abortions as killing babies is disputed.
Abortion rights advocates, noting the Supreme Court legalized abortion in every state in 1973, typically refer to unborn fetuses. Also, the CDC doesn't say abortions kill babies; it defines a "legal induced abortion" as "an intervention performed by a licensed clinician (e.g., a physician, nurse-midwife, nurse practitioner, or physician assistant) that is intended to terminate an ongoing pregnancy." In addition, an unknown share of aborted pregnancies wouldn't have resulted in live children, due to the natural risk of miscarriages and stillbirths.
Causes of death
We confirmed from a CDC table pointed out by Tahuahua that heart disease killed the most black residents (75,249) in 2015 and also was the leading cause of death for all Americans. Lesser causes of death for black Americans included cancer, stroke and diabetes, the table indicates. The table doesn't list abortion as a cause.
Our own search of CDC-posted statistics led us to a table stating that nationally in 2015, 6,907 black infants died. Among the table's 15 listed leading causes of death, disorders related to short gestation and birth weight accounted for the most deaths, 1,513, nearly 22 percent of the total. The table lists congenital malformations, deformations and chromosomal abnormalities as the second most-prevalent cause, accounting for 930 deaths, nearly 14 percent of the total. The table doesn't list abortion as a cause.
Abortions by ethnicity
Tahuahua said Isaac got to his declaration of more than 1,000 black child deaths a day because the CDC "reports that 35% of aborted babies are black."
For our part, we confirmed that the CDC says that in 2014, there were 652,639 legal induced abortions nationally. Apply the 35 percent figure offered by Isaac and it looks like black women obtained 228,423 abortions for a rate of 626 a day.
Then again, Tahuahua noted, the Guttmacher Institute, a nonprofit that promotes reproductive health and abortion rights, separately estimated 926,200 U.S. abortions in 2014 which, if you apply Isaac's methodology, signals that black women obtained 324,170 abortions for a rate of 888 a day.
The Guttmacher count of abortions appears in a January 2018 institute "Fact Sheet" that also says that white patients accounted for 39 percent of U.S. abortion procedures in 2014, blacks for 28 percent, Hispanics for 25 percent and patients of other races and ethnicities for 9 percent, according to an institute survey of abortion patients.
Applying the institute's 28 percent figure to the institute's abortion count suggests that black women obtained 259,336 abortions for a rate of 711 a day.
The institute's May 2016 recap of its survey results also walks through the proportion of abortion patients in given subgroups (e.g., a particular age-group) relative to the proportion of all U.S. women aged 15–44 who are in that same subgroup--what the authors call an "abortion index." By this metric, the recap says, white "women were slightly underrepresented among abortion patients in 2014, having an abortion index of 0.7, while black women were substantially overrepresented, with a relative abortion rate of 1.9. Hispanic women were slightly overrepresented among abortion patients in 2014 (1.2)."
Institute: Black women experience higher rates of unintended pregnancy
The institute's Rebecca Wind, responding to our query about Isaac's claim, said by email that higher abortion rates among black women reflect higher rates of unintended pregnancy.
A 2008 institute paper by Susan A. Cohen states: "These higher unintended pregnancy rates reflect the particular difficulties that many women in minority communities face in accessing high-quality contraceptive services and in using their chosen method of birth control consistently and effectively over long periods of time."
As of 2004, Cohen wrote, about one-third of abortions were obtained by white women with 37 percent obtained by black women. Overall, she wrote, "black women are three times as likely as white women to experience an unintended pregnancy; Hispanic women are twice as likely. Because black women experience so many more unintended pregnancies than any other group—sharply disproportionate to their numbers in the general population—they are more likely to seek out and obtain abortion services than any other group," Cohen wrote. "In addition, because black women as a group want the same number of children as white women, but have so many more unintended pregnancies, they are more likely than white women to terminate an unintended pregnancy by abortion to avoid an unwanted birth," Cohen wrote.
We circled back to Isaac about our findings. He replied by email: "You're correct that the CDC identifies heart disease as the #1 cause of death for black Americans; however, were abortion considered a cause of death, it would be the #1 cause by far."
Our ruling
Isaac told the voters guide that abortion is "the leading cause of death for black Americans and kills as many as 1,000 black children every day."
Opinions about this claim likely divide over Isaac's definition of a fetus as a child--and by Isaac's reasoning, we find this claim has an element of truth in that black women in 2014 accounted for about 711 U.S. abortions a day.
In fact, however, heart disease was the leading cause of death for black and other Americans in 2015, according to the Centers for Disease Control and Prevention. The agency didn't list the abortion procedure among causes of death.
We rate this claim Mostly False.
---
MOSTLY FALSE – The statement contains an element of truth but ignores critical facts that would give a different impression. Click here for more on the six PolitiFact ratings and how we select facts to check.