Has government added jobs, or lost them?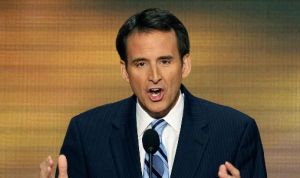 Lately, Republicans have aggressively promoted the point that government workers haven't felt the same pain as private-sector workers during the recession. In a Dec. 13, 2010, op-ed in the Wall Street Journal, outgoing Minnesota Gov. Tim Pawlenty -- a potential contender in the 2012 Republican presidential primary -- wrote a column that blasted public-employee unions.

"The majority of union members today no longer work in construction, manufacturing or 'strong back' jobs," Pawlenty wrote. "They work for government, which, thanks to President Obama, has become the only booming 'industry' left in our economy. Since January 2008, the private sector has lost nearly 8 million jobs while local, state and federal governments added 590,000."

We checked his facts and found he was way off with his numbers. See our Truth-O-Meter item here.