Glenn Beck gets it right on public support for Arizona immigration law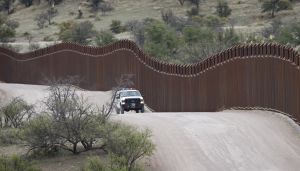 The talk show host Glenn Beck skewered the Obama administration for its opposition to a new immigration law in Arizona. The law makes it a crime to stay in the country illegally, requires all aliens to carry immigration paperwork, and sanctions employers who knowingly hire illegal workers.
Obama is out of step with the American public, Beck said, adding, "Sixty-four percent of Americans support the Arizona immigration law."
We looked into the polls and found that while 64 percent was one of the highest numbers, other polls showed majorities supporting the Arizona law. We rated Beck's statement Mostly True. Read our complete report to see the other poll numbers and how we came to our ruling.
Our fact-check provoked a torrent of comments on our Facebook page. You can see what our readers had to say there. (And don't forget to "like" us!)