Deciphering the Stupak executive order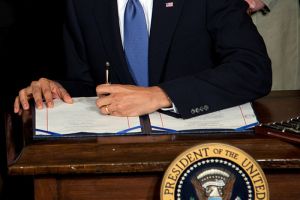 President Barack Obama signed health care legislation into law on Tuesday. Congress passed the legislation with the help of antiabortion Democrats like Rep. Bart Stupak of Michigan.
Obama won Stupak's vote by agreeing to sign an executive order on abortion; the White House even released text of the proposed order before the vote.
We examined Stupak's statement, "There will be no public funding for abortion in this legislation." We rated it True. Read our complete report to find out what the executive order does and doesn't do. The White House said Obama will sign the order on Wednesday.