The (false) talking point that simply won't die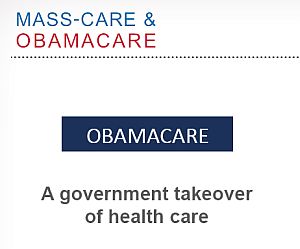 Talk about message discipline. Some talking points keep getting recycled, even when they're not true.

Such is the case with the claim by many Republicans that the new health care law is "a government takeover of health care." PolitiFact has repeatedly rated that False or Pants on Fire and selected it as our 2010 Lie of the Year. But the line still gets repeated, most recently by likely presidential candidate Mitt Romney.
Romney used the line during a speech in Ann Arbor, Mich., in which he sought to explain the difference between his Massachusetts health plan and the one passed by Congress last year. Read our Truth-O-Meter item for a full analysis.