Is the U.S. letting terrorists slip through its fingers?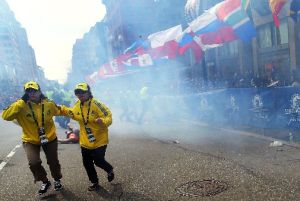 Is there a pattern of the U.S government looking into potential terrorists, finding nothing incriminating, and then discovering -- too late -- that they were terrorists after all?
U.S. Rep. Peter King, R-N.Y., suggests that there is. In a April 22, 2013, interview on MSNBC, King -- a senior Republican on the House Homeland Security Committee and the House Intelligence Committee -- said that the Boston Marathon bombing earlier this month represents the fifth case in which U.S. government officials examined individuals potentially involved in terrorism "and felt they were no threat and they went on to carry out terrorist murders."
We found four prior examples that broadly fit the pattern, though in some cases the U.S. didn't go so far as to clear the individuals they questioned. We rated the claim Mostly True.