PunditFact fact-checks Bill O'Reilly on Nelson Mandela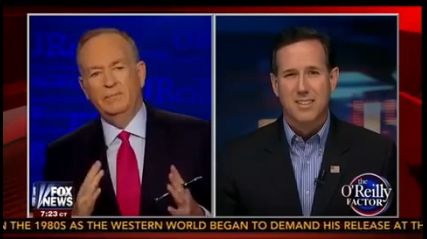 Fox News pundit Bill O'Reilly caught the attention of our partners at PunditFact when discussing the death of Nelson Mandela.
O'Reilly said, "Nelson Mandela -- I spent some time in South Africa. He was a communist, this man. He was a communist. All right? But he was a great man. What he did for his people was stunning -- the sacrifices that he made. He could have repudiated and got out of that prison. He wouldn't do it. He was a great man. But he was a communist."
PunditFact checked with seven scholars of Mandela and 20th century South African history, and most agreed that Mandela was -- at least for a while -- a member of the Communist Party. However, they added that the label obscures a lot of complexity about Mandela's thoughts and beliefs. PunditFact rated O'Reilly's statement Mostly True; read the full fact-check to find out the rest of the story.