Unpacking court packing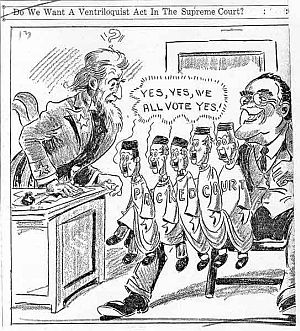 Several Republican senators, including Minority Leader Mitch McConnell, Mike Lee of Utah, and Chuck Grassley of Iowa have accused President Barack Obama of trying to "pack" the D.C. Circuit Court of Appeals.
Grassley used a variation of the word "pack" no fewer than six times in a May 16 hearing and repeated the charge in a news release about Obama's recent nominees to the court: "It's hard to imagine the rationale for nominating three judges at once for this court given the many vacant emergency seats across the country, unless your goal is to pack the court to advance a certain policy agenda."
We looked at the historical record and concluded Obama's actions don't match historical definitions of court-packing. We rated the claim False; read our full report for details.