Auditing the latest claims about the IRS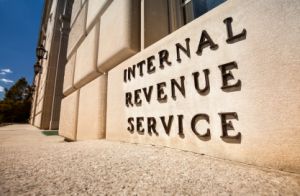 This week's House Ways and Means hearing on Internal Revenue Service targeting of tea party groups brought out a couple of points that have been used to blunt criticism of the tax agency. One is that poorly written rules invite mistakes because IRS staff don't work within clear limits. The other is that a flood of applications for tax-exempt status led overworked staff to use shortcuts that they shouldn't.
The hearing produced two factchecks. We summarize them below; you can get the details by clicking the links.
Rep. Jim McDermott, D-Wash., picked up the first theme, suggesting that the singling out of political groups was similar to what has happened in the past. "It was wrong," McDermott said. "But let's not get lost. During the Bush administration liberal groups were targeted."
Our research found that starting in 2004 the IRS went after a few liberal organizations such as the NAACP, Greenpeace and a progressive church in California. But while politics might well have been involved, the IRS was questioning the activities of the organizations, not their political outlook. In contrast, the recent controversy involves systemic practices at the IRS based on an organization's name or policy position, and those practices touched hundreds of groups, not just a handful. We rated McDermott's statement Mostly False.
In the same hearing, Rep. Tim Griffin, R-Ark., took issue with the excuse that a rush of applications swamped the IRS staff. Griffin said "There was no surge in 501(c)(4) applications in 2010." An inspector general's report backs Griffin up. The IRS first used words like tea party, patriots, and 9/12 to pick out applications in early March 2010. In all of 2010, the number of applications was slightly less than the year before. It wasn't until 2011 and 2012 that the workload doubled. We rated the statement True.