Shutdown myths find home on social media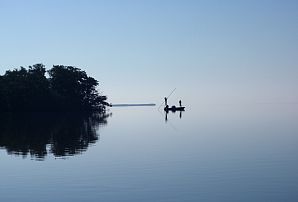 The shutdown has been going on for a week now, and the claims in social media are starting to get a little extreme. We recently looked at two statements floating around the Twitterverse:
• The Obama administration shut down the Amber Alert program because of the government shutdown. Our fact-check looked at how the Amber Alert program actually works: It's a state-based program, and two Amber Alerts were issued while the government was in shutdown. We rated the claim False.
• The Obama administration shut down the ocean. This far-reaching claim is based on closures at the national parks. Officials have restricted access to Florida Bay, a body of water that's part of a national park. But a bay is a bazillion gallons short of the whole ocean. We rated the statement False.