Fact-checking health care: a year-end report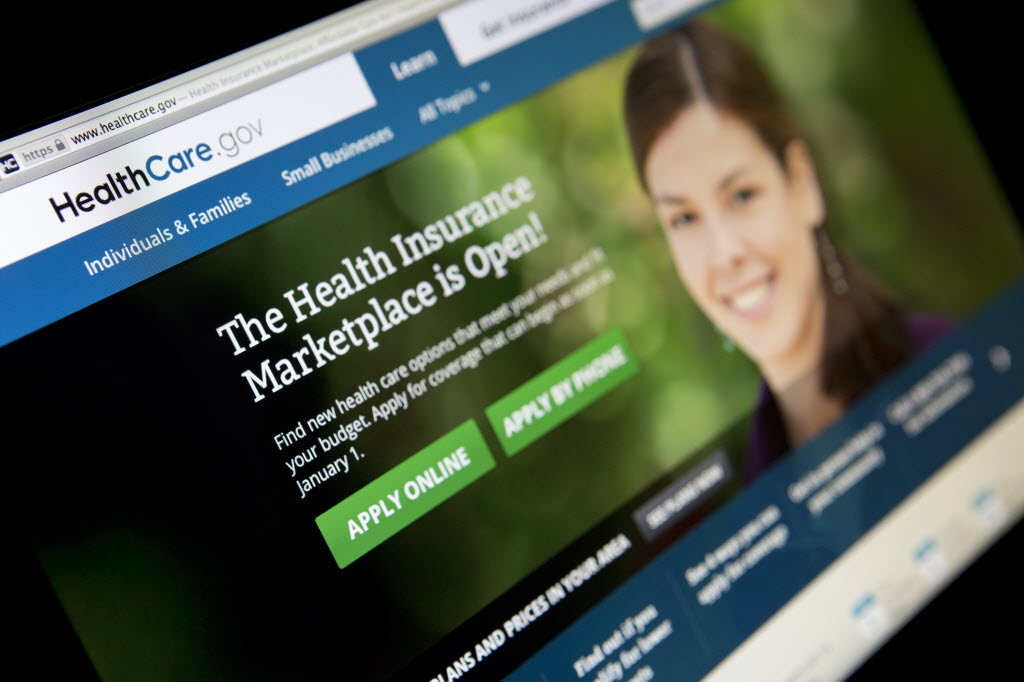 The rocky launch of healthcare.gov and the continuing rollout of Obamacare dominated our fact-checking of health care in 2013.
One of the key points of contention came when people in the individual market started getting cancellation letters, telling them they would have to switch plans. Those letters were at odds with President Barack Obama's campaign promise from previous years that people who liked their insurance could keep their plans. (We awarded his old line our Lie of the Year for 2013.)
In the weeks after the letters went out, Obama tried to backtrack, making the following claim on Nov. 4: "Now, if you have or had one of these plans before the Affordable Care Act came into law and you really liked that plan, what we said was you can keep it if it hasn't changed since the law passed."
We found many instances, though, where Obama or his team made no such caveat. We rated his claim Pants on Fire.
One of Obama's top advisers took to Twitter to defend the administration. "FACT: Nothing in #Obamacare forces people out of their health plans. No change is required unless insurance companies change existing plans," Valerie Jarrett said on Oct. 28.
That wasn't true, though. The law put significant restrictions on insurers so that they would be forced to shut down plans if they tried to change them. We rated Jarrett's statement False.
Obama's former adviser, David Axelrod, fared a bit better on our Truth-O-Meter with a different statement. He said, "The vast majority of people in this country are keeping their (health insurance) plan." That was generally on target, though experts told us it was difficult to pinpoint exactly how many people would get to keep their plans. We rated his statement Mostly True.
Opponents of Obamacare seized on these same events, but at times they overreached with their rhetoric. U.S. Sen. Marco Rubio, R-Fla., for example, claimed that Floridians would be uninsured because of the cancellations and the malfunctioning healthcare.gov site.
"On this very day in Florida, it was announced that 300,000 people are going to lose their individual coverage because of Obamacare. Now those people next year, they don't have health insurance," Rubio said on Oct. 22.
Actually, the letters said the consumers would have "continuous" health care coverage, assigning them to another plan or giving the option to contact Florida Blue. That means they had real options to buy new insurance. We rated Rubio's statement Mostly False.
Conservative talk radio host Glenn Beck went even farther, saying on Nov. 4 that Obama "knew half of the population of the United States would lose their health insurance." Beck's claim was wrong, though: Nowhere near that many people are being forced to switch plans, and switching plans is hardly the same as losing insurance. We rated his claim Pants on Fire.
Other claims from elected officials
Earlier in the year, Rubio attacked the law by claiming that people who "have a doctor they've been seeing for the last 15 or 20 years, they won't be able to keep going to that doctor." Actually, we found the law did not create new interference with doctor-patient relationships. Even before the law passed, patients could lose access to their doctors when their insurance policies changed. We rated this claim Mostly False.
Rubio also claimed that the health care law was killing jobs, saying "75 percent of small businesses now say they are going to be forced to either fire workers or cut their hours." That was actually a dramatic misreading of a study that found less than 10 percent said they might make that choice. We rated his statement Pants on Fire.
Another Republican senator, Ted Cruz of Texas, repeatedly claimed that members of Congress were exempt from the health care law. On Aug. 10, Cruz said in a speech that "President Obama just granted all of Congress an exception" to the law.
But Congress is not exempt from Obamacare. Like everyone else, lawmakers are required to have health insurance. They're also required to buy insurance through the marketplaces and were forced out of the health insurance plans for federal employees. Most Americans who already get insurance through work are left alone under the law; members of Congress have insurance through work but are treated differently in this regard. Recently, a rule was added so that lawmakers could keep the traditional employer contribution to their coverage. But they weren't exempt from requirements that other Americans face. We rated this claim False.
U.S. Rep. Michele Bachmann, R-Minn., said in May that the Internal Revenue Service is going to be "in charge" of "a huge national database" on health care that will include Americans' "personal, intimate, most close-to-the-vest-secrets."
The Internal Revenue Service does have a role to play as part of the health care law, but it's not the role suggested here. If you buy insurance on the marketplace and you get a subsidy, officials will check tax records to make sure you qualify. That communication with the IRS happens via a data hub that's also connected to the U.S. Department of Health and Human Services. It's important to note, though, that the hub isn't a database. The IRS isn't running it. And it doesn't include "intimate" health data. The hub is for signing up for health insurance, not for storing medical records. We rated the claim Pants on Fire.
Pants on Fire claims from pundits and the Internet
Finally, we found many claims from pundits and the Internet that were ridiculously wrong.
• Ann Coulter, a conservative author and pundit, said in a column that no doctors who went to an American medical school will be accepting Obamacare. We found no basis for this claim in the law or in news reports. And while there are certainly concerns in the health care industry surrounding doctors not accepting Medicaid patients, it had nothing to do with where they earn their degrees. We rated her statement Pants on Fire.
• A chain email said that the word "dhimmitude" is on page 107 of the health care law, and it means Muslims will be exempt. Actually, the health care law does not include the word "dhimmitude" (a word that seems to refer to non-Muslims under Muslim rule). Also, the health care law doesn't exempt Muslims. There is a "religious conscience exemption,'' but it applies to groups that disavow all forms of insurance. Muslim groups have supported the Affordable Care Act. We rated the chain email's claim Pants on Fire.
• Another chain email claimed that common sporting goods equipment -- fishing rods, outboard motors, tackle boxes -- will be taxed at 2.3 percent under Obamacare. This chain email seems to stem from a mistake made at Cabela's, a Nebraska-based retail store that sells sporting goods. At the beginning of 2013, Cabela's accidentally taxed its sales and labeled it a medical excise tax. But that move was in error, and the company quickly reversed itself the same day. As for the chain email, we rated its claim Pants on Fire!
• Betsy McCaughey, former lieutenant governor of New York, wrote an op-ed for the New York Post in September in which she claimed the law pressures doctors into asking about people's sex lives and recording those answers in electronic health records. Actually, it was the economic stimulus that created incentives for doctors to move to electronic health records. But none of the criteria require questions about people's sex lives. Instead, doctors are asked to record standard diagnostic criteria like vital signs, diagnoses and medications. Privacy advocates do have concerns about electronic health records, but it's not about people getting asked embarrassing questions about their sex lives. Pants on Fire.
• Bloggers claimed in August that an Obamacare provision will allow "forced home inspections" by government agents. What got people concerned about this one is an optional home health care program that sends nurses on house calls to the homes of pregnant, poor women. The idea is that the nurses will check on the moms and offer prenatal advice in a comfortable environment. But the program is not mandatory and certainly not "forced." We rated this claim Pants on Fire.