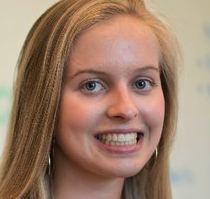 Julianna Rennie
Julianna Rennie is a sophomore at Duke University studying journalism and public policy. She covers local government for The 9th Street Journal. Her work can also be found in The Chronicle, The Charlotte Observer and Columbia Journalism Review.
The latest Truth-O-Meter items from Julianna Rennie
Recent stories from Julianna Rennie
Democratic candidate Marianne Williamson says she's running for president to heal the country's soul.
White House Press Secretary Sarah Huckabee Sanders told special counsel Robert Mueller's team that she gave false information during a press briefing. Now, some are calling for her removal.
We don't know what Mueller's team found and why he decided it fell short of a tacit or express agreement between the Trump campaign and the Russian government. With that in mind, we wanted to review what Democrats said before Barr's memo came out.