Donald Trump exaggerates how much coal in U.S. has been phased out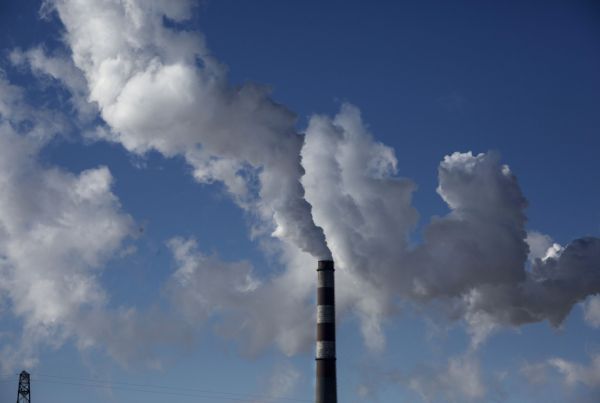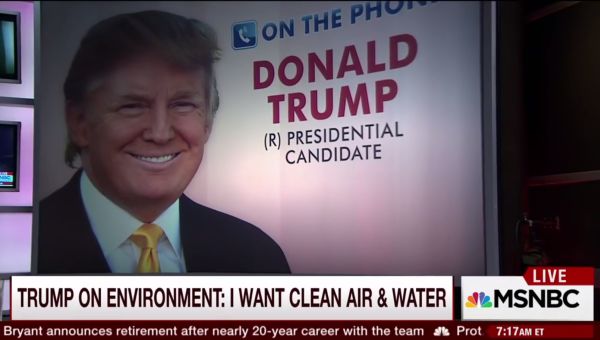 Morning Joe host Joe Scarborough broke from questions about Muslims and immigration recently to ask Republican presidential candidate Donald Trump about another issue: what he would do about climate change.
Trump initially responded by saying he wanted clean air and water. When Richard Haass, Council on Foreign Relations president and a panelist on the show, noted those are environmental concerns not directly related to climate change, Trump went on to tout the "many" environmental awards his company had won for building projects.
After more prodding, Trump said,"Remember this. We're practically not allowed to use coal any more. What do we do with our coal? We ship it to China and they spew it in the air."
A reader asked us to check whether this was accurate, so we took a closer look at Trump's full statement.
Trump's campaign did not reply to an inquiry for this article.
"We're practically not allowed to use coal any more."
There's a grain of truth here, but it's buried under significant exaggeration.
In August 2015, as we've noted, the Obama administration announced Clean Power Plan regulations that would require power plants to reduce carbon emissions, from 2005 levels, by 32 percent by 2030.
Advocates say the reduction would help ease global warming along with cutting emissions that create soot and smog. But the regulatory effort has alarmed the coal industry and its allies in Congress.
"This administration's regulatory assault on coal has had the intention — and increasingly the practical effect — of taking coal out of the market," said Luke Popovich, a spokesman for the National Mining Association. (The plan continues to be challenged in court.)
Several factors — tighter government regulations, yes, but also lower natural gas prices, and changing consumer and industry preferences — have combined to reduce the amount of coal used for electricity generation by about one-sixth since 2008.
But contrary to what Trump asserted, Popovich said, "coal is not going away."
The U.S. electric power sector consumed 858.3 million tons of coal in 2013, the most recent full year for which Energy Information Administration data is available. It was a little over 1 billion tons in 2008, the last year before the most recent recession.
Despite the decline, coal remains the single-most common source for electricity generation in the United States.
In 2014, coal accounted for 39 percent of electricity generation, followed by natural gas at 27 percent, nuclear at 19 percent, hydropower at 6 percent, and other renewable sources at 7 percent.
In its most recent future projection, the Energy Information Administration predicted that coal would maintain its top spot for electricity generation. Under the most basic economic parameters, coal would decline in future years due in large part to the retirement of aging coal-fired plants but would still account for 34 percent of energy generation in 2040. The enactment of policies that put coal at a disadvantage could drop that percentage further by 2040.
Beyond electricity generation, 43.3 million tons of coal were used for other industrial purposes in the United States in 2013, and 2 million tons were allocated to commercial and institutional uses.
In other words, coal usage may be slipping, but it's still in wide use around the country and will continue to be a major source of energy for the next quarter century.
"We ship (coal) to China and they spew it in the air."
China is a major world user of coal, and scientists say its emissions are a major factor in climate change.
But very little of the coal produced in the United States goes to China, so any change in United States trade policy would have little effect on China's coal usage.
According to the Energy Information Administration, the U.S. exported 1.8 million tons of coal to China in 2014. That's less than 2 percent of all U.S. coal exports for that year, which totaled 97.3 million tons to all countries combined. By comparison, the United Kingdom imports more than five times as much U.S. coal as China does. Germany imports more than twice as much U.S. coal as China does, and the Netherlands imports about seven times as much.
U.S. coal exports don't account for much of what China uses, either.
While U.S. coal has been gaining market share in Asia in recent years, the Energy Information Administration reported, it comprised less than 4 percent of Asia's coal imports in 2012, and less than 1 percent of total coal consumed by the four biggest Asian importers, which are China, Japan, India and South Korea. And since that figure is for all four countries combined, China's share is just a fraction of that.
The major foreign coal suppliers to China include Australia and Indonesia, Popovich said. The United States' exports to China are "very small," he said.
Our ruling
Trump said, "We're practically not allowed to use coal any more. What do we do with our coal? We ship it to China and they spew it in the air."
He has a point that the Obama administration has worked to reduce the amount of carbon emissions from U.S. sources, including placing additional burdens on power plants that burn coal. But Trump's language vastly overstates his case.
Despite recent declines in coal usage, electric companies in the United States still burned more than 850 million tons of coal in 2014, making it easily the most common energy source for electricity generation. Trump's point about the U.S. shipping coal to China is even less accurate. U.S. coal exports to China comprise only a tiny fraction of all U.S. coal exports, and U.S. coal accounts for just a tiny fraction of all of the coal that China imports.
The statement contains an element of truth but ignores critical facts that would give a different impression, so we rate it Mostly False.