Jeb Bush says Estonians can file their taxes in five minutes. Really?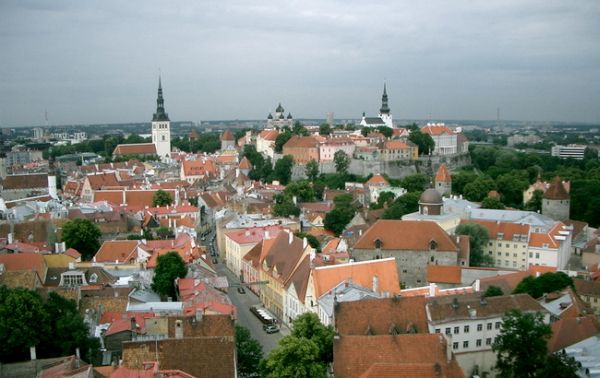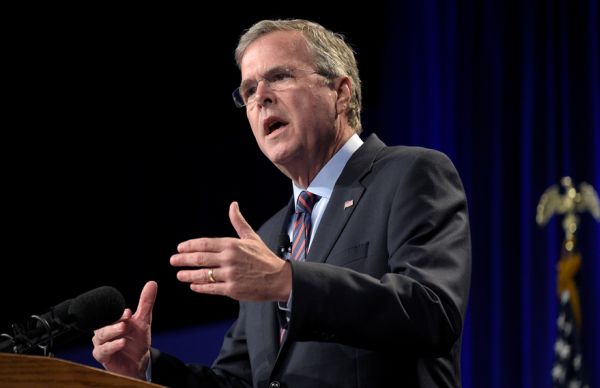 One of the more unusual claims to come up at the recent economic summit in Orlando was this one from former Florida Gov. Jeb Bush: "You can fill out your tax return in Estonia online in five minutes."
Now, we knew that 1988 Democratic presidential candidate Michael Dukakis supposedly read books on Swedish land use planning for fun, but does Bush really spend his time studying up on tax administration policies in Estonia, a Baltic nation with roughly 1.3 million people?
More importantly -- five minutes? Really?
With tax compliance in the United States estimated to cost upwards of $107 billion in 2005, we knew we had to take a closer look.
We started by asking aides to Bush -- who is preparing to officially announce his candidacy on June 15 -- for supporting evidence. They sent us links to two articles. In 2012, the website Business Insider called Estonia's tax system "scarily efficient," noting that "the process takes an average of five minutes." The following year, The Economist agreed, reporting that "filing an annual tax return online, as 95% of Estonians do, takes about five minutes."
We decided to go a step further and check with actual Estonians. So we contacted four journalists in Estonia who have not only written about economic policy but have filed taxes there themselves.
Here's the kicker: It turns out Bush was over-estimating how long the Estonian system takes.
• "Yes, it is possible to file a tax return in Estonia online in five minutes. And probably even in three to four minutes," said Tarmo Vahter, deputy editor of the weekly newspaper Eesti Ekspress.
• "If you have only one, or maybe two or three, income sources, like a salary from your main job … five minutes may be even too long," said Argo Ideon, the political and business editor at the daily newspaper Postimees AS. "I have probably used just two minutes several times."
• "It took me no more than five minutes," said Sirje Rank, the foreign editor at the business newspaper Äripäev. "Just push the send button. Done."
• "Of course, it depends on the person and on the variety of incomes and the complications, but in general, the tax form may be filled even in one minute," said Kaja Koovit, the head of the business desk at the daily newspaper Eesti Päevaleht. "I can confirm it based on my own experiences."
Okay, okay, so it's an awesome system. But what makes it so good?
It's because Estonian taxpayers are presented with a tax form that is pre-filled with their data. All they have to do is add in any additional factors, make sure it's correct, and press "send."
"We have a simple tax system, a very high level of accessibility to the Internet, easy and secure electronic authentication, highly developed information-technology programs and certain tax laws that help us to gather the data from third parties in order to use it for pre-filling tax returns," said Mailis Peek da Costa Figueira of the Estonian Tax and Customs Board, Estonia's equivalent of the IRS.
Those third parties that submit financial information electronically to the tax and customs board include employers, banks, pension funds, insurance companies, educational institutions, and non-governmental organizations, said Hannes Udde, another specialist with the board.
"Forty percent of taxpayers submitted their return with one click, and it took less than one minute," Udde said. If there is additional data required, such as income from abroad, self-employment income or property sales, "it may take more than five minutes, but it is still very easy and convenient," Udde said.
Once the taxpayer verifies and submits the data, the tax agency double-checks the declared information. If no problems come up, refunds are typically issued within five days. If a possible error emerges, the agency emails the taxpayer for additional information to reconcile the situation, Udde said.
Sounds wonderful -- maybe it's something the United States could benefit from?
Well, as it turns out, President Barack Obama proposed something much like this during his 2008 campaign. Obama said he would direct the IRS to "give taxpayers the option of a pre-filled tax form to verify, sign and return to the IRS or online. This will eliminate the need for Americans to hire expensive tax preparers and to gather information that the federal government already has on file."
But a funny thing happened on the way to enactment: Crickets. PolitiFact rated it a Promise Broken.
Why? According to the Sunlight Foundation, "companies that prepare taxes are throwing millions at Congress to oppose making tax filing easier." The foundation writes that the companies "warn that IRS-prepared returns will cost millions to develop and will result in more filing errors and missed refunds for taxpayers. Grover Norquist, president of Americans for Tax Reform … calls the system 'a money-grab by the government' and points out the conflict of interest that arises from a tax collector like the IRS preparing taxpayers' returns."
If you win the presidency, Gov. Bush, you'll get your chance to make it happen.
Our ruling
Bush said "you can fill out your tax return in Estonia online in five minutes." If anything, Estonian tax filers tell us, it takes even less than that. We rate Bush's claim True.