Barack Obama says health care law has led to 50,000 fewer preventable hospital deaths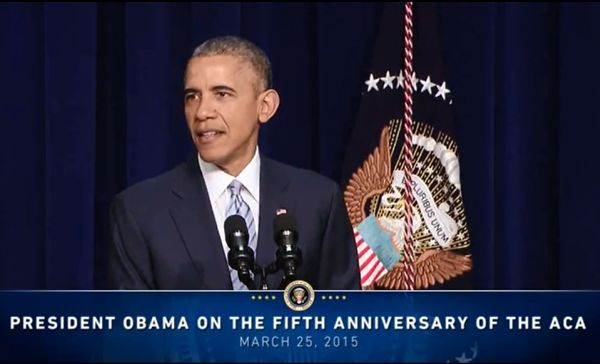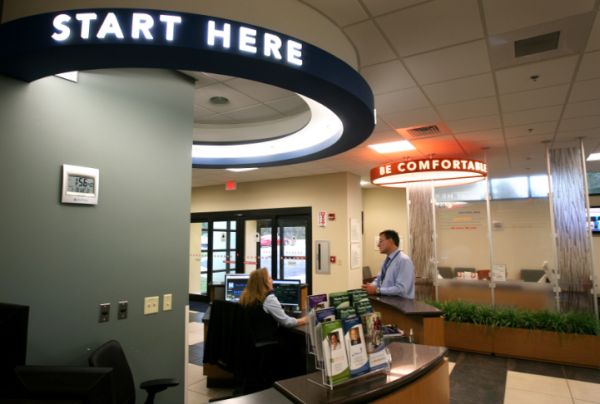 In a recent speech marking the fifth anniversary of the Affordable Care Act, President Barack Obama touted a number of accomplishments he credited to the law.
"The work that we've been able to do is already spurring the kinds of changes that we had hoped for," Obama said. "It's helped reduce hospital readmission rates dramatically. It's a major reason why we've seen 50,000 fewer preventable patient deaths in hospitals."
We hadn't heard the claim about preventable deaths, so we took a closer look.
When we asked the White House for its evidence, they pointed us to a report from the Agency for Healthcare Research and Quality. Prepare yourself for its very wonky title: "Interim Update on 2013 Annual Hospital-Acquired Condition Rate and Estimates of Cost Savings and Deaths Averted From 2010 to 2013."
The agency is a part of the federal Department of Health and Human Services, and its report takes a preliminary look at a program called Partnership for Patients that was created by the health care law. The program aims to get 3,700 hospitals -- along with physicians, nurses, employers, patients, government officials and others -- to work together to cut preventable hospital-acquired conditions by 40 percent between 2010 and 2014 and to reduce hospital readmissions by 20 percent over the same period.
The report found that "approximately 50,000 fewer patients died in the hospital as a result of the reduction in HACs (hospital-acquired conditions), and approximately $12 billion in health care costs were saved from 2010 to 2013." This occurred "during a period of concerted attention by hospitals throughout the country to reduce adverse events," the report said.
Independent experts said the report is credible.
Lucian Leape, an adjunct professor of health policy at Harvard University's T.H. Chan School of Public Health, told PolitiFact, "I think these data are reliable, and the ACA (Affordable Care Act) deserves credit."
Leape, who has been studying preventable hospital deaths since the early 1990s, credited improved data collection and the work of Partnership for Patients, "which has been a serious – and successful – effort to engage hospitals in achieving specific goals, such as reducing infections." He said it's the kind of effort he and others called for a decade and a half ago but "never got before the ACA. Hospitals were improving their safety slowly on their own, and this gave it a big boost. It's the first time we have seen measurable, significant decreases in any of the harms that we cause by treatment failures."
David Nash, dean of the Jefferson School of Population Health in Philadelphia, agreed that the numbers are credible. "This is in part due to a huge amount of work on the part of hospitals," Nash said.
We do see two fairly minor caveats.
• These numbers are estimates. Obviously, it's not possible to literally count the number of deaths prevented in the same way you can count actual deaths. So the authors of the report had to use a complicated set of estimating techniques to come up with the 50,000 figure.
The authors of the report made a point of including some caveats, including that "the estimate of deaths averted is less precise than the estimate of the size of the reduction" in hospital-acquired conditions." The report also notes "uncertainty inherent in our statistical extrapolations" and says that it's "clear" that "tens of thousands of deaths" have been averted, which is less specific than the 50,000 figure Obama focused on.
• Preventable deaths had already begun falling even before the health care law was enacted. Periodically, the Centers for Disease Control and Protection has analyzed data on inpatient hospital deaths, with its most recent analysis covering data through 2010. That analysis found that the number of inpatient hospital deaths (not just preventable ones) decreased from 776,000 in 2000 to 715,000 in 2010 -- a drop of 61,000 over a decade.
In other words, hospital deaths in general were already on a downward slope prior to the health care law's passage; it's just accelerated since then. The authors of the report that Obama cited also hedged a bit on the causes for the decline, writing that "the precise causes of the decline in patient harm are not fully understood."
Our ruling
Obama said the Affordable Care Act is "a major reason why we've seen 50,000 fewer preventable patient deaths in hospitals."
Independent experts said the report Obama was using as evidence represents a credible attempt to quantify recent improvements in preventing hospital-patient deaths, even if the numbers are estimates rather than hard figures. They added that it's reasonable to credit the health care law's Partnership for Patients program with accelerating the gains, even if the improvements were already under way at the time the law was passed.
The statement is accurate but needs clarification, so we rate it Mostly True.