Benghazi Committee Chair: State Dept. hasn't complied with 6-month-old document request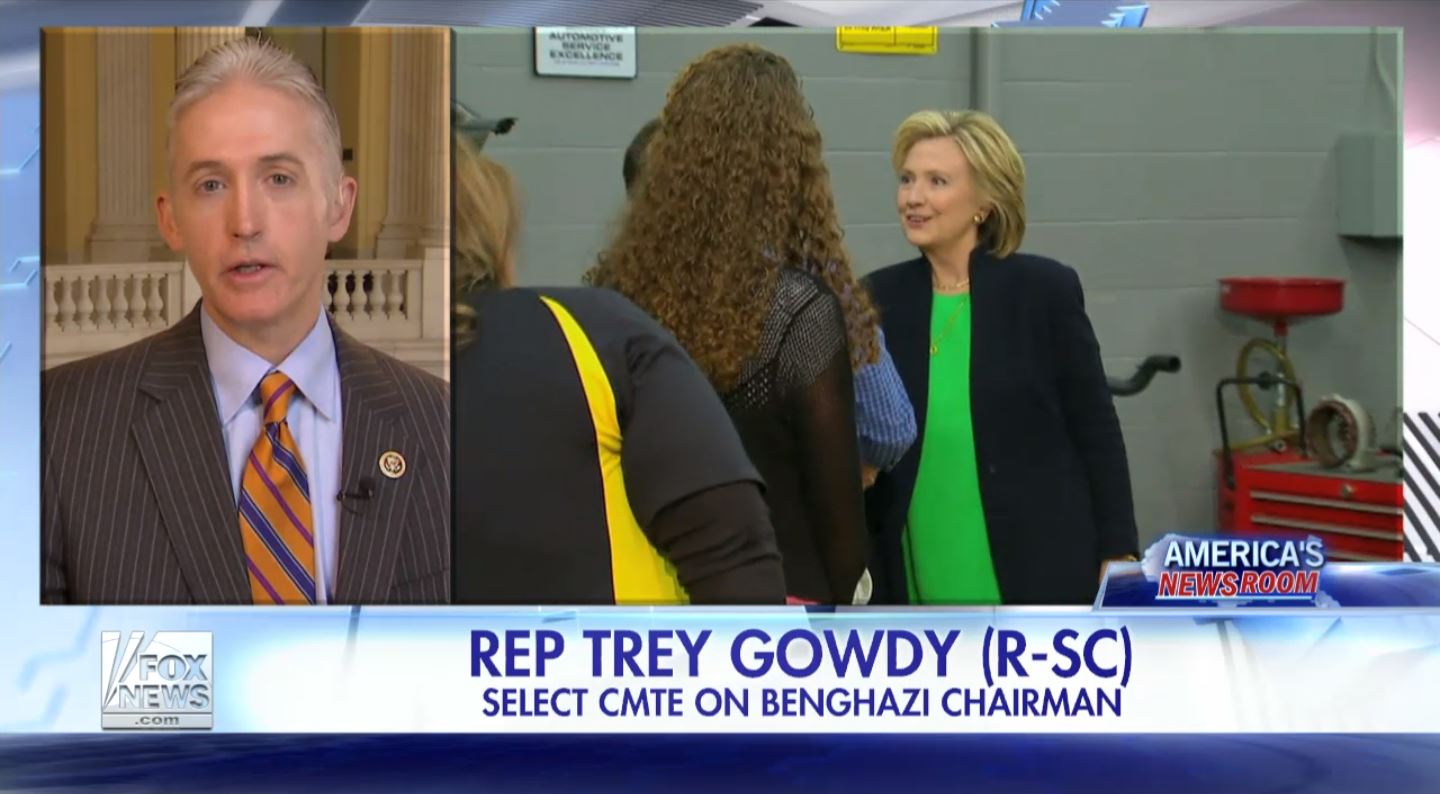 The State Department is "stonewalling" the House Committee on Benghazi's investigation, says its committee chair, Rep. Trey Gowdy, R-S.C.
On Fox News May 15, Gowdy said the State Department is taking far too long in producing documents related to the 2012 terrorist attack on an American diplomatic compound. Gowdy pointed to a November 2014 request for emails from former Secretary of State Hillary Clinton and her top advisers that has yet to be fulfilled.
"It's a conscious decision not to cooperate with a legitimate congressional inquiry," he said, adding. "I don't want the drama. I want the documents. They have had half a year and I have not gotten a single, solitary scrap of paper."
Because the Benghazi investigation -- as well as Clinton's private email use while secretary of state -- are likely to stay in the news as Clinton's presidential campaign moves forward, we decided to look into Gowdy's statement.
There's no denying that the Benghazi committee doesn't have all the documents it wants and not by the committee's desired timeline. But it's inaccurate to say they haven't received "a single, solitary scrap of paper" related to their November request.
The committee's own interim progress report -- published May 8, 2015 -- proves this.
850 scraps of paper
In November, the committee asked for communications and documents about Benghazi for 11 top State Department officials that included Clinton and her senior staff, according to the report. The committee also asked Clinton's attorney for her private emails related to Benghazi and Libya.
Two months later, the committee held a hearing to draw attention to what Gowdy says is a prohibitively slow executive branch response to document requests.
After the hearing, on Feb. 13, 2015, the State Department produced about 300 emails to and from Clinton, totaling about 850 pages.
Of course, this didn't completely satisfy the November request, because it didn't include the emails of Clinton's top aides and senior staff. The committee ordered a subpoena in March for the rest of these emails. The subpoena has a broader scope than the November request -- for example, requesting all emails pertaining to Libya, not just the attack on the Benghazi compound.
Committee spokesman Jamal Ware told PolitiFact that Gowdy's statement referred to the March subpoena for Clinton's aides' emails, which the committee still hasn't received.
However, Gowdy's statement includes the qualifier "They've had half a year," which would indicate he is talking about the November 2014 request, not the March 2015 subpoena.
Additionally, the Clinton emails were the committee's top priority from the November request, according to a State Department document detailing the documents provided. It's worth noting that more than two-thirds of the Clinton emails are communications with her senior staff, and some senior staff emails pertinent to the November request were included in earlier document releases to the committee.
In defense of Gowdy's statement, Ware added that the Clinton emails don't necessarily count as State Department documents because Clinton used a private email address while secretary, maintained in her own private server, so the emails were never under State Department control.
"The only records the committee has received were self-selected by the former secretary and turned over by her," Ware said. "The State Department did not have control or custody over those emails."
The department did, though, have at least some modicum of control over these emails. Because of the Benghazi investigation, the department requested and received 50,000 pages of Clinton's emails weeks before the November request. They read through every email to select the ones that pertained to the November request, resulting in the turnover of 300 emails in February.
The State Department contends that they are unable to fully complete records requests within the committee's desired timeframe in large part due to "resource and technological restraints."
For example, going through Clinton's 50,000 pages of emails took about 2,400 man hours, according to the Washington Post. The State Department had to digitize every single page by hand because Clinton handed over paper copies of her emails, rather than electronic ones, vastly slowing down the process.
Additionally, the State Department said it does not have key phrases to search through emails pertaining to the subpoena, so they have to read through every single email over a two-year period for 10 members of Clinton's senior staff.
In response to the State Department's assertion that how fast they can comply is limited by their resources, the committee's interim report said, "While the committee respects the State Department's institutional interests, it is also important to note that a substantial degree of this effort may result from its own internal review processes rather than any requirements imposed by the committee."
State Department spokesman Alec Gerlach said his office has worked closely with the committee since its inception, noting that over the course of the investigation, the State Department has provided more than 40,000 pages of documents in total.
"We have been continuously engaged and responsive to the committee's requests and stated priorities, and we have had several meetings and discussions with them during recent months regarding the specifics of our plans to respond to both their Nov. 18, 2014, letter and their broader March subpoena," Gerlach said.
Our ruling
Gowdy said the State Department has "had half a year" to respond to a Benghazi document request, yet "I have not gotten a single, solitary scrap of paper."
The House Benghazi Committee's own report notes that in response to a November 2014 request for emails from Clinton and her top aides, the State Department has produced 850 pages of Clinton's emails. The State Department hasn't yet produced Clinton's staffers' emails in response to this request. The department argues that Clinton's emails were top priority, that many of the staffers' emails have been provided in previous document requests, and that their response time is limited by department resources.
Gowdy has a point that he's still waiting on quite a few documents, but it goes too far to say he hasn't received a "single, solitary scrap of paper." We rate his claim Mostly False.