Would retail marijuana drive up roadway deaths in Vermont?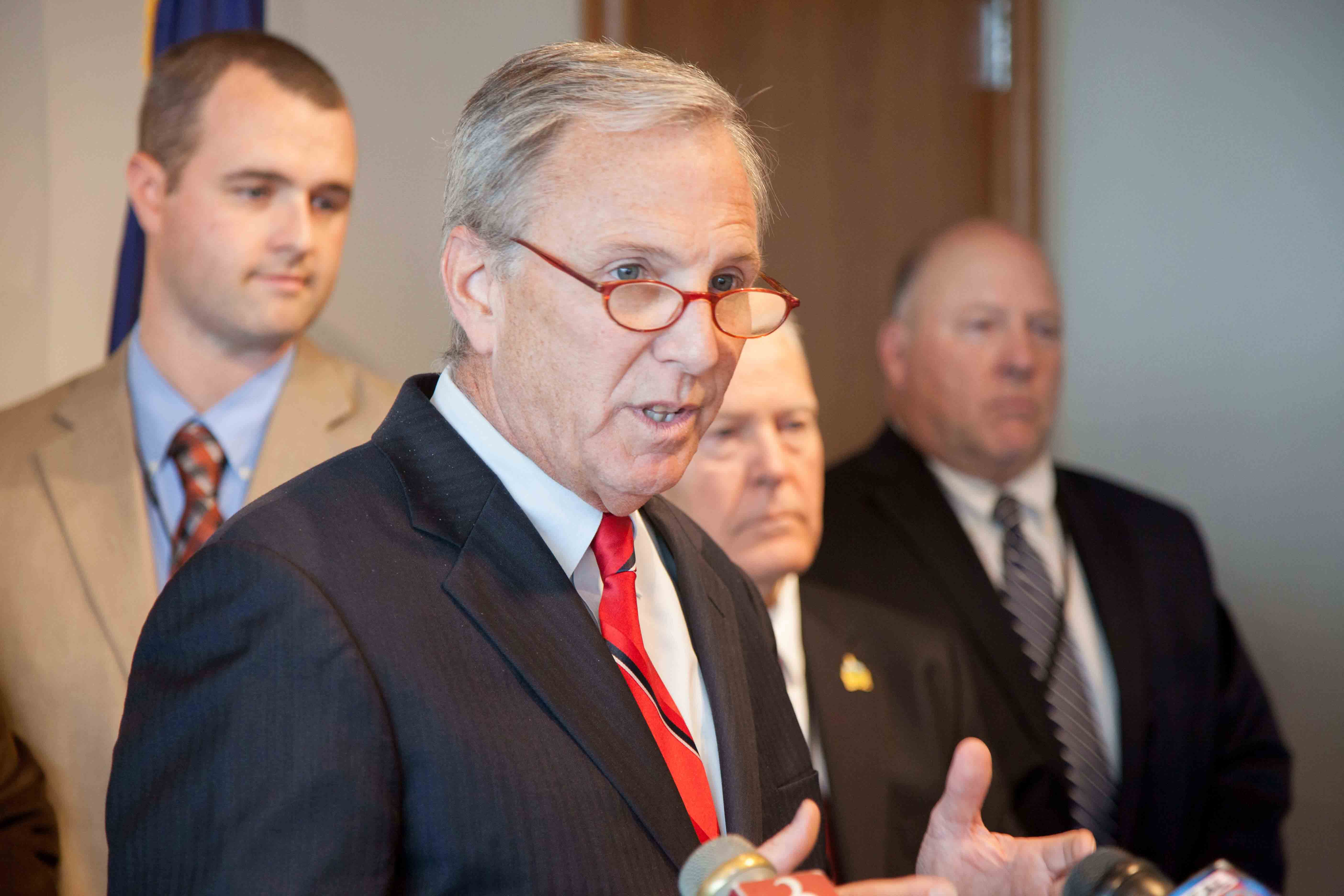 Last month Tom Anderson, the commissioner of the Vermont Department of Public Safety, said at a public hearing that the state should not move forward with a recreational market for cannabis until police have access to roadside saliva tests.
Anderson said roadside testing for cannabis impairment is necessary because if Vermont legalizes a market for cannabis, it will see an increase in impaired driving and roadway deaths. The saliva tests would enable police to determine when drivers have the drug in their system. "If the experiences in Colorado and Washington are the experiences we have here, roadway deaths are going to go up, impaired driving is likely to go up," Anderson said.
A number of readers told us Anderson was off the mark. So we decided to find out: Have legal recreational cannabis markets in Colorado and Washington led to a rise in roadway deaths and impaired driving rates?
We reached out to the Department of Public Safety and asked for sources backing up the commissioner's claim.
In response, the department sent seven sources -- including five studies and two news articles from the Denver Post and the Bellingham Herald. The sources all show that rates of impaired driving and roadway fatalities have increased since cannabis was legalized.
However, even that data is contradictory. None of the sources have proven the increase was caused by the legalization of recreational cannabis markets alone, which was the point that Anderson seemed to be making.
It's also important to note that no accurate roadside testing for cannabis impairment currently exists. At this point, law enforcement typically use blood tests to determine whether drivers have THC in their system. The drug, however, can remain in someone's blood for weeks, making it difficult to determine the time at which someone is actually under the influence.
Recreational cannabis has been legal in Washington and Colorado since 2012. Recreational stores opened in 2014.
A study by the Foundation for Traffic Safety reported in 2016 that an estimated 303 drivers — 10 percent of all drivers involved in fatal crashes in Washington between 2010 and 2014 — had detectable tetrahydrocannabinol (THC), the main psychoactive component of cannabis, in their blood at or shortly after the time of a crash.
The number of drivers who tested positive for THC remained steady before and immediately after legalization took effect, according to the study.
But researchers found that about nine months after cannabis was legally available for purchase, the number of drugged driving citations began increasing at a rate of almost 10 percentage points per year. It is unclear whether the increase was caused by the legalization of cannabis or by factors "that were beyond the scope of the study."
A study by the Colorado Department of Transportation published in August 2018 reported that overall, the number of fatalities involving drivers who tested positive for cannabis has nearly doubled since recreational legalization in 2014 -- from 75 that year to 125 in 2016 and 139 in 2017.
However, in spite of cannabis-related driving fatalities going up, in the first quarter of 2017, the number of cannabis-related DUIs dropped by 33 percent from the same period in 2016, according to Colorado State Patrol. From January until March in 2017, 155 people received citations for cannabis impairment while driving, compared to 232 people in 2016.
The Colorado study does not point to legalization as the cause of the increase in cannabis impaired driving.
Another study last year, conducted by researchers at the University of Oregon, explicitly stated that the argument that legal cannabis has led to a spike in traffic deaths and impaired driving is misleading. The upward trend in cannabis-related fatalities in Colorado, and to some extent in Washington, would have taken place whether or not recreational cannabis was legalized, the authors say.
Some research clearly supports the claim that traffic accidents are on the rise in states that have legalized cannabis, but the reason behind why it is happening remains unclear to researchers.
A study released in October by the Insurance Institute for Highway Safety (IIHS) and Highway Loss Data Institute (HLDI), estimated that the rate of car crashes rose a combined 6 percent following the start of retail sales of recreational cannabis in Colorado, Nevada, Oregon and Washington.
Our Ruling
Based on our research, Anderson's statement that roadway deaths and impaired driving rates have gone up in Washington and Colorado is correct. But his implication that a legal recreational cannabis market is responsible for the uptick in impaired driving and traffic deaths has not been proven.
While the studies do not prove that legal recreational cannabis markets are the cause of impaired driving and traffic death increases in Colorado or Washington, it does serve as a "solid indicator" that cannabis can impact driver safety.
We rule Anderson's statement is Half True.