PolitiFact Virginia an education for everyone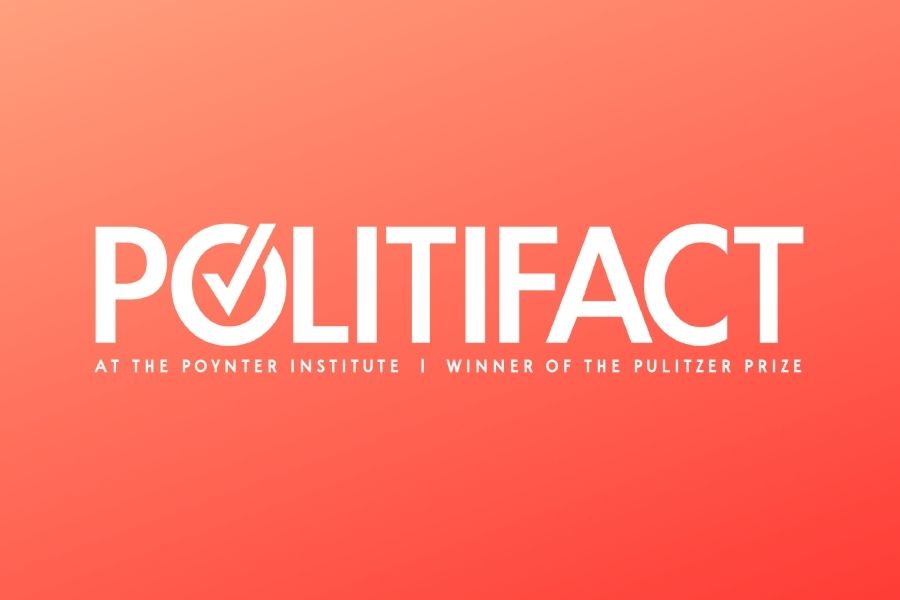 Kitty Boitnott had a strong case.
But the president of the Virginia Education Association misstated the numbers, making it sound even stronger.
Arguing that the state's teachers were overdue for a raise, Boitnott said teachers "are working their third consecutive year — some longer than that — without salary increases."
Certainly there is a strong case to be made that the state's teachers are deserving and even overdue for raises. But teachers are going without a pay raise for the second straight school year. By adding that third year, Boitnott stepped beyond the facts and earned a False on the PolitiFact Truth-O-Meter.
Boitnott is by no means alone.
In the two months since the Times-Dispatch launched PolitiFactVirginia.com, we've checked more than 40 statements made by the state's political figures. In several cases, the speaker had the facts to make a good case, but they either stretched the facts too far like Boitnott or used statistics out of context.
We've also written about instances of politicians stretching the facts to try to make a case that wasn't really there. And we've had a handful of statements that were just incorrect, like Del. Robert Marshall's claim that people could face prison time for not signing up for health insurance. That claim landed him one of the five Pants on Fire rulings we've handed out.
It's worth noting that we've also checked five statements that turned out to be completely accurate. Sen. Mark Warner, Rep. Eric Cantor, Gov. Bob McDonnell, Virginia House Speaker William Howell and state GOP chairman Pat Mullins have gained that distinction. (Howell and Cantor are also on the Pants on Fire list.)

Improving the debate
PolitiFactVirginia.com is a website dedicated to fact-checking statements made by elected officials and other political figures around the state. Once the reporting is completed, each statement is rated on the Truth-O-Meter.
While our primary goal is to hold political figures in this state accountable for the factual statements they make, our secondary mission is to inform our readers about important issues.
We know everyone won't agree with all of our rulings, but we think reading our stories will better prepare you to discuss and make decisions about those issues. We're confident in saying that because of the depth of the researching and reporting of the stories we've written.
Reporter Wesley P. Hester, who recently finished a temporary assignment with the PolitiFact team, said the experience was like going back to college.
"I would describe it as an education. In order to say conclusively that something is true or not, you have to really dig deep and make 100 percent certain you have the facts straight and aren't missing anything. That requires really understanding the topic, and in many cases those subjects are incredibly complicated, especially on the national level," said Hester, a graduate of the College of William and Mary.
"So you basically find yourself taking a comprehensive crash course each time you write one of these stories. I learned more about health care, tax laws, the value of the dollar and employment in a few months than I might otherwise have learned in a lifetime."
We've received a great deal of reaction to our Truth-O-Meter items, the vast majority of them positive.
We've also had readers who have vehemently argued that we're wrong or that we've missed the bigger point.
So now that we're a couple of months into this venture, and with the General Assembly getting into full swing, we thought it was a good time to explain again how PolitiFact works.

The PolitiFact principles
The underlying principle is that fact-checking is a special form of journalism that demands solid research and transparency.
The research begins by checking with the source of the statement to find out where they got their facts. We always give the politicians the chance to explain their numbers or their reasoning.
We then use multiple sources to check those facts. We strive to use nonpartisan experts whenever possible.
All of our sources must be on the record. And they are all listed with the stories on the website, with live links to the videos, databases and other Web pages cited.
These principles were developed by PolitiFact editor Bill Adair and others from the St. Petersburg Times, our partners in this project. The Times won a Pulitzer Prize for PolitiFact.com in 2009 and has developed a network that includes eight state sites.
While we are part of the PolitiFact family, we make the decisions about what is checked in Virginia and about where the statements rank on the Truth-O-Meter, although we do occasionally run items about Virginians written by writers from the national PolitiFact team.
What we look for
First, it has to be a statement of fact. It can't be an opinion or statement of belief.
Second, the statement should make a reasonable person ask, "Is that true?"
From there, we look for:
Claims on the most important issues of the day.
Claims that are generating public discussion.
Claims that are used to support action being taken or to advocate change.
We will check statements by anyone who speaks up about Virginia politics, including elected officials at all levels, candidates, leaders of political parties and political activists. The staff also will check claims by groups involved in the discourse — lobbying groups, trade associations, think tanks, chambers of commerce and labor unions.

How we work
Once a statement is chosen for scrutiny by PolitiFact editor Warren Fiske, either he or reporter Jacob Geiger researches the claim. The first call goes to the person who made the statement.
From there, we check documents and transcripts and databases and then interview independent sources.
Once the research has been done to support a ruling on the Truth-O-Meter, the story is written and the writer recommends a ruling on the Truth-O-Meter.
Three editors then meet to make the final ruling on the Truth-O-Meter. The story then goes on PolitiFactVirginia.com and into the next day's paper.
In judging, we've never discussed the claimant's political party or past rulings involving the individual. Each statement is judged on its own veracity.
We keep track of who we're checking in order to try to make sure we're checking roughly the same number of claims from Republicans as Democrats. Through today's story on a Brian Moran claim (Page B1), we had rated 44 items — 21 from Republicans, 19 from Democrats, two tea party claims and two from groups (the VEA and the Sierra Club).
What we don't keep track of is our rulings. We couldn't tell you the breakdown of Republicans who have received True ratings vs. Democrats who have come up False. And we don't know want to know, because we don't want that information to somehow influence future rulings.
We try to approach our ruling sessions just like a good umpire — make the call on the play in front of you. For us, the goal is to make the decision based only on the statement and the facts before us.