We don't fact check basketball predictions, but...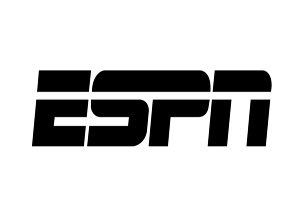 We are PolitiFact Virginia, not HoopsaFact.

So we'll refrain from wheeling out the Truth-O-Meter and the Flip-O-Meter to test accuracy and consistency of sports predictions.

But we do want to draw your attention to the March 13 comments of two ESPN basketball analysts upon learning Virginia Commonwealth University in Richmond was among 68 men's basketball teams chosen to compete for the NCAA national championship.

Basketball mavens Dick Vitale and Jay Bilas were outraged by VCU's inclusion. They said some bigger-name schools -- specifically Virginia Tech and the University of Colorado -- were more deserving of the berth.

Vitale called the selection of VCU and that of the University of Alabama-Birmingham "an injustice, totally unfair. ... It would be like a beauty contest. Roseanne Barr walking in, versus Scarlet Johanssen. No shot. None whatsoever. VCU and UAB over Colorado and Virginia Tech!?! ... They've gotten a raw deal."

Bilas said the NCAA selection committee's inclusion of VCU was a "bad decision" and "indefensible." He said the pick was so awful he "wonder[ed] whether some people on the committee know the ball is round."

If we were fact-checking, we might point out three sets of statistics that contradict the commentators' claims about VCU. The data was culled from subsequent results in the first three rounds of the tournament:

*VCU 59, Southern California 46
*VCU 74, Georgetown 56
*VCU 94, Purdue 76
If we were checking for flip flops, we might note Vitale's praise of VCU after the Rams polished off Georgetown.

"You talk about stock rising and going out the window, it's unbelievable," Vitale crowed. They're playing brilliantly...You look at what VCU did to Georgetown, they put a spanking on them. Absolutely whipped them."
After the Rams finished off Purdue the analyst said he was "guilty" of protesting their inclusion. And Bilas called the team "the biggest surprise so far" and added, "you wouldn't want to play them."

But like we said, this is Politfact Virginia, not HoopsaFact.