Fact-checking the GOP Senate debate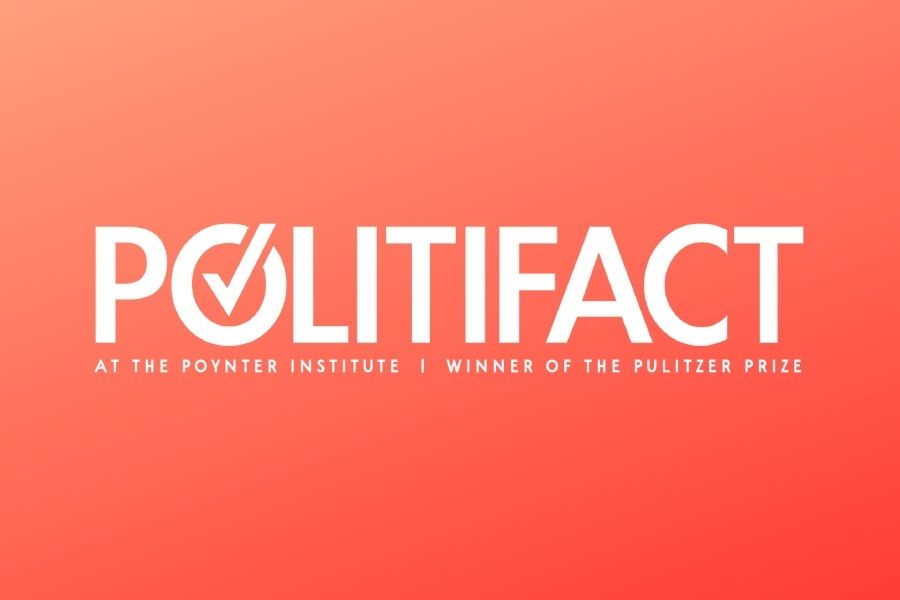 PolitiFact Virginia went on to Roanoke on Saturday to cover the first debate between the four candidates running in the June 12 Republican primary for the U.S. Senate.

In the coming days, we plan to run a few of their new claims through the Truth-O-Meter. Look for them in the Richmond Times-Dispatch or on our website, www.politifactvirginia.com.

For now, we thought we'd review a number of statements made at the debate that we have previously rated.

George Allen: "When I was in the Senate, I was one of about a dozen who voted against that Bridge to Nowhere."

Allen, who served in the Senate from 2001-2007, has said before that he took a stand against the now infamous earmark for a $225 million bridge connecting the city of Ketchikan, Alaska to the Island of Gravina, which has 50 residents.

In July 2005, Allen voted for a $286.5 billion transportation bill that included money for the Bridge to Nowhere. But funding for the Alaska bridge came to less than one tenth of 1 percent of the overall cost of that overall highway bill, which passed by a 91-4 vote.

The bridge came up again later that year. Allen supported an amendment to another transportation appropriations bill that would redirect part of the funding for the Alaskan span to rebuild a hurricane-damaged bridge near New Orleans. The amendment failed by an 82-15 vote.

We have previously rated Allen's claim that he was among a small minority who voted against the Alaskan bridge True.

Jamie Radtke: "It's great to talk about the line item veto. We could have maybe gotten rid of the 52,000 earmarks that George Allen voted for."

The Citizens Against Government and Waste has determined there were 52,319 earmarks in the budgets that Allen voted for while he was in the Senate.

Radtke's claim ignores that Allen did not vote for each earmark individually. They were attached to about four dozen major appropriations bills Allen supported during his time in the Senate.

Even critics of earmarks don't entirely blame Allen for voting for appropriations bills that kept the government operating. As we have previously said, Radtke's statement is accurate but requires clarification. We have rated it Mostly True.

Bob Marshall: "We now have a situation where you've got less than three workers per one retiree."

Over the decades, there have been fewer workers paying into Social Security and more retirees who are receiving payments from it.

We examined a claim that Rep. Frank R. Wolf, R-10th, made about the ratio of workers to retirees. We noted in that March 16 fact-check that back in 1950 there were 16.5 workers for every retiree. So where do things stand today?

In a March 2012 report, the Social Security Trustees said that the trust fund that supports the entitlement is expected to be depleted by 2033, three years earlier than previously thought. Tables in that report show that there are 159.4 million workers paying into the system. There are an additional 56.3 million workers receiving benefits.

That works out to a ratio of 2.8 workers for every retiree. So Marshall's statement is True.

E.W. Jackson: "Imagine two or three other Supreme Court judges like Ginsburg, who doesn't even like our constitution. She likes the South African constitution."

U.S. Supreme Court Justice Ruth Bader Ginsburg went to Egypt in January 2012 to meet with Egyptian judges and legal experts. In an interview with Al Hayat TV, she was asked whether Egypt should look to other countries' constitutions as a model.

"You should certainly be aided by all the constitution-writing that has gone on since the end of World War II," she said. "I would not look to the U.S. Constitution, if I were drafting a constitution in the year 2012. I might look at the constitution of South Africa."

Ginsburg did not disparage the U.S. Constitution in the interview, in fact, she heaped lots of praise on it. She was merely making the point that the document was written at a time when slavery was legal and women didn't have equal rights, and she suggested that Egypt look at examples written more recently than the U.S. Constitution.

U.S. Sen. Marco Rubio, R-Fla., made a statement similar to Jackson's in February and the PolitiFact national team rated it False.

Allen: "What Tim Kaine did is he cut higher ed funding, and tuition increased in colleges by over 30 percent and that, of course, hurt families."

Former Gov. Timothy M. Kaine is unopposed for the Democratic nomination for the U.S. Senate.

Kaine inherited a $1.45 billion budget for higher education costs when he came into office halfway through the 2006 fiscal year. The Democrat, in his farewell budget, recommended $1.37 billion in higher education funding for fiscal 2012. So over the span, Kaine supported a 5.7 percent cut. It's important to remember that Kaine was battling a severe recession at the end of his term.

Average in-state tuition and instructional fees at Virginia's four-year colleges rose 31.2 percent during Kaine's 2006-2010 gubernatorial term, according to figures compiled by the State Council of Higher Education for Virginia. At community colleges, those costs increased 24.5 percent. Tuition also rose nationwide.

We rated a similar Republican claim against Kaine's higher education record Mostly True. We deducted points because the claim places all the blame on Kaine without acknowledging that his funding levels for college won broad bipartisan support.