Get the facts from Saturday's Senate debate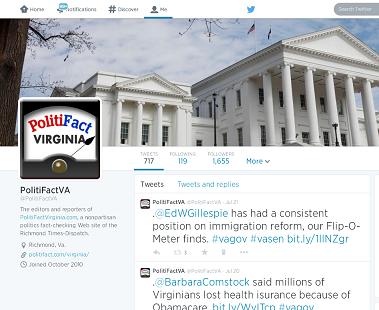 Want the facts on Saturday's U.S. Senate debate between incumbent Mark Warner, a Democrat, and Republican Ed Gillespie?
PolitiFact Virginia will be live fact-checking the debate, scheduled to begin at 11 a.m. Our tweets, from @PolitiFactVA will help you quickly discern when the candidates are on the money or twisting facts to score debate points.
The debate, sponsored by the Virginia Bar Association, is being held at the Greenbrier Resort in West Virginia. We suggest that you make it a two-screen affair: watch the live-streamed event and follow us on your Twitter feed.
We'll be updating our coverage of the debate later in the day on this website and posting new fact checks in the weeks ahead.
If there's something you would like to see fact-checked, email us your suggestion.