Kirk Cox says number of Americans in poverty is at historic high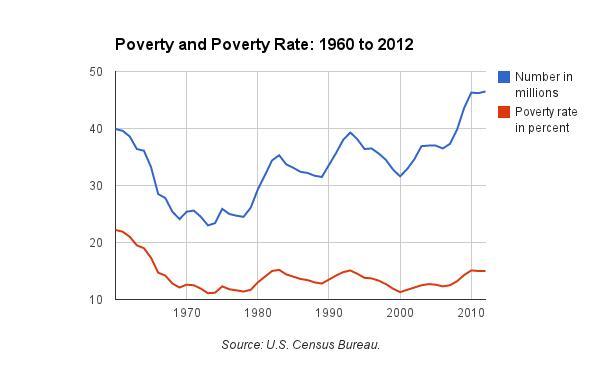 House Majority Leader Kirk Cox, R-Colonial Heights, recently objected to Democrats' claims of a moral high ground in their bid to expand the state's Medicaid rolls.
During a floor speech, Cox laid out reasons for the House GOP's refusal to make Medicaid available to as many 400,000 additional low income and disabled Virginians -- despite the federal government's offer to pay almost all the costs.
He said the expansion was a broadening of ineffective Great Society programs, including Medicaid, that began under President Lyndon Johnson in the mid-1960s. Despite Johnson's goal of launching a "war against poverty," Cox said blight persists.
"There are more than 46 million Americans living in poverty today -- the largest number in 54 years," Cox said.
There's been a lot written about whether Great Society programs have succeeded. Coming to a conclusion on that debate is beyond the purview of a single Truth-O-Meter.
But we were curious whether Cox is correct in saying more Americans are living in poverty than at any time during the last 54 years.
Kelly Gee, Cox's legislative aide, pointed us to figures from the U.S. Census Bureau.
They show that in 2012, the latest year that figures were available, 46.5 million Americans lived in poverty. That's the highest number going back to 1960, when 39.9 million lived below the poverty line.
But several analysts told us economists typically measure poverty over time by examining the poverty rate -- the percentage of the population living in blight.
While the number of people in poverty has risen, so has the nation's population. In 1960, there were 179.5 million people in the U.S. and by 2012 that grew to 310.6 million.
"It is important to put any number in context," emailed Greg Acs, director of the Income and Benefits Policy center at the Urban Institute. "If the population is growing, the number of people in any income category is likely to grow as well."
The 1960 poverty rate was 22.2 percent. Had it stayed at that level, there would be 70 million Americans in poverty today, said David Betson, an associate professor of public policy and economics at the University of Notre Dame.
"Both numbers are important, but when looking at poverty over a long period when population is growing, poverty rates in my opinion are a better indicator than the number of people in poverty to judge whether we have made progress or not," Betson wrote in an e-mail.
The poverty rate in 2012 -- the latest year available -- was 15 percent. While it has dropped since 1960, the rate is high compared to more recent years.
The rate has has hovered at 15 percent for a three-year period beginning in 2010. That's the longest stretch at or above that threshold since 1959-1965, when the poverty rate started at 22.4 percent and wound up at 17.3 percent.
"We are at very high levels of poverty, one of the highest streaks in recorded history," said H. Luke Shaefer, an assistant professor of social work at the University of Michigan. "We've been high since the start of the Great Recession. We are also at some of the highest levels of deep poverty."
The average poverty threshold in 2013, the latest year available, is $15,156 annual income for a family of two and $23,836 for a family of four.
Our ruling
In arguing the Great Society programs have failed, Cox said more than 46.5 million Americans are living in poverty, more than at any time since 1960.
Cox's figures are correct, but offer an incomplete picture of the U.S. poverty over the last 54 years. What he fails to note is that the U.S. population has grown by 73 percent over that span -- or by about 131 million people.
Analysts say a fuller measure is offered by poverty rate, which takes into account population growth. It shows that poverty has decreased, from 22.2 percent in 1960 to 15 percent in 2012 -- the latest year available.
So Cox's statement is accurate but, in its context of evaluating a half-century poverty trend line, needs additional information. That makes it Mostly True.