Stand up for the facts!
Our only agenda is to publish the truth so you can be an informed participant in democracy.
We need your help.
I would like to contribute
On whether the Senate should vote in a timely manner on a Supreme Court nominee.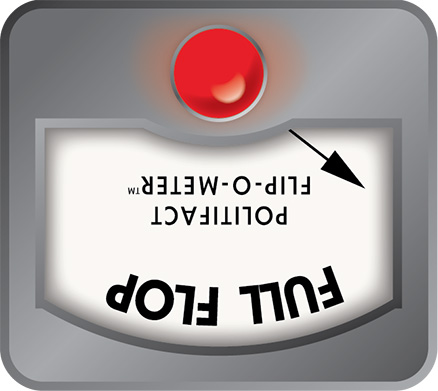 Tammy Baldwin changes views on how quickly to act on a Supreme Court nomination
Wisconsin's Tammy Baldwin was one of many U.S. senators who abruptly switched from offense to defense in the wake of President Donald Trump's inauguration.
The contrast has been particularly sharp when it comes to Supreme Court nominees.
Baldwin, a Democrat, was a vocal supporter of Merrick Garland, President Barack Obama's nominee, but was quick to push back against Trump's nomination of Neil Gorsuch.
When Garland was nominated in March 2016, Republicans moved to block his nomination, which prompted the ire of Democrats.
Baldwin declared: "It's the constitutional duty of the president to select a Supreme Court nominee, and the Senate has a responsibility to give that nominee a fair consideration with a timely hearing and a timely vote."
Baldwin also tweeted in May 2016 that Garland deserved "an up or down vote," adding the hashtag #doyourjob.
Since the Republican-led Senate never held a confirmation hearing or vote for Garland, the seat remained open for Trump to fill. He announced Gorsuch as that pick Jan. 31, 2017.
Two days later, Baldwin told the Milwaukee Journal Sentinel that she would support a filibuster to block the Gorsuch nomination, would vote against the Senate action required to block a filibuster and would vote against Gorsuch if he made it to a final vote.
Is that consistent with her position on Garland's nomination that the Senate should vote for a nominee in a timely manner?
We thought that was a question for the Flip-O-Meter, which examines whether a politician has been consistent on an issue.
Not all votes created equal
The Garland and Gorsuch nominations came up in dramatically different contexts — one a nominee late in a lame duck presidency, the other immediately after a highly divisive campaign.
Baldwin — like most other senators — switched sides between the two nominees.
In an email, Baldwin spokesman John Kraus said the senator's position is consistent because she supported a hearing, a committee vote and a floor vote for both nominees.
But the voting claim isn't quite that simple.
Figuring this out means diving into Senate rules of procedure.
When the minority party filibusters an initiative, as many Democrats have pledged to do with the Gorsuch nomination, the majority party can force a vote through a procedure called cloture. This effectively ends the filibuster by limiting the debate to 30 more hours.
For cloture to pass, it must be supported by 60 of the 100 senators.
That creates a higher threshold for nomination.
Gorsuch would otherwise need only a majority to be approved — and the Republicans hold that majority. Cloture is unusual but not unprecedented, having been used four times for Supreme Court nominees since 1968.
Kraus said Baldwin is consistent because she "supports" a cloture vote, even though she would vote against Gorsuch in that vote.
But cloture is a maneuver executed by the majority party (Republicans in this case), so Baldwin's "support" for that is both unnecessary and irrelevant.
(Cloture and the 60-vote threshold itself could also become irrelevant if Republicans choose to use what has been termed the "nuclear option," a parliamentary procedure by which they can use majority votes to override the requirement for a supermajority, effectively overcoming a filibuster with just 51 votes. Democrats did this to push through Obama's lower court appointments in 2013, but it hasn't been used for a Supreme Court nominee.)
Baldwin said during the Garland process the Senate should give him "fair consideration," and she pledged the same thing to Gorsuch in a statement issued the day of his nomination.
Two days later she announced plans to vote against Gorsuch, before meeting with him or participating in any hearing process.
Gov. Scott Walker labeled Baldwin a hypocrite on Twitter for telling others to meet with Garland but deciding on Gorsuch before meeting with him.
But Kraus said Baldwin had reviewed the backgrounds and records of Gorsuch and other finalists before Trump's announcement.
He said that allowed time to give fair consideration before deciding she would oppose Gorsuch due to a "record of ruling against disabled students, against workers and against women's reproductive health care."
Our rating
When Baldwin's party put forth a Supreme Court nominee, she advocated for a "timely vote" and an "up or down vote." A common-sense interpretation is that she wanted a final nomination vote, where passing meant being approved by the Senate.
But now that Baldwin is in the minority and facing a Republican nominee, she is supporting a filibuster that creates a roadblock to reaching that final vote. Her claim to "support" a cloture vote makes no sense since that isn't up to her party — cloture would be pushed by Republicans and is only needed if Baldwin and other Democrats pursue a filibuster.
And that cloture vote would only advance the process, not result in a final decision on Gorsuch.
That's what we call a Full Flop.
The Washington Post, Senate Democrats' misleading language on a 60-vote 'standard' for Supreme Court nominees, Feb. 2, 2017
Senate.gov, definition of cloture, accessed Feb. 13, 2017
Congressional Research Service, Cloture Attempts on Nominations: Data and Historical Development, June 26, 2013.
Twitter.com, Tammy Baldwin tweet, May 8, 2016
Twitter.com, Scott Walker tweet, Feb. 3, 2017
Milwaukee Journal Sentinel, Tammy Baldwin will vote no on Trump pick Neil Gorsuch for Supreme Court, Feb. 2, 2017
Tammy Baldwin web site, U.S. senator Tammy Baldwin statement on president trump's U.S. Supreme Court nomination, Jan. 31, 2017
Email exchange with Gregory Koger, associate professor, University of Miami, Feb. 2, 2017
Email exchange with John Kraus, communications director for Sen. Tammy Baldwin, Feb. 3-16, 2017
Browse the Truth-O-Meter
More by Eric Litke
Support independent fact-checking.
Become a member!
In a world of wild talk and fake news, help us stand up for the facts.