Get PolitiFact in your inbox.
"Anheuser-Busch closing half its U.S. breweries" after Dylan Mulvaney backlash.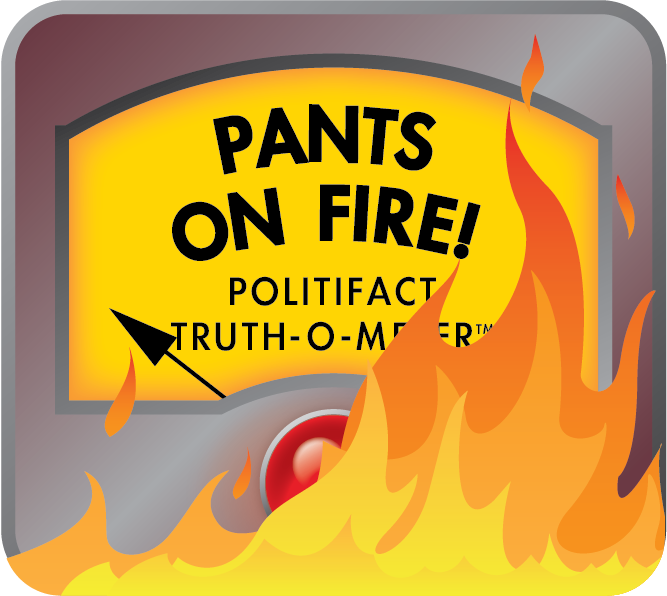 Anheuser-Busch isn't closing half its breweries. Those claims stem from a satirical website.
If Your Time is short
The claim originated on a satirical website. Anheuser-Busch has faced conservative backlash after a partnership with a transgender social media influencer, but it has not closed any of its U.S. breweries as a result.
Bud Light and its parent company, Anheuser-Busch InBev, have faced backlash from conservative beer drinkers since a recent partnership with transgender social media influencer Dylan Mulvaney.
There's been plenty of misinformation spread about the reaction to the partnership, including a false claim that the company's CEO resigned.
An April 29 Facebook post claimed the company had to close half of its U.S. breweries over the controversy, costing 20,000 people their jobs. The claim originated on an article on a satirical website, but portions of it were republished in an article on a laptop review website, without a disclaimer.
The post was flagged as part of Meta's efforts to combat false news and misinformation on its News Feed. (Read more about our partnership with Meta, which owns Facebook and Instagram.)
Mulvaney, who is known for documenting her transition on TikTok, where she has nearly 11 million followers, announced a Bud Light contest during the NCAA basketball tournament in a video she posted to Instagram on April 1. She showed a commemorative can Bud Light sent her with her face on it, which the company said is not for public sale. 
Bud Light has faced calls for boycotts, including by singers Travis Tritt and Kid Rock. Sales of the beer have fallen and two marketing executives are taking leaves of absence, according to news reports. However, we found no evidence in a search of news articles on Google and Nexis that any of the company's breweries have shut down as a result. 
Anheuser-Busch's website lists 12 breweries across the country: Two in California and one each in Colorado, Florida, Georgia, Missouri, New Hampshire, New Jersey, New York, Ohio, Texas and Virginia. 
We looked at the same page using the Internet Archive Wayback Machine; on Jan. 16, the page shows the same number of breweries. There are no press releases announcing any closures on its website, either.
Anheuser-Busch CEO Brendan Whitworth posted an April 13 letter that didn't mention the Mulvaney partnership, but said, "We never intended to be part of a discussion that divides people. We are in the business of bringing people together over a beer." He didn't lament any closed breweries.
The company describes its St. Louis brewery, which opened in the 1850s, as its flagship brewery where more than 30 of its brands are brewed, including Bud Light. There is no mention of it closing on the company website.
There are other clues that the article, published on a laptop review website, is not legitimate. It quotes a Joe Barron, which it calls the "vice president of Bud Light." No one by that name is on the company's leadership page. 
The name is commonly used on a satirical website network called America's Last Line of Defense, which describes itself as a "network of parody, satire, and tomfoolery." 
We found an article in the network's Patriot Party Press making the same claim and using the Barron name, as well as some of the same wording.
The article on the laptop site also uses phrases that one would be hard-pressed to find in a legitimate news story. "Most of these breweries are union shops, so this news is double the lib ownage," it said. Another line read, "Unfortunately, these numbers have not been verified, but we will continue to report them until proven otherwise."
For readers who may take the claim seriously because the laptop review website carries no satire disclaimer, we rate the claim Pants on Fire!
Facebook post, April 29, 2023
Laptops Villa, "Busch to shut down half of US breweries following marketing blunder," accessed May 1, 2023
Patriot Party Press, "Anheuser-Busch closing half of its breweries in the US after "worst goof in marketing history," accessed May 1, 2023
America's Last Line of Defense, Patriot Party Press "About us," accessed May 1, 2023
Dylan Mulvaney, Instagram post, April 1, 2023
The Wall Street Journal, "Transgender influencer Dylan Mulvaney speaks out after Bud Light controversy," April 28, 2023
NPR, "Bud Light sales dip after trans promotion, but such boycotts are often short-lived," April 27, 2023
Anheuser-Busch, "Breweries: St. Louis," accessed May 1, 2023
Anheuser-Busch, "Explore our breweries," accessed May 1, 2023
Anheuser-Busch, "Explore our breweries," archived Jan. 16, 2023
Anheuser-Busch, "Newsroom," accessed May 1, 2023
Anheuser-Busch, "Leadership team," accessed May 1, 2023
Vox, "The Bud Light boycott, explained as much as is possible," April 25, 2023
CBS News, "Bud Light partnership with trans TikTok star Dylan Mulvaney prompts conservative backlash," April 6, 2023 
Browse the Truth-O-Meter
More by Jeff Cercone
Support independent fact-checking.
Become a member!
In a world of wild talk and fake news, help us stand up for the facts.