Krise-O-Meter
Help grow small businesses
"Our locally owned small businesses add to the character of our community. Promoting them will be one of my top priorities."
Updates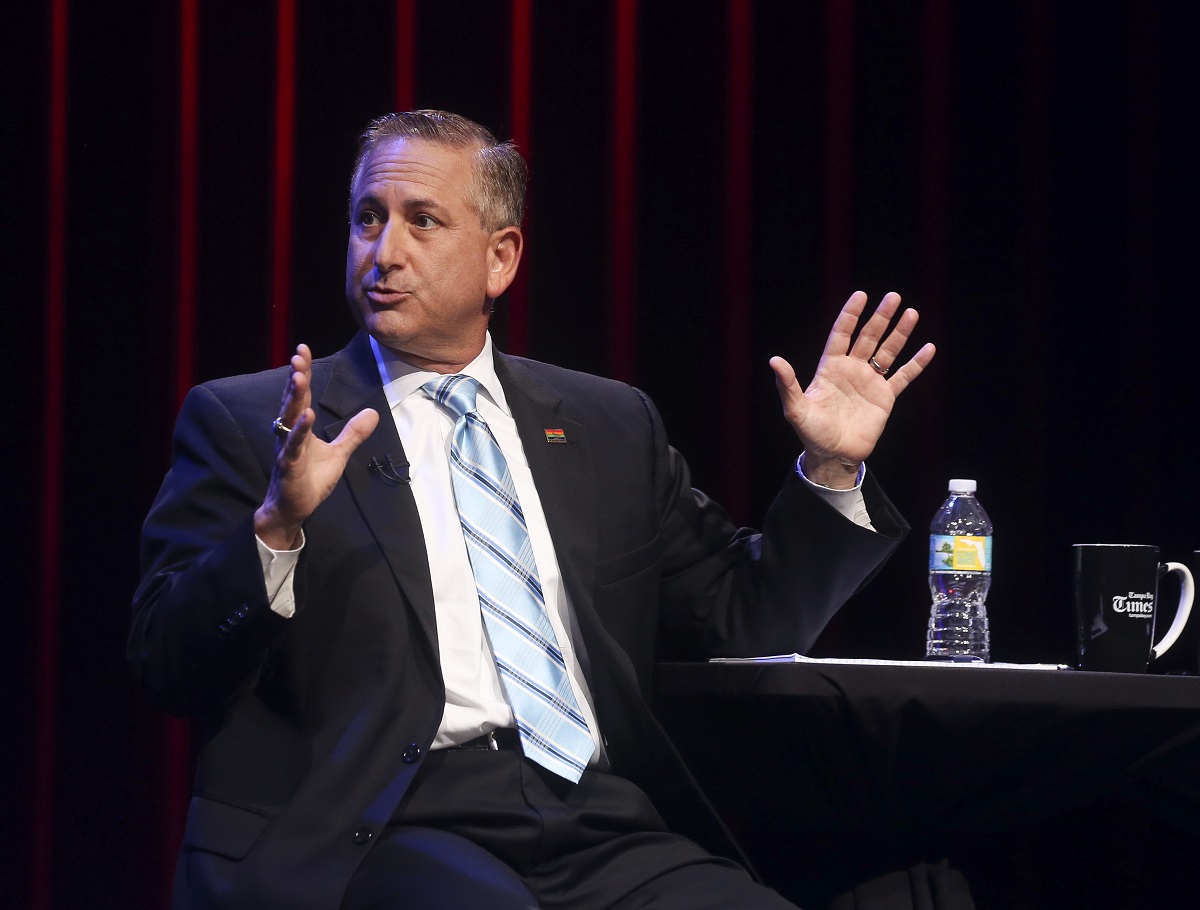 Kriseman promoted small businesses throughout his tenure
It's judgment day for the last unrated promise on the Krise-O-Meter.
Four years ago, Mayor Rick Kriseman vowed to help promote small businesses. Ahead of the Nov. 7 election against former Mayor Rick Baker, we wanted to review what Kriseman has done to promote small businesses, and check how they have grown since 2014.
City officials provided PolitiFact Florida with the number of new business licenses issued for Fiscal Years 2014-17.
In every year since fiscal year 2014, the city has has issued at least 1,000 licenses to new businesses. The city said the new businesses are almost all categorized as small businesses, noting a business might require more than one license.
In 2014, there were 1,082 licenses issued to new businesses; in 2017, there were 1,786.
Ben Kirby, the mayor's spokesman, said this data from the city's Business Tax Division is the best metric to monitor business registrations.
The city also pointed to the State of Urban Affairs Annual Update that said 440 new businesses had been added in 2016 alone in South St. Petersburg.
Jessica Eilerman, the city's small business liaison appointed by Kriseman after his 2013 election, said the vast majority of the 440 new businesses added were small businesses.
There is no standard definition for a small business. In order for a business to be eligible for assistance through the Small Business Enterprise program in St. Petersburg, it must meet certain criteria including having less than 50 full-time employees.
(Kirby said hiring Eilerman was the first step toward the mayor keeping his promise.)
As part of her job in the mayor's office, Eilerman leads the Mayor's Small Business Tour series and devises policy aimed at helping St. Petersburg's businesses.
Kriseman and Deputy Mayor Kanika Tomalin began the tours soon after taking office.
Kriseman held the first Small Business Town Hall at the St. Petersburg Greenhouse in March 2014 and a second one in January 2015, Kirby said. Kriseman also participated in a slew of other initiatives aimed at helping small businesses, such as conducting a small businesses survey in 2016, supporting the local-maker movement, and leading the "Mayor's March for Independents" this year.
Some of Kriseman's actions have rankled small businesses during his four-year tenure as mayor. In late August, Kriseman's choice to put a "Floribbean" restaurant in the historic Manhattan Casino in Midtown angered many in the black community, adding to fears of gentrification, the Tampa Bay Times reported. Kriseman supporter and City Council member Lisa Wheeler-Bowman, told the Times that Kriseman told her his choice just hours before he made the announcement.
On the whole, however, Kriseman promised to help promote small businesses, and he has done that throughout his tenure.
We rate this Promise Kept.
Sources:
Tampa Bay Times, "Manhattan Casino choice causes political headache for Kriseman," Aug. 24, 2017
Tampa Bay Times, "Mayor Kriseman reaches out to businesses in effort to cut red tape," Feb. 22, 2014
Jessica Eilerman, small business liaison for St. Petersburg, Oct. 28
Ben Kirby, Kriseman spokesman, Oct 25-31